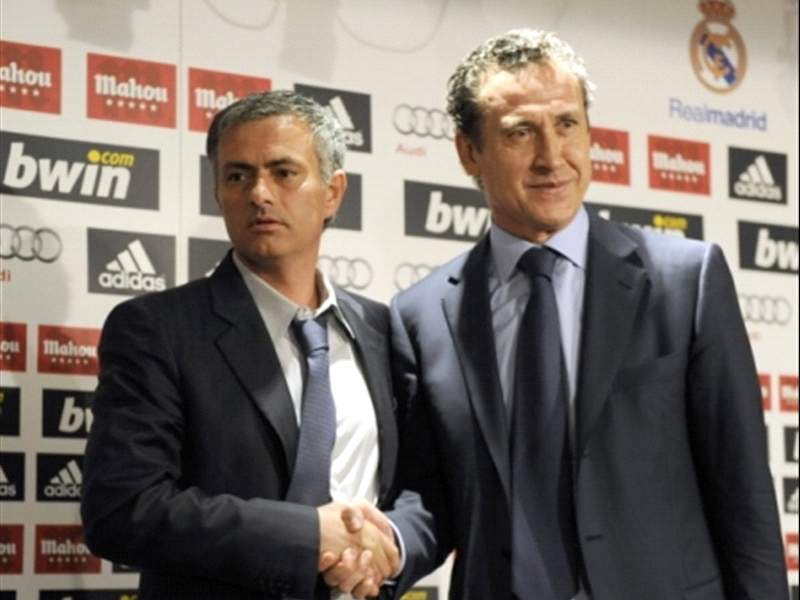 Jorge Valdano has responded to remarks that Jose Mourinho made about him to the official Real Madrid media outlets.
The 57-year-old has been at odds with the Portuguese manager ever since the latter's arrival, the two famously vied for control behind the scenes at the club, with Mourinho eventually winning and leading to Valdano's sacking in 2011.
Speaking to Spanish TV show El Larguero he said that having spent so much time with Madrid in various capacities he has learnt that it is the club which is most important and not comments made between the hierarchy.
He said: "After playing, coaching and being a director at the club. I know that the club is most important, and that nobody has exclusivity over the way the club makes people feel."
The Argentine did reserve some pleasantries for the Real Madrid coach adding that he brings particular Real Madrid qualities to the club.
He said: "I like Mourinho he brings values that help make Real Madrid what they are."
He also commented upon the nasty atmosphere of recent El Clasico's and the behaviour of certain players in those matches. When asked about Real Madrid's Pepe he said: "In those matches there was confusion that all people eventually became worse than they were."
Valdano, responding to growing speculation that Neymar will sooner or later end up at the Santiago Bernabeu, spoke highly of the Brazilian star.
He added: "He's the most imaginative player. A very special player. Cristiano has the power. Messi has many abilities, but Neymar dribbles at you ten times, and in an imaginative and effective way."