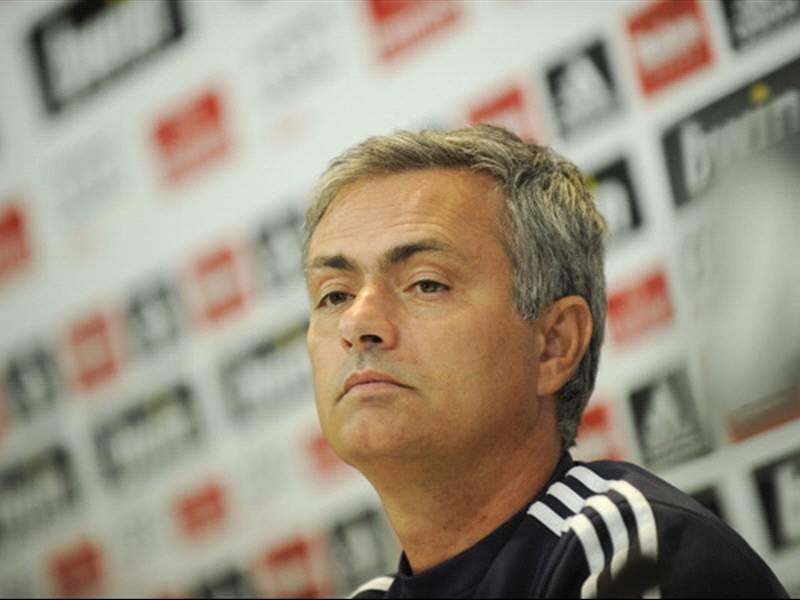 Real Madrid
coach
Jose Mourinho
claims he will make no attempt to sign
Radamel Falcao
from
Atletico Madrid
as a result of a "pact of non-aggression" between the two sides.
The former Inter boss explained that the unwritten agreement between the Madrid rivals makes it impossible for him to sign key players from
Los Rojiblancos
.
"Falcao is a fundamental player for our rivals, just like Kun Aguero was. There is a pact of non-aggression between Real Madrid and Atletico so I think Falcao is a forbidden fruit," Mourinho told
A Bola
.
"He's a fantastic player, and I get the feeling he is a lovely guy, and I'm very happy to see him do so well at Atletico."
The 49-year-old spoke previously about
how he was not the most popular figure in football
but says he does not care about his popularity.
When asked whether Madrid are criticised more often because he is in charge of the club, the Portuguese coach said that his success in the capital should be enough to silence the critics.
"Our results speak for themselves and show that in just over two years we have got closer and closer to Barcelona and now we are up there with them and have won the three major trophies in Spanish football in that time," he stated.
"We broke the dominance of Barcelona, something many people thought was impossible."
Mourinho then went on to hit back at criticism made by Tito Vilanova, who claimed that he could make a video of all the times that Pepe has kicked Barcelona players.
"It's funny because now Pepe is in a situation where he gets booked in every game, even if he just commits one foul. People have created an image of Pepe which they find comfortable," he added.
"He is adored at Madrid and it doesn't matter what Vilanova says, people won't change their mind about Pepe."