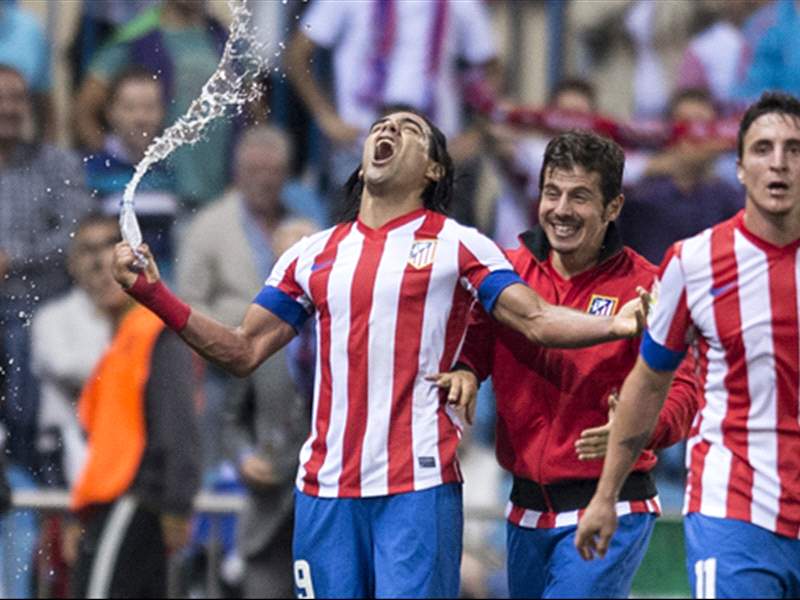 General manager Miguel Angel Gil Marin admits that
Atletico Madrid
would benefit if Colombian striker
Radamel Falcao
were to be bought out of his contract in the summer.
Goal.com exclusively revealed last month that both Manchester City and Chelsea are interested in acquiring the 26-year-old, with Roberto Mancini failing with an approach during the summer
.
The Spanish side are experiencing economic troubles and, with the huges wages Falcao requires, Marin conceded that maintaining the first-team squad is difficult while the star striker remains at the club.
"The €60 million [£48m] for Falcao would solve all the economic problems at Atletico," admitted Marin, speaking to
COPE Radio
.
"I can say for sure, though, he will stay with us until the end of the season. Not only will he stay, but so will all the players that the coach wants to stay.
"We will fight to perform a miracle which is what we are doing with what we have available. In Europe there are 50 clubs with more income than we have. If we were to sell Falcao for €60m then that would cover our debts."
Real Madrid are also rumoured to be a potential suitor for the Colombian ace, but Marin believes their prized asset may even be out of the champions price bracket.
He added: "If Atletico do not qualify for the Champions League or cannot afford to meet his wage demands then I do not think Real Madrid could afford him either.
"We have to do impossible things and take risks so that the fans can have the team that they want. It is difficult to maintain."