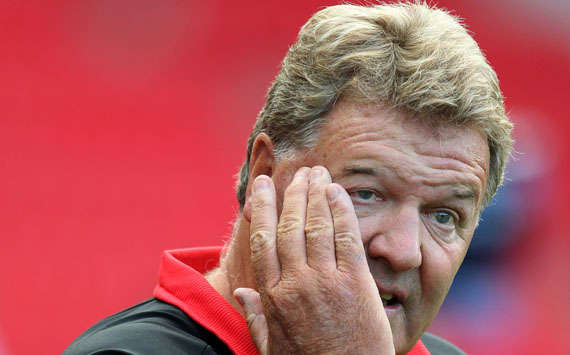 Former
Real Madrid
coach John Toshack says that Sunday's
El Clasico
will be vital in deciding this season's
Liga
title race - less than two months into the new season.
His former club currently sit in sixth place and trail their bitter rivals Barcelona, who sit at the summit, by eight points.
The 63-year-old believes that Los Blancos cannot afford to lose this weekend's game due to the considerable points difference between the two sides so early in the season.
STEVE MCMANAMAN ON EL CLASICO From comment and analysis to post-match fallout, Goal.com has got all angles cover
"A draw would not be a bad result," he told Marca.
"It's not the same to come away eight points behind as 11 points behind. But if Real loses it will be a different matter.
"It's still very early in the season, it's only October, but as Juanito (Juan Gomez Gonzalez) would say, it will be a 'molto longos' (very long) seven months if the gap opens up to 11 points."
But despite the differing starts the two sides have made, Toshack does not believe that will have a bearing on the match.
"If (Gerard) Pique doesn't recover in time, it could be a decisive factor," he continued.
"His absence, along with that of (Carles) Puyol, could be a real problem for Barcelona. Real Madrid will head into the game with the aim of taking advantage of the situation.
It's obvious the [Javier] Mascherano-[Alex] Song partnership is not ideal for these types of games. Puyol's absence is a psychological advantage for Real. I'm not a big fan of Mascherano as a centre-back."
He also reserved some kind words for Tito Vilanova following his fruitful start at Camp Nou.
"He is proving his tactical awareness. His team's games until now have been almost impeccable," he added.