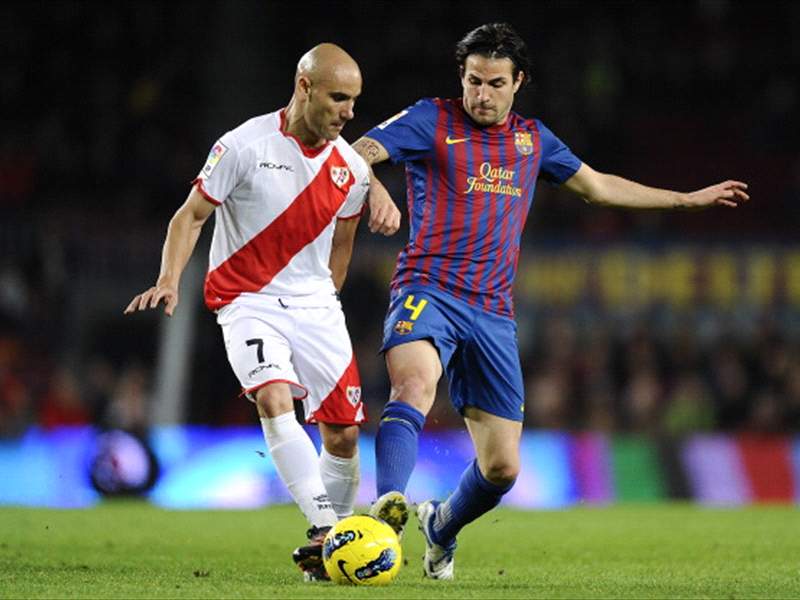 Cesc Fabregas
wants more playing time at
Barcelona
, and says that he didn't make the switch to Spain to sit on the bench.
The former Arsenal star has been struggling to find his best form in the opening weeks of the 2012-13 campaign and has received his fair share of criticism for his relatively disappointing performances.
Although he states that he wants a starting spot, he concedes that he faces an almighty challenge to command a pivotal role.
If Fabregas does seek a move away from Camp Nou, it would be of interest to Arsenal, who hold a first option on him as part of the deal that took him from north London in 2011.
"I've always said that I play for the best team in the world, but I came here to compete, to learn and enjoy, not to sit wracking my brains," he admitted to
Radio Marca
.
"The manager knows what I can offer. But across the three positions that I can play, I am competing with the three best players in the world."
"There's no such thing as a great substitute in the world of football. I couldn't tell you what makes a great substitute. I always wish my team-mates well and put a happy face on. If I have to take my unhappy face home then so be it, but I would never let my team-mates or manager see it."
Fabregas was taken off around the hour mark in Barca's 1-0 win over Valencia at the weekend after missing two big chances to double his side's lead, and the talented midfielder insists that he has no problem with being substituted.
"I'm delighted to be a part of this team but when a coach tells me I have to go [to the bench], I'll go," he said.
"But I will not make it easy for him to do so, by any means. I will keep going, looking forward to the time that things change. I came here to see out my career."