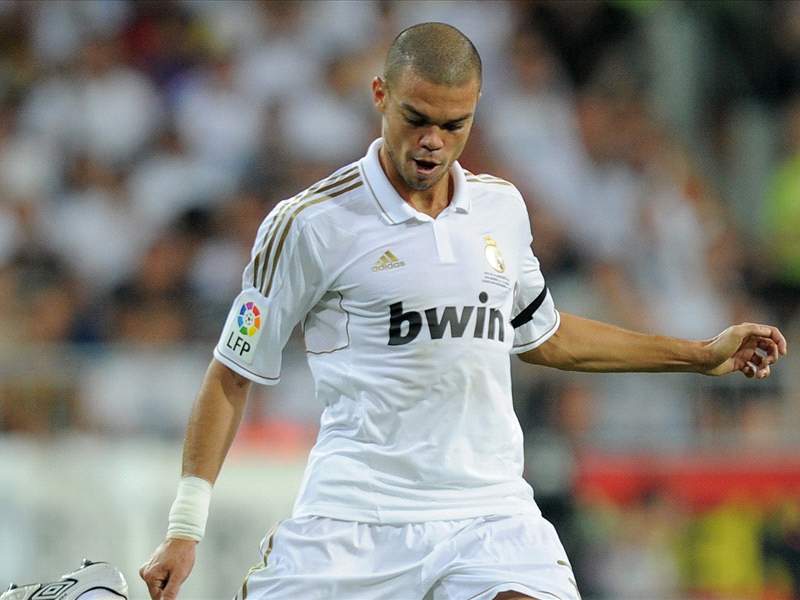 Pepe
admits he is grateful for the rotation policy adopted by
Jose Mourinho
during
Real Madrid
's pre-season tour of the United States.
The centre-back showed the typical intensity that characterises him during his 45 minutes on the pitch versus Santos Laguna on Sunday, which ended with a yellow card and scuffles with opposition strikers Herculez Gomez and Carlos Darwin Quintero.
As has been the case in their visit of the North American country, Mourinho has limited every player in the squad to a maximum of 45 minutes per game, and Pepe has welcomed the coach's decision.
"Like I've said before, the manager is giving everyone minutes and that's a good thing," Pepe said after Real Madrid's 2-1 win over the Mexican outfit in Las Vegas.
"This game was hard because of the heat, and we've been going through multiple practices before this, so 45 minutes for each player is ideal."
Even with Real Madrid and Santos Laguna taking to the pitch in the late evening, the desert heat continued to peak at almost 40 degrees, a handicap that did not wear Real Madrid down enough to prevent them from victory.
The heat coupled with the collective fatigue that both teams had endured with games earlier this week, as Real Madrid routed Los Angeles Galaxy on Thursday, while Santos drew in its league match with Puebla on Friday.
Santos boss Benjamin Galindo did not follow Mourinho's lead by benching his entire starting line-up after half-time, instead opting for several substitutions at different intervals in the second half.
"It's still hot even now. And we're not used to this, but I think that a half for each player has been the right move, now everyone can get into game shape," Pepe concluded.
Follow Eric Gomez on