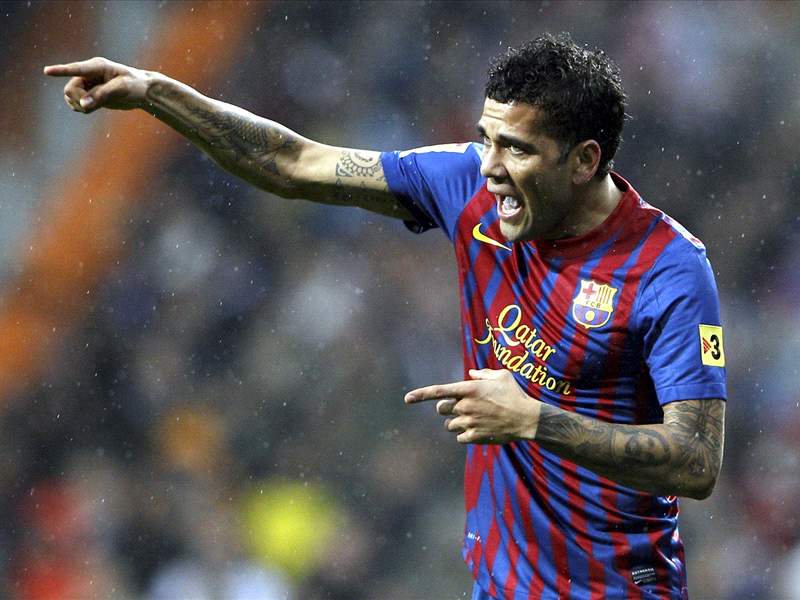 Barcelona
defender
Dani Alves
has taken the time to praise Brazil international
Neymar
, but added that the
Santos
star is not yet at
Lionel Messi
's level.
Neymar is widely regarded as one of the most exciting youngsters in the game, but his compatriot believes that the Barcelona star is still in a class of his own at this point.
"Neymar is a true phenomenon. However, for now, any player who is compared to Messi comes out badly," Dani Alves stated to reporters.
"He has a bright future ahead of him, but Messi is the undisputed best at the moment. His stats are simply amazing."
Messi has won three consecutive Ballon d'Or awards and is one of the favourites to capture the prestigious accolade once again this year.