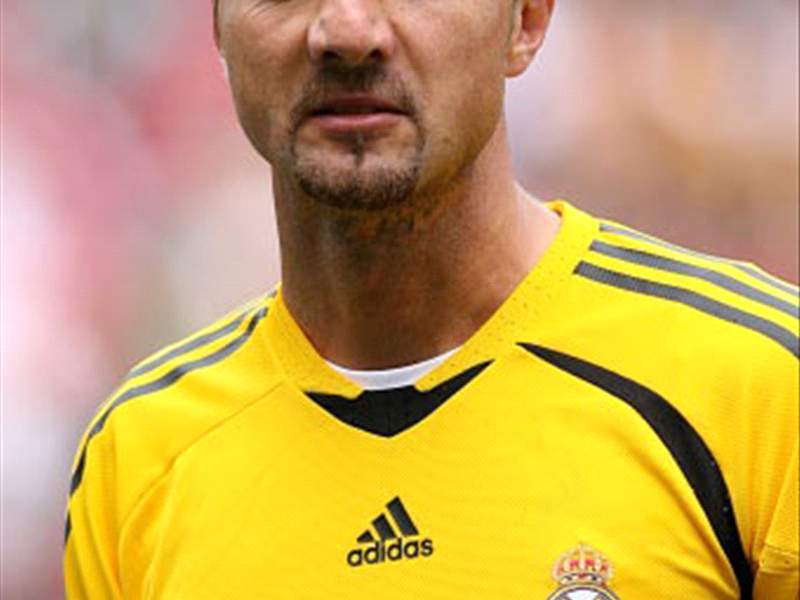 Jerzy Dudek's career at Real Madrid came to an end at the Bernabeu on Saturday evening when he was substituted in the 77th minute in their 8-1 win against Almeria in the Primera Division.

As a tribute to the 38-year-old, Dudek's Madrid team-mates escorted him back to the bench forming a guard of honour as he received a standing ovation from the entire Bernabeu faithful.

"When my teammates and friends formed the corridor... I don't have words to describe it," said Dudek after the match, according to Madrid's official website.

"Three weeks ago I already knew I was going to play, but I didn't expect it to be so moving."

Dudek was signed by Madrid at the start of the 2007-08 season, but only made two league appearances for the Spanish giants due to the presence of Iker Cassillas.

However, Dudek said he still had an enjoyable time in the Spanish capital and enthused: "I am very happy and the last four years have been incredible.
"I have always tried to help. Time has flown by because they have been four great years."
The Polish goalkeeper made 367 appearances in league and cup games, playing in four different domestic European leagues.
After making his senior debut in 1995 for Polish side GKS Tychy, Dudek moved to Dutch club Feyernoord a year later and won the Eredivise with the Rotterdam outfit in his third season. He was noticed by English side Liverpool and he moved to Anfield in August 2001.

Dudek was a member of Liverpool's Champions League-winning side of 2005 when they defeated AC Milan in the final and again reached the final in 2007.

Dudek made 59 appearances for the Poland national team but never played in the World Cup finals.