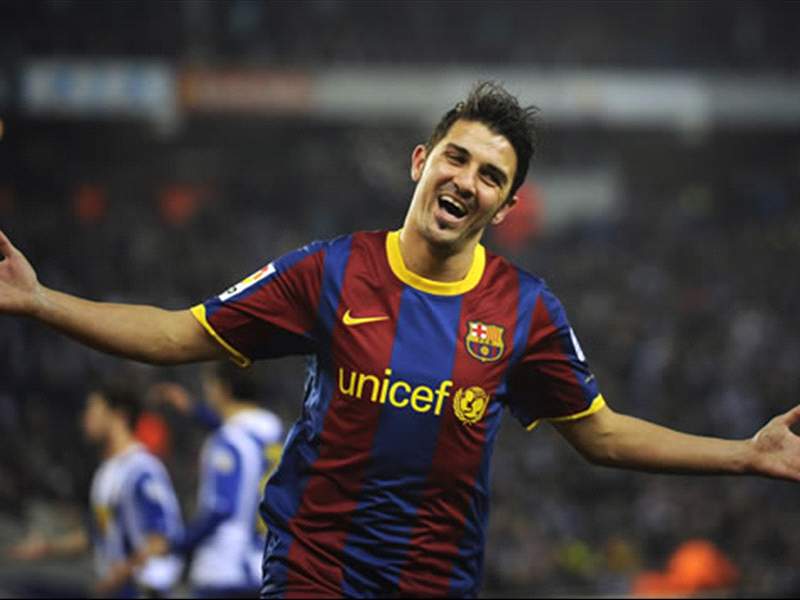 Barcelona
attacker
David Villa
has settled into life at Camp Nou with ease and has expressed his desire to make history with the Spanish club.
Key to his success following his summer move from Valencia has been head coach Pep Guardiola, who has slotted the forward into his side seamlessly.
"As well as keeping our footballing philosophy going, the coach has managed to assemble a group of players with some very special characteristics, who've adapted and gelled perfectly," the striker told
fifa.com
.
"Given all that, I think we have what it takes to define an era. I hope that's the case.
"The good results we're getting are thanks to a combination of the players' immense individual talent, the right preparation and the level of confidence we have.
"What's more, we're really happy to see how much everyone enjoys how we play the game."
Villa also took the time to praise head coach Pep Guardiola and pointed out that the Barcelona gaffer has been a very positive influence.
"He's a very approachable coach, he said. "Not just when it comes to talking football, but he also worries about our personal lives, which can have an impact on you day in and day out. It really helps players to be able to focus out on the pitch.
"He's been a very positive influence. I feel very comfortable working with him and that's reflected out on the pitch. I feel at home and perform equally well in the centre or on either flank. I'm very pleased to be getting along so well."