DEBATE
By Subhankar Mondal & KS Leong
In the 76th minute in their game against Getafe at the Coliseum Alfonso Perez and Real Madrid coach Jose Mourinho made a substitution -
the
substitution. He brought on Kaka, that Kaka who had been out of action for months, that Kaka whom Mourinho has defined as a new signing in January on numerous occasions.
Kaka came on for Karim Benzema. No surprise there given that the France international has had yet another disappointing match. Except for a backheel pass that Marcelo didn't read and the assist that led to Cristiano Ronaldo's second goal, Benzema did nothing worthy of note as his game was smeared with hesistance and the lack of confidence was evident enough.
Madrid were 3-1 up and cruising to yet another league victory and a midfielder came on for a striker. Again, nothing surprising there, except that now Madrid didn't have a single natural, out-and-out forward on the pitch.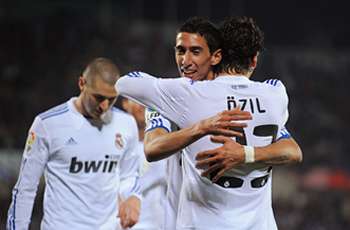 Cold shoulder | Benzema continues to disappoint for Madrid

With Gonzalo Higuain on the medic's table and Benzema lost in the wilderness, Madrid had exhausted their striking resources and now were going to play the final 15 minutes without a striker on the pitch.
Perhaps this was Mourinho's way of telling his employers at Madrid just how dire the situation has become. Or maybe he was trying to gauge how his team would play without a natural forward and was preparing for the worst case scenario in which Madrid wouldn't be able to sign another centre-forward this season.
If it was the former, it should have been a telling message; if it was the latter, then more work needs to be done.
Cristiano Ronaldo slotted into the centre and became the 'lone striker up top' while Kaka sneaked in on the left and began to drift inside from there. The Portuguese didn't appear very sharp playing as the 'No. 9' while the Brazilian had one good chance but couldn't keep his shot on target. But then again, Madrid's game was conditioned by the sending off of Alvaro Arbeloa on 82 minutes, which makes any tactical reading into their forward line-up thereafter futile.
Mourinho has asked for a striker since the summer, but club president Florentino Perez have smothered his request because of monetary reasons. Not that he was being entirely unreasonable - after all, Madrid had splashed loads in paying off Manuel Pellegrini and bringing in Mourinho as well as a number of players - but as the season has progressed, the need for a forward in this Madrid unit has only multiplied.
The problem now, though, is who can Madrid buy as there aren't too many 'great' strikers on sale in the January transfer window.

Carlos Tevez's league
stats

2010/11 - 17 apps, 12 goals
2009/10 - 35 apps, 23 goals
2008/09 - 29 apps, 05 goals
2007/08 - 34 apps, 14 goals
2006/07 - 26 apps, 07 goals


Carlos Tevez
would look the most ideal option. The Argentina international's transfer request may have been rejected by Manchester City, but with the Premier League outfit having committed themselves to signing Edin Dzeko from Wolfsburg, it seems that the 26-year-old could be let go.
And indeed
Tevez would be a brilliant signing
under the current circumstances. He is versatile, explosive, tactically sound, can and does score goals, and is a hard-worker who has played with Ronaldo at Manchester United, plays with Angel Di Maria for Argentina and is eligible to feature in the knock-out rounds of the Champions League.
Of course, he has attitude problems, and gets homesick, while he is not exactly a like-for-like replacement for Gonzalo Higuain (who is reportedly out for the rest of the season) and wouldn't come cheap, but in terms of reliability Tevez is as good as it gets in a market where there are not too many world-class forwards available.
Of course, money talks and can carve roads even when they are not there. Inter forward
Diego Milito
and Mourinho share a special relationship and one suspects that if the Portuguese is willing to plot a coup, then Milito could be signed albeit for a large amount of money. The Argentine was Europe's best forward last season and was also the most crucial performer for Inter in the big games in all competitions. Having spent three successful seasons with Zaragoza in La Liga, Milito would be at home at the Bernabeu and would be a major hit.
Emmanuel Adebayor
is on the market but he is far from being the striker any club with the prestige and the ambition of Madrid would want. In all of his career, the Togo forward has had just one great season - the rest have stretched from mediocre to good. The 26-year-old's towering figure and occasionally languid approach are not the attributes that Mourinho would want, even as a quick fix. But if there is one man who can get the best out of 'Ade', then it is Mourinho.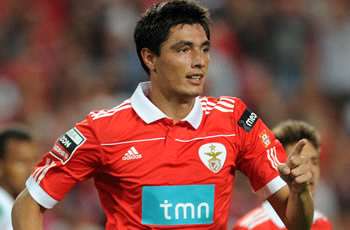 Oscar Cardozo's league
stats

2010/11 - 09 apps, 07 goals
2009/10 - 29 apps, 26 goals
2008/09 - 26 apps, 17 goals
2007/08 - 29 apps, 13 goals
2006/07 - 33 apps, 21 goals


Oscar Cardozo
has been linked with a Benfica exit over the past few months and there are reports that the Portuguese giants could release their Paraguayan hitman if the right offer (potentially around £14.5 million) comes along. The 27-year-old hasn't been getting too many games this season, but he has a phenomenal goalscoring record.
He is tall, strong, he's a natural finisher, and a reunion with Angel Di Maria could just be the deal-breaker.
The above four players would fit Madrid's needs and profile best.
With the regulations in Spain prohibiting clubs in La Liga to conduct transfers with one another in the January window for a player who has featured in five or more league/cup games, potential targets such as Luis Fabiano, Nilmar, Fernando Llorente will have to be saved for the summer market.
This will force los Blancos to look abroad. And if news emerges that Higuain could indeed be out for the rest of the season, then Mourinho, Valdano and Perez may turn to a loan option.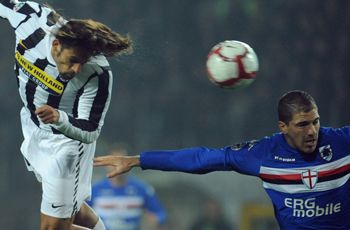 AMAURI - Juventus
The Brazilian-born Italian has already stressed that he does not want to leave Juventus as he look to fight his way back into the team. But a half-season long loan spell might be enticing enough for him. The 30-year-old is struggling for regular first team football, and a brief change of scenery might just be what he needs. He doesn't boast the most impressive scoring record, but he has been strongly linked.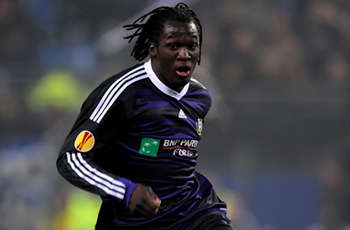 ROMELU LUKAKU - Anderlecht
One of the brightest young stars in world football has made it clear that he will not be leaving Belgium in the winter trade period. But he has also professed that he dreams of one day playing for Madrid. A six-month loan spell could be the audition he needs. Impress enough and bail Real out of their striker predicament and he might just be given a lucrative long-term contract in the summer.