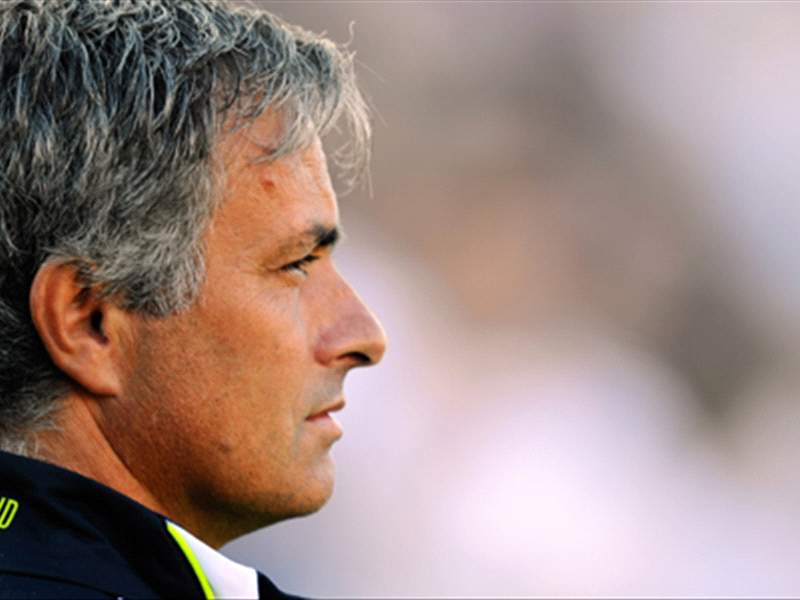 Real Madrid
coach
Jose Mourinho
has dropped a hint that he will return to the Premier League, two years after leaving
Chelsea
.
The Portuguese tactician led the Blues to the league title twice as well as the FA Cup and two League Cup triumphs.
But he has moved any immediate masterplan out, insisting he wants to create in Spain. He did hint at a potential future away from Iberia though.
"In my future it will be the Premier League or Italy. Problems at Real Madrid? I never have problems," he told
La Gazzetta dello Sport.
"Going back to Inter? I can never say that I will not go back there, but I also cannot say that I will not go to another team.
"But Inter will always be in front. I hope they don't need me. If they do then it means they have gone down the wrong path.
"

The always outspoken manager went on to criticise current Inter boss Rafa Benitez, who has struggled at the San Siro, after taking over from Mourinho.
"I don't want to know when or if Benitez is ousted," Mourinho
added
.

"I am only interested in Inter, the president, my friends, the players, the fans who in two years gave me everything.
"I want Inter to win everything apart from the Champions League, where there is Real Madrid.
"Rafa's words [after the Club World Cup]? They deserve no comment. I expected at least a thank you from the success that I gave him.
"Ask all the Inter fans what they think of me and him."