Real Madrid playmaker Kaka has admitted that he had experienced problems with his knee before the 2010 World Cup finals in South Africa but said that he didn't think it was serious at the time.
The Brazil international flew to Antwerp to undergo surgery on his knee after he felt major discomfort during a training session at Madrid's camp in Los Angeles.
After a successful surgery, which has ruled him out for three to four months, the 28-year-old flew to Madrid on Friday and spoke to the Spanish press about the injury.
"I had a sore knee since last season, even before playing in the World Cup but I did not know that it was serious," he said to
Marca
.
"As I was being treated for the groin problem, we knew that I would have a muscular imbalance. The doctors knew that I had a pain. We all knew it but we thought it was just because of the groin problem.
"When the World Cup ended, I thought that the pain was due to the groin and I went on vacation to recover. But now I see that it is serious. It is a sad time but I will work hard to return."


The Madrid maestro also thanked coach Jose Mourinho for his support.
"Mourinho has been very good to me and has said that he wants me to return to 100%. For this I am very happy."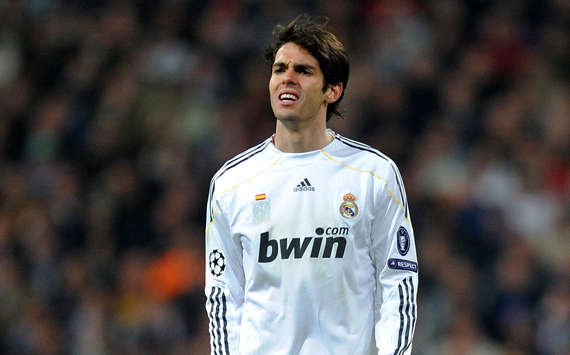 Meanwhile, Jose Luiz Runco, Brazil's doctor during the World Cup, has answered the accusations that Kaka risked his career by playing in South Africa.

"These type of injuries happen to athletes. Kaka did not risk his career in any moment," he said in an interview with Arena Sportv.

"If it wasn't for the efficiency of the medical staff of Brazil, Kaka wouldn't be able to play in the World Cup. We have made tests and found worst injuries then Kaka's and today those players are still on the pitch.

"We have to be careful with what we say. We have to be careful when medical ethics are not respected.

"I have 32 years of experience working with athletes. It's normal that sometimes the results are not favourable.

"Kaka did not play in his normal state. But his showed evident progress during the World Cup, which allowed him to be a stand-out player in some of Brazil's matches."