---
COMMENT
---
Torino sporting director Gianluca Petrachi cut a disappointed figure when it became clear that he would not be able to agree a deal with Sampdoria for Emiliano Viviano.
However, then the goalkeeper's agent, Claudio Vigorelli, suggested a rather surprising alternative. "I can give you a gem," he claimed. "There is one very, very good English player available: the goalkeeper Joe Hart."
Petrachi was aware that Hart's future at Manchester City had been thrown into the doubt, with the 29-year-old having been dropped to the bench by new coach Pep Guardiola for the club's Premier League season-opener against Sunderland, on August 13.
However, he was not in the least bit confident that Torino could really beat other more illustrious clubs to the signature of England's No.1, particularly if the word was out that Hart was surplus to requirements at the Etihad.
There was another potential stumbling block: Sinisa Mihajlovic. The notorious disciplinarian had no doubts about Hart's attributes as a goalkeeper, he just wanted to be sure of his character. There had been rumours in England that Guardiola had had as many doubts over Hart's perceived arrogance and strong influence over the City dressing, as the goalkeeper's passing ability.
"Mihajlovic asked him if he really believed in Torino and with what humility would he face this kind of experience, because he said that Torino would be pleased if he came, but only with the right mindset in order to really lend a hand," Petrachi explained.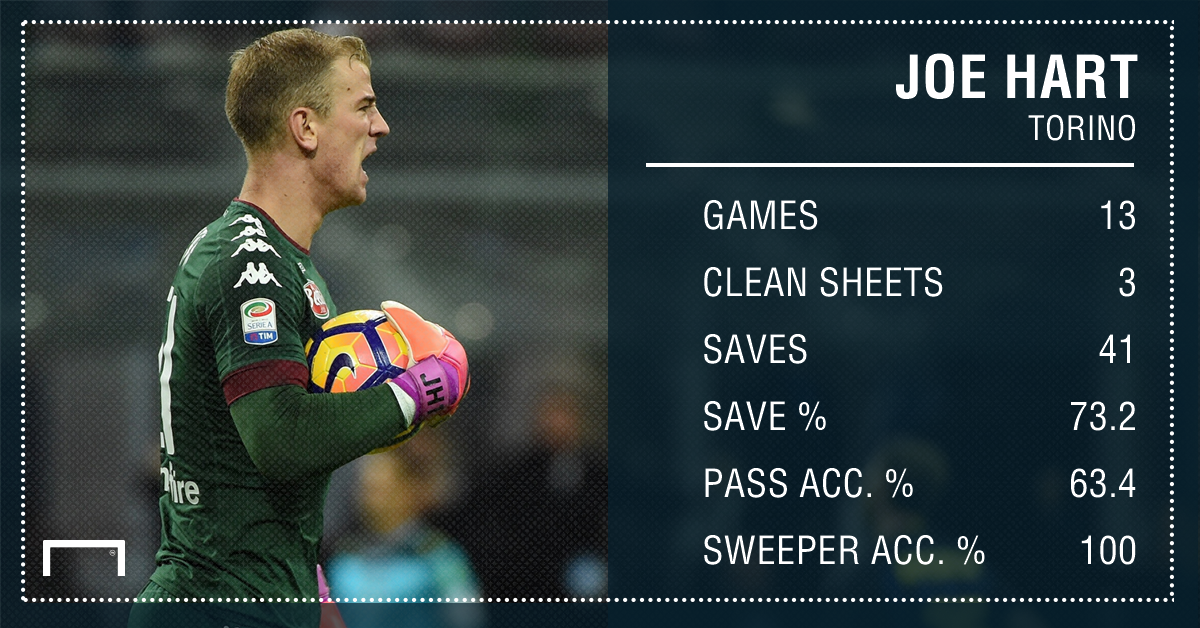 Hart insisted that he would be the model professional, reassured him that he would arrive with no airs or graces. As he himself admitted, he was just desperate to play.
"I'm not going to lie: I wasn't sat there with 25 options," he subsequently said of his summer of uncertainty. "I had a situation at City where my playing time was going to be limited, full stop.
"So, I had to look elsewhere. It was pretty quick. I wasn't given much time [to figure out a deal], so when the [Torino] opportunity came, I was really, really grateful.
"When I spoke to Mihajlovic, he made it clear that they did actually want me to play in the team, so that was enough." To make the move happen, at least. For Hart to succeed in a country where so many of his compatriots had failed, he knew that he would have embrace the culture and, most crucially of all, the language.
In complete contrast to Ravel Morrison, who former Lazio boss Stefano Pioli didn't have a word of Italian three months after his arrival at the Stadio Olimpico, Hart immediately learned 40-50 words essential for communicating with team-mates on the field.
His willingness to learn, coupled with a professional yet amicable approach, made him an immediately popular figure within the dressing room. Indeed, Joel Obi revealed that he and his colleagues were impressed that Hart did not seem preoccupied with City - or bitter over the way in which he had been offloaded.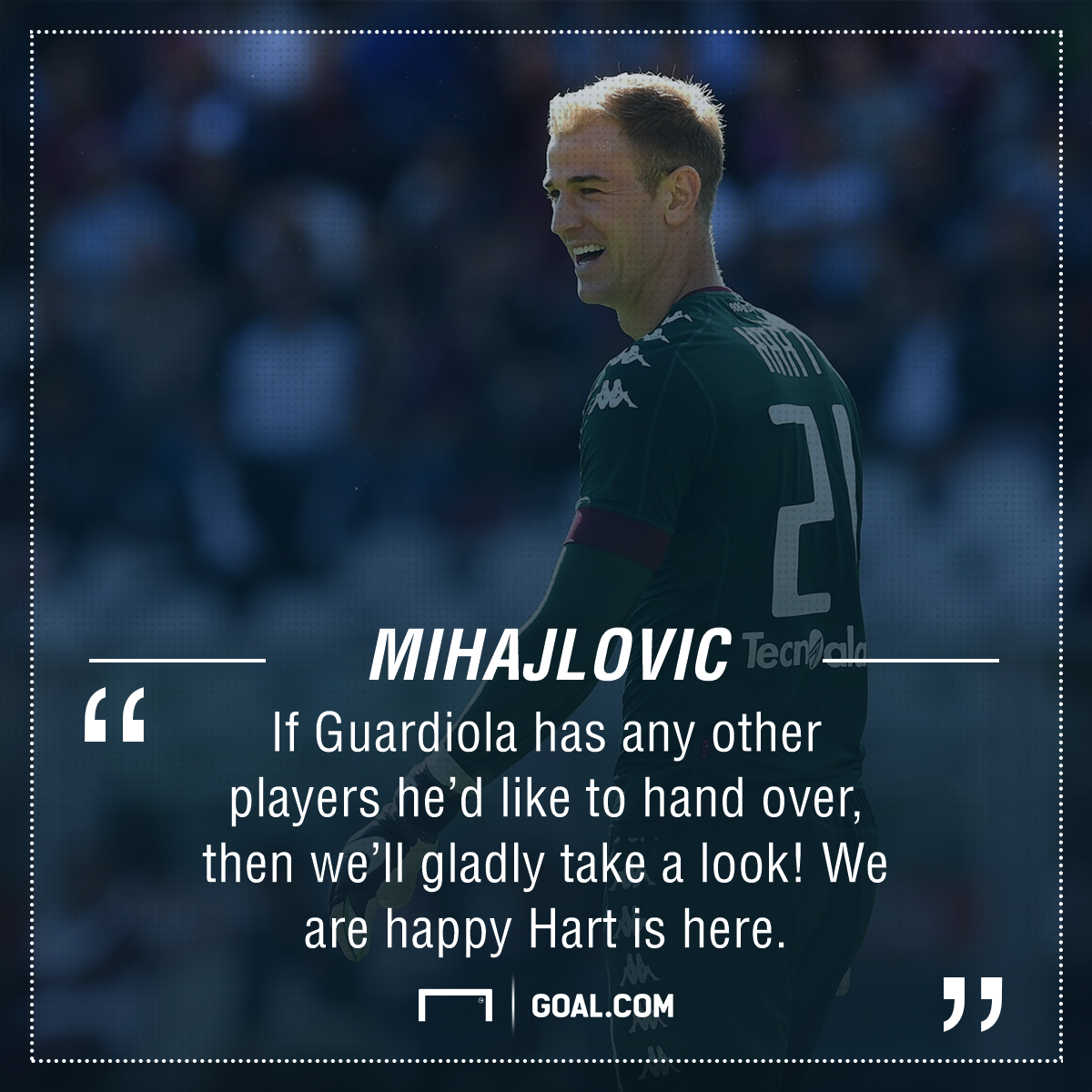 "Joe has quickly picked up basic Italian but he only talks about positives at Manchester City - nothing negative," the Nigerian revealed.
"He reflects on the great moments – winning titles, big games and derbies – and tells us funny stuff about his team-mates, leaving us in stitches."
Nobody was laughing when Hart made a costly error on his Torino debut, gifting Atalanta an equaliser in a 2-1 loss in Bergamo. There was also a spilled shot against Inter that drew derision from the critics.
However, after a succession of excellent displays, Torino now feel that the joke is on City for giving them a world-class goalkeeper.
"Guardiola says Hart isn't the best with his feet, but from what I've seen he's got decent feet," Mihajlovic mused. "If Guardiola wants someone like Guardiola in goal, then that's going to be tricky...
"If Guardiola has any other players he'd like to hand over, then we'll gladly take a look. We are happy Hart is here and are convinced this is the right team and city for him. Now it's up to Hart to continue proving himself."
Certainly, Sunday's Derby della Mole will be the biggest test date of Hart's rehabilitation. No matter who Juve select up front - Gonzalo Higuain, Mario Mandzukic or Paulo Dybala (Massimiliano Allegri has even hinted that he could field all three in tandem) - the former Shrewsbury Town starlet is likely to be a busy man.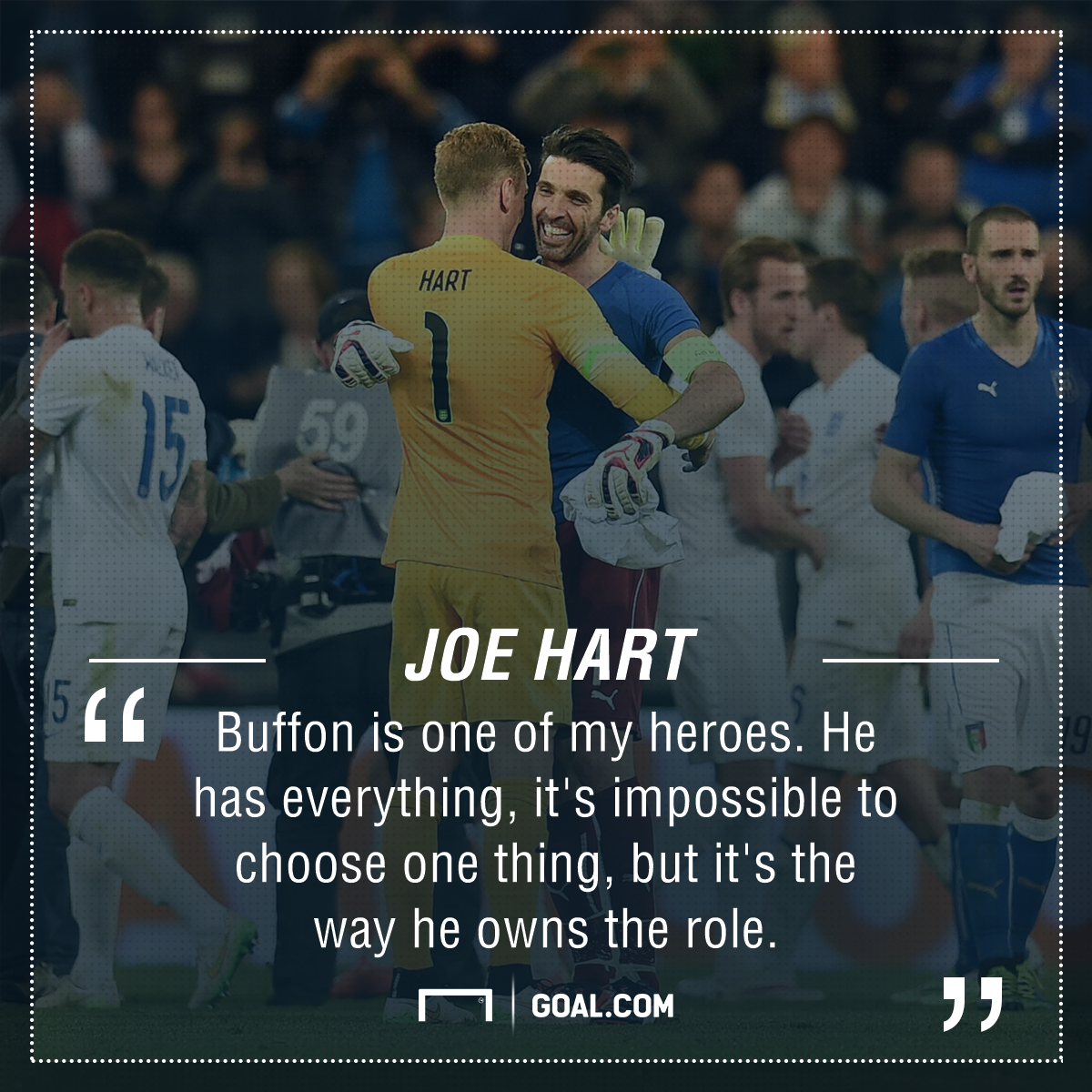 For the humbled Hart, though, this will be another new experience to savour, another learning experience, another opportunity to play against a man he describes as one of his "footballing heroes", Juventus and Italy No.1 Gianluigi Buffon.
"He has everything!" Hart enthused when asked about Buffon's greatest attribute. "It's impossible to choose one thing, but it's his way of being the best, the way he owns the role."
There will be mutual respect there, too, though, for the way in which Hart owned what was a turbulent summer for him. After all, it was Buffon who backed Hart to recover from being dropped from the City line-up at the start of the season.
"He has been in this position before and then when he returned he played some of the best football of his career," the Juventus captain told Goal at the time.
"The ability is there. We know he has that. But, just as importantly, he has character - and that is one of the most important qualities you can have as a goalkeeper."
In that sense, Hart has proven his worth on and off the field over the past six months, proving himself every bit as valuable as the gem that Torino thought him to be.