---

COMMENT
---
Replacing Paul Pogba would be a daunting task for most players - but not Axel Witsel. Nothing fazes him. Not any more. Not since August 30, 2009.
It was on that night that the then Standard Liege starlet became public enemy No.1 in Belgium for a reckless challenge on Anderlecht defender Marcin Wasilewski that left the Pole with a right leg broken so badly that he would be out of action for just under a year.
Witsel denied that he had deliberately tried to injure his opponent. "There was no foul play involved," he said at the time. "It wasn't intentional. I don't enter the pitch to break legs; that is not my style. I went in hard to protect myself. We both went for the ball and, unfortunately, I hit him. I apologised to him several times already. I am really sorry. I am not a bad person."
Not everyone shared that opinion. Witsel, who was banned for eight games for the challenge, was insulted in the street. He received hate mail and death threats. Stones were thrown through the windows of his family home. Unsurprisingly, the tackle, and subsequent fall-out, changed Witsel irrevocably.
"There is an Axel before the tackle, and an Axel after," his father, Thierry, explained two years later. "His character became more closed. You could see in his face that he was touched by the storm around him..."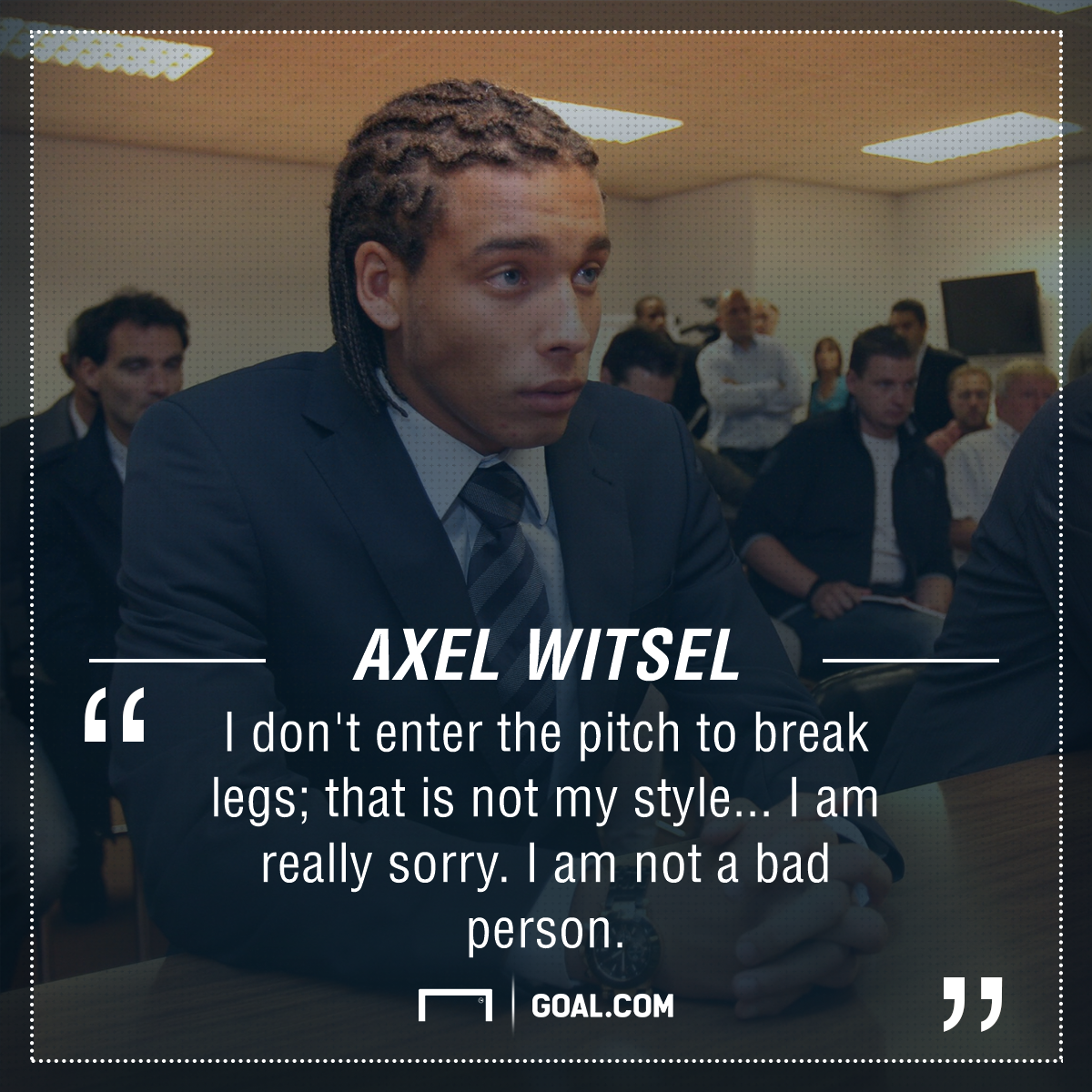 However, Witsel dealt with the flak - no mean feat for a 20-year-old kid. "He created a thick skin and became mentally strong and balanced," Thierry added.
Leaving Liege for Lisbon certainly helped Witsel put the affair behind him, with the midfielder joining Benfica for a fee of €9 million during the summer of 2011. He penned a five-year contract with the Portuguese outfit but he stayed just one, with Zenit paying €40m to take him to St Petersburg in the summer of 2012. The deal took Witsel by surprise but it was an offer that Benfica simply could not refuse.
He initially struggled to settle in Russia and the fact that his arrival - along with that of Hulk from Porto - upset several members of the Zenit squad hardly helped matters. "Why would foreigners earn three times more than the best players in the team?" Russia captain Igor Denisov fumed in an interview with Sport Express. "That's why I asked for a pay rise. But I was axed by the coach instead. If Hulk and Witsel were at the same level as Messi and Ronaldo it would be fine, but they are not, so why do we have this imbalance in wages then?"
However, Witsel, with his awesome mix of power and technique, gradually won over not only his team-mates but also the club's fans. The appointment of Andre Villas-Boas as coach in March 2014 proved crucial.
Witsel had been a winger in his youth but he was converted into a No.6 by Jorge Jesus at Benfica and operated as a defensive midfielder under previous Zenit boss Luciano Spalletti. However, Villas-Boas pushed him further forward so as to make the most of his precision passing.
"I like to be offensive and move forward, and that is the difference from a personal point of view," Witsel admitted last year. "I play more offensively with Villas-Boas than during Spalletti's time."
His best performances at international level have also come as a box-to-box midfielder, with his man of the match-winning display against Republic of Ireland at Euro 2016 the most recent case in point.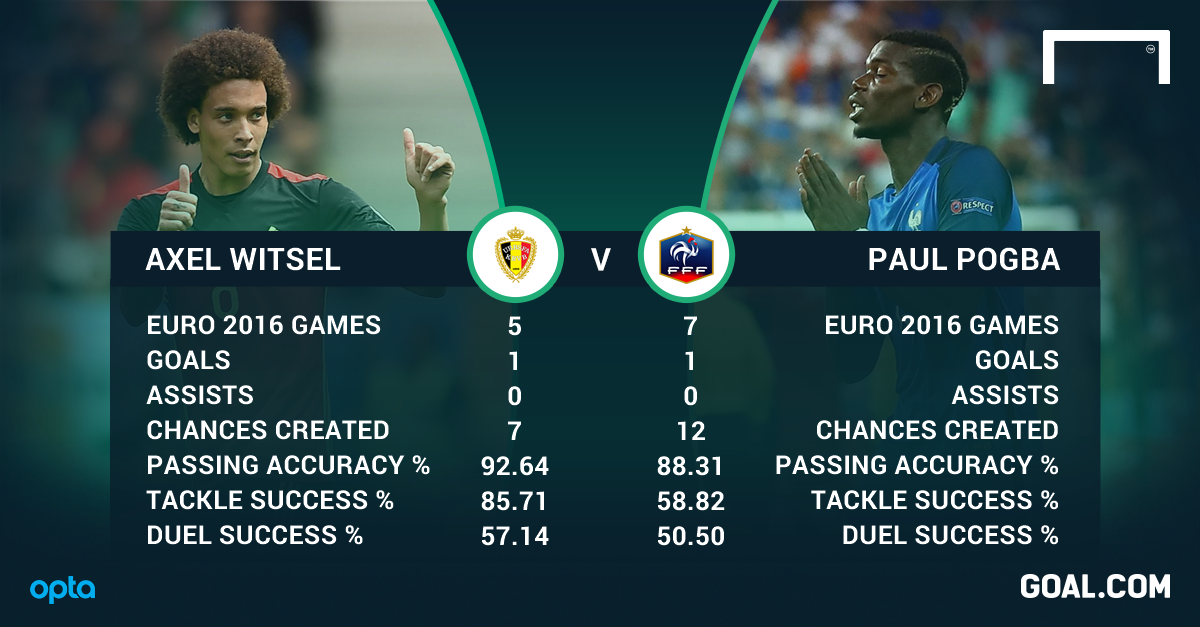 ---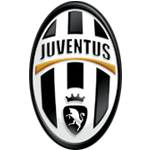 READ MORE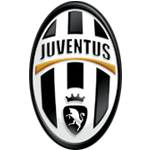 |
M
adrid pull out of Pogba race
---
Like so many of his compatriots, Witsel wasn't always played in his preferred role by Marc Wilmots but the former Belgium boss does deserve credit for having put his faith in a player whose ill-discipline had always been a major cause for concern.
"When I took over [in 2012], we needed a special player in midfield," Wilmots told Goal in 2014. "I gave that task to Axel. The media in Belgium were very surprised about it but with him, the structure of my team was complete.
"When something like the Wasilewski incident happens, you're always sad. It was an accident and doesn't just happen on a football pitch.
"It was very sad for Wasilewski and, for Axel, it was a difficult moment. But these are the moments you learn the most from in your life. Wasilewski came out of it okay and Axel did, too. I think they both have become stronger."
Indeed, while several midfielders have been linked with Juve in recent days, including Blaise Matuidi and Nemanja Matic, none have the resilience and mental toughness of Witsel.
Furthermore, he is ready and willing to embrace the challenge. He has been open about his desire to join Juve since first being touted as a potential replacement for Pogba last summer. "This is a super team with a beautiful project to become again what it was in the days of [Zinedine] Zidane and [Pavel] Nedved," he told Sudinfo. "[Turin] is a destination that would suit me."
Also in Juve's favour is the fact that Zenit are ready to sell a player who has just one year left on his contract, while Paris Saint-Germain are reluctant to let Matuidi join a rival (at least not for anything less than €35m) and new Chelsea boss Antonio Conte has made it clear that Matic is a key part of his plans: "He is ideal for my style of play."
The €25m asking price remains an issue, with Juve presently unwilling to go above €18m. Witsel has already told Zenit that he wants to leave but coach Mircea Lucescu has confirmed that the Russians will play hard ball. "The club placed a high valuation on him because he is an important player, one of international level," the Romanian told Calciomercato.
Unsurprisingly, though, Witsel isn't getting too worked about all of the speculation. "We will see what happens," he said recently. "I have never worried about a move and won't do so now." As Witsel knows only too well, there are worse things to endure in life than a protracted transfer saga.