COMMENT
By Carlo Garganese
Since F.C Internazionale Milano was formed 106 years ago, no coach has won more trophies at the club than Roberto Mancini. Not even the legendary Helenio Herrera, who led
La Grande Inter
to successive European Cup victories in the 1960s, or Jose Mourinho - who inspired the
Nerazzurri
to a historic treble in 2010.
Mancini's first spell at the Giuseppe Meazza between 2004 and 2008 was a huge success statistically – with the 49-year-old collecting three
Scudetti
, two Coppe Italia and two Italian Supercups.
Despite all this success, however, he returns to Italy's fashion capital following the sacking of Walter Mazzarri on Friday with everything still to prove.
The consensus is that the main reason Inter won three successive Serie A titles under Mancini was because of the
Calciopoli
scandal. Inter had been way off the pace set by Juventus and AC Milan in Mancini's first two seasons in charge, finishing third in both 2004-05 and 2005-06.
The results from the original
Calciopoli
judgement, which have since been discredited and only retained due to Italy's statute of limitations, ensured that Mancini and Inter were handed the latter championship in court as Juventus were relegated and Milan issued a heavy points reduction.
Politically, this had a huge impact on Serie A – and it is fair to say that the league has never recovered – but Inter filled the vacuum to benefit in the short-term. Mancini was given free reign in the transfer market, signing the best Serie A talent unchallenged – including Zlatan Ibrahimovic and Patrick Vieira from Juventus.
With the
Bianconeri
in Serie B and Milan starting the 2006-07 campaign on -8 points, and unable to make any serious transfer moves until their preliminary punishment of -15 points (which would have eliminated them from the Champions League) had been appealed, Inter could not fail to win their first on-field
Scudetto
since 1990.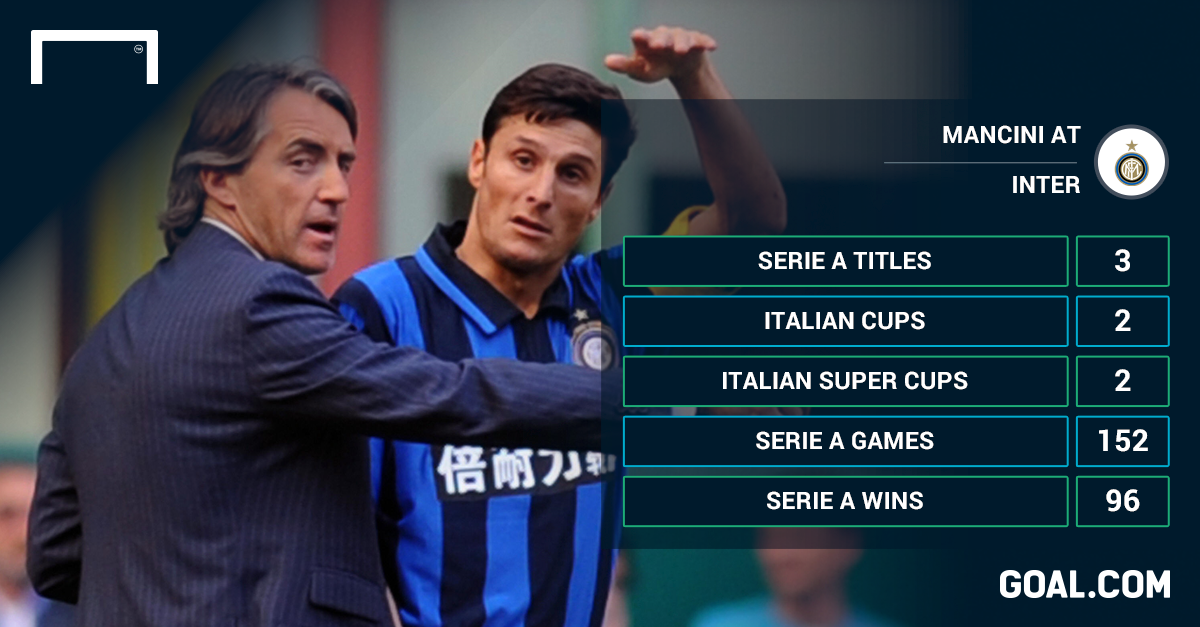 The credit built up from
Calciopoli
was so big that only a catastrophe could prevent another title in the next campaign. Juventus returned to the top-flight without Ibrahimovic, Emerson and three World Cup finalists who had to be sold, Milan were in terminal decline and couldn't even manage a top-four finish, leaving only Roma to punch above their weight and launch an unsuccessful Scudetto challenge.
"Inter only started winning when they took advantage of
Calciopoli
, taking Juventus' players," former
Bianconeri
general manager Luciano Moggi, who was at the centre of the scandal, wrote in
Libero
in 2011.
Mancini will not encounter such favourable circumstances this time around. Inter's economic recovery under Erick Thohir has a long way to go and, with Financial Fair Play upon us, the coach won't be able to benefit from Moratti's open cheque book policy.
This blunts perhaps Mancini's biggest weapon because his work in the transfer market has generally been excellent throughout his career. He is adept at building talented squads – and he did so at Inter, also signing the likes of Douglas Maicon, Esteban Cambiasso and Walter Samuel.
"Mourinho won the Champions League because he inherited a team that I had built," Mancini told the
Evening Standard
earlier this year.
"It is the same at City. All these top players that are at City now I bought: Nasri, Yaya Toure, Silva, Aguero, Dzeko."
The coach will also inherit a far weaker squad – indeed it could be argued that not a single player at the club today would make his last Inter starting XI. And the competition is much stronger. Juventus and Roma are light-years ahead of the rest of Serie A – with Inter on a similar level to the likes of Napoli, Milan, Fiorentina and Lazio.
When faced with real competition the first time around, Mancini failed miserably. Inter won just three knockout games in four years in the Champions League – losing out in the last 16 to Valencia in 2007 and emphatically to Liverpool in 2008.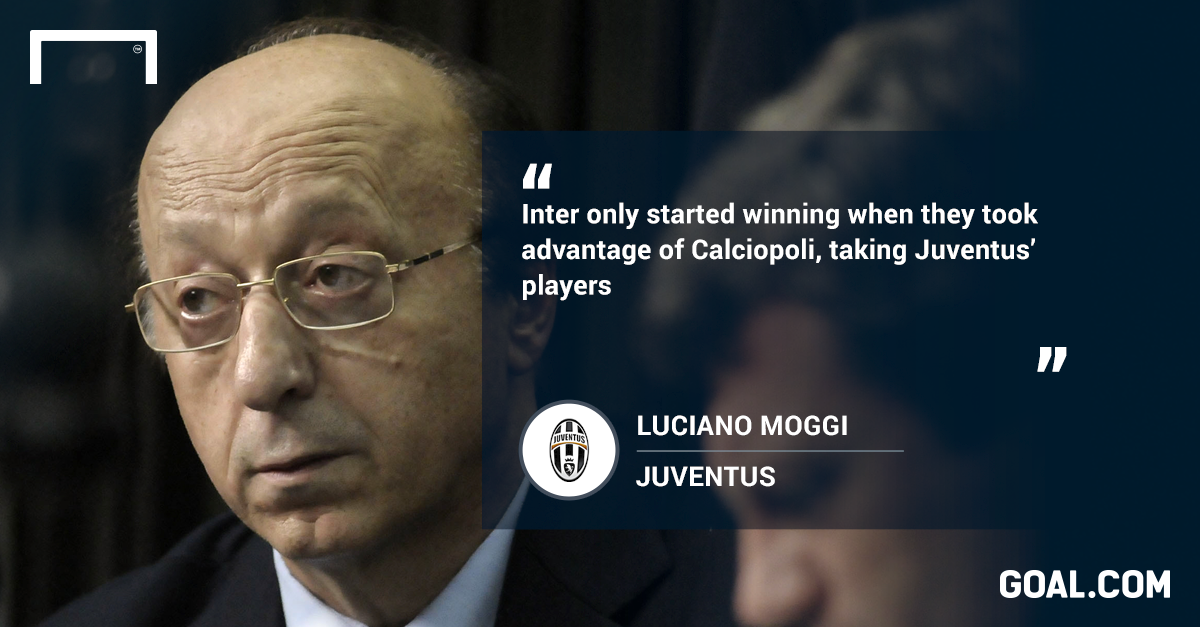 Mancini's strategy was heavily criticised in Europe – leading to the widespread belief that he lacks the tactical nous to prosper in continental club competition. He has done little since to silence these doubters after being dumped out of the group stage on both occasions at Manchester City.
His man-management was also questioned at Inter (and at City following the Carlos Tevez affair). One of the key reasons for his departure in May 2008 was due to a series of explosive falling-outs with players, medics and management.
The most infamous row centred on the Champions League defeat to Liverpool at San Siro in March of the same year. After losing 1-0 on the night and 3-0 on aggregate, Mancini sensationally announced his immediate resignation - although he would then perform a U-turn 24 hours later.
Trailing to Fernando Torres' goal in the second-half in Milan, Mancini summoned Luis Figo from the bench, but the Portuguese veteran refused to come on. The ex-Real Madrid winger, who was regularly at loggerheads with the Italian, simply ignored Mancini's calls from the touchline. Seasoned professionals Vieira, who later made up with his boss and followed him to City, and Hernan Crespo also fell out with the tactician.
Throughout his final months at the club, the Inter camp was split in two - with many more erecting their tents in the anti-Mancini zone - Marco Materazzi and Zlatan Ibrahimovic were also reported to have stopped talking to Mancini. Only Dejan Stankovic and Christian Chivu displayed any public support for their coach before he was sacked following the final-day win over Parma.
When Italy's worst kept secret was confirmed and Mourinho was announced as Mancini's successor, reserve goalkeeper Francesco Toldo confessed that Mancini had lost the support of his players: "It's true, he went because part of the locker room had turned against him."
His players didn't value his contribution to their success like they did Mourinho's – with Materazzi famously crying into the arms of the Portuguese coach in the streets of Madrid following the 2010 Champions League triumph.
For six years, Mancini has been burdened by accusations that his achievements were more down to circumstances than his talent. His second coming at Inter gives him the chance to prove everyone wrong.
Follow Carlo Garganese on