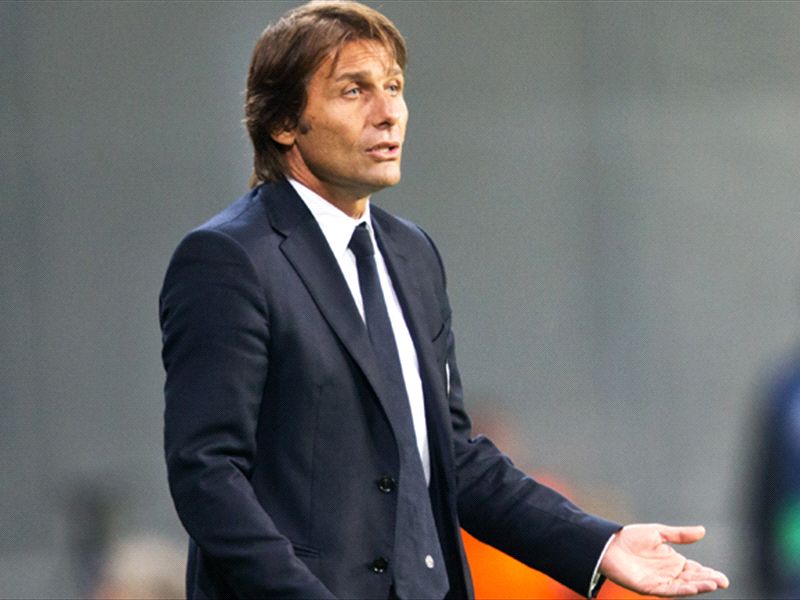 Antonio Conte says Juventus are not overly reliant on Carlos Tevez, citing their previous two Serie A championship victories as examples of success without their Argentine talisman.

Tevez has scored four goals - three in Serie A and one in the Super Cup - since joining Juventus from Manchester City this summer, and netted the winning goal against Sampdoria before scoring the first in the 2-1 victory over Verona this weekend.
However, Conte has stressed that the Italian champions are not overdependent on the 29-year-old and must not forget the importance of other players around him.
"Tevez is doing a very good job, but we shouldn't forget that Juventus won the last two championships: we won one Scudetto undefeated and the other one as protagonists," Conte said at a press conference.

"At that time, Tevez wasn't part of the team, therefore we should not take away from players who were part of the team last year because they have been determined and allowed us to win.

"Of course Tevez brought something more to the team in terms of skills. He is a champion and I'm very happy to have him. But we shouldn't forget that in the previous two years, Juventus managed to win without Tevez.

"Tevez is part of a game which can enhance his skills and his skills can enhance our game. We have never depended on anyone and we never will. That is not my idea of football."

Conte also had his say on the situation of Sebastian Giovinco, who has been struggling to get regular first-team action so far this season, and stressed that the Italy international still has a role to play at Juventus.

"Giovinco is doing a good job. When he came on, he put in a good performance in the matches against Copenhagen [in the Champions League] and Verona," he continued.

"He will have his chance: it could be on Wednesday, on Sunday, in the Champions League, against Milan, or even after the break.

"When I get the feeling that Giovinco may be important from the first minute, I'll line him up from the beginning. He is a strong player and I don't usually make mistakes when I make a technical analysis. He combines qualities with speed.
"Some people don't like him, but I like him very much, even if I'm not letting him play that much. He is one of our five forwards and, like the others, he will be taken into consideration when I believe it's the right time."