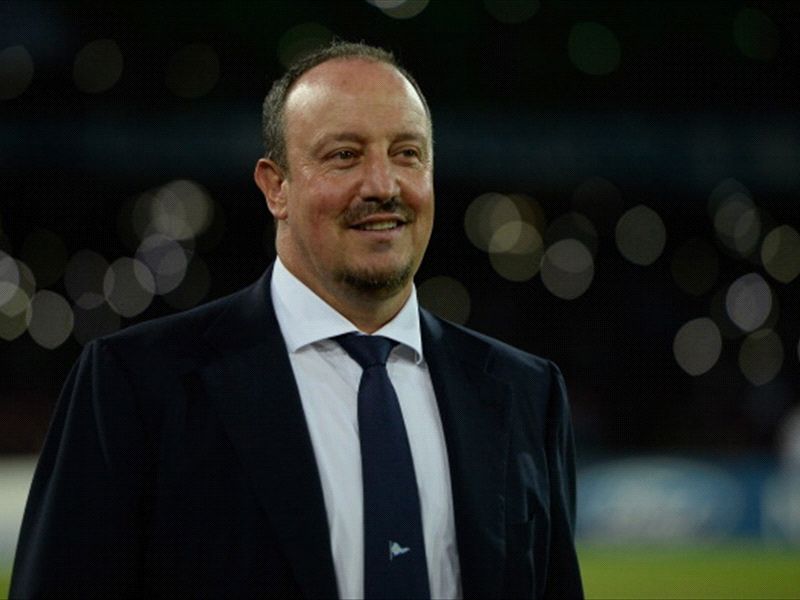 Rafael Benitez has played down the expectation on his Napoli side ahead of the clash with AC Milan on Sunday.
The Partenopei have made an excellent start to the season, scoring nine times and securing victory in all three of their opening Serie A fixtures, and already find themselves find points clear of the Rossoneri.
However, Benitez has stressed that he will not allow his players to get carried away so early in the campaign, and warned against Sunday's "genuinely frightening" opponents.
"If we beat AC Milan, we will keep our feet on the ground," the 53-year-old Spaniard was quoted as saying by Sky Italia. "In a league in which victory is worth three points, a gap of eight would not be huge.

"At the beginning of the season you do not win anything, you conquer something at the end. Let's see after two to three months.
"It does not matter if some say we are favourites, others say that Milan are favourites - this will not change the game. If Napoli has not won for so many years away to the
Rossoneri
it means that our opponent is genuinely frightening.
"The match is special because the rivalry is strong, not just because I coached Inter."
Despite seeing his side perform well both domestically and in Europe, with Napoli seeing off Borussia Dortmund 2-1 in their opening Champions League group game this week, Benitez confessed that he had some defensive concerns he wished to address.
"Our team usually puts in a real performance in the offensive phase, whereas we sometimes leave some empty spaces in the defensive department," the former Liverpool and Valencia boss continued.
"I'm satisfied if we continue scoring two or three goals in every match, as we have done so far.
"If we manage not to concede any goal, it will be even better."