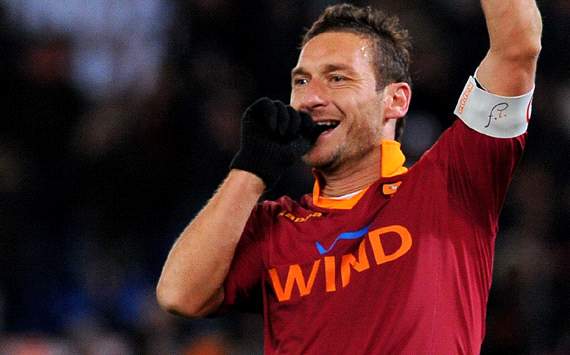 Roma have announced a partnership with Disney at the unveiling of plans to build a new stadium.
The Serie A side currently play at Stadio Olimpico, but it seems like the chiefs have decided to upgrade and have brought the international children's brand on board to help forge a mutually beneficial deal.
Although he did not speak of a fairytale ending, sports attorney Italo Zanzi sounded adamant that the deal was not just any old Mickey Mouse partnership.
"We're very excited to be here for this historic announcement about our future stadium. I'd like to thank Disney for hosting our winter training," he told reporters at the international theme park.
"We're really proud to be partners with them for the coming years."
Extra Time likes to imagine that not much training at all has been done over the winter break by the Giallorossi stars, with Daniele De Rossi determined to collect signatures from all Goofy, Donald Duck, Buzz Lightyear and Co. while Pablo Osvaldo pulls funny faces for the cameras on the roller coasters.
Roma's president, however, was keen to explain there were other reasons for the club swinging by one of the most famous theme parks on the planet, and spoke of both brands helping each other out in the future.
James Pallotta said: "Why did Roma choose to come to Disney World? Because Disney is one of the greatest brands in the world for entertainment and with ESPN it's now probably the greatest brand in sports right now.
"So for us to be associated with them for at least the next seven years is really important, there couldn't be a better partner on that side and this partnership will help Roma to become world-renowned brand.
"Just to give you an example, Roma merchandise will be sold in Disney stores in the future so there will be a group of five, six, seven, eight, nine and 10-year-olds who will grow up and hopefully their first team of choice will be Roma."
Club captain Francesco Totti - probably exhausted from having run around Disney World with excitement over the last couple of days like an eight-year-old child - hailed the decision to build a new stadium.
"On behalf of the city of Rome, I thank those who have allowed the realisation of a dream that Roma fans have had for a long time," the Giallorossi icon said.
"Our fans deserve their own stadium, one exclusively for the Giallorossi, in order to achieve important goals. That's why I think it's right to have a ground owned by the club."
The president, Pallotta, added: "Totti's dream of playing in the new stadium? I hope he scores the first goal there!"
Reports of the Italian midfielder shouting "to infinity... and beyond!" as he left the press conference are unconfirmed, unofficial and most definitely untrue.