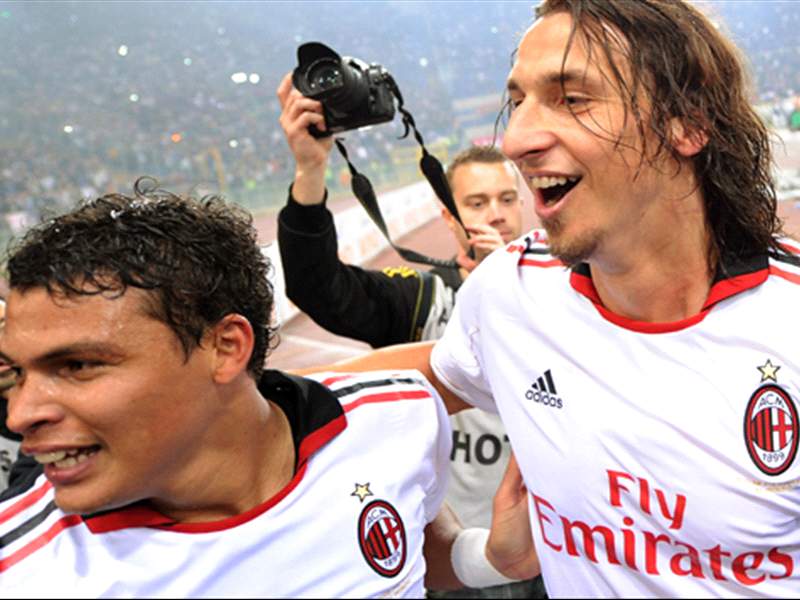 By Carlo Garganese | Deputy Editor
Just when it seemed that Serie A was beginning to win over the critics again thanks to last season's encouraging Champions League performances by Napoli and AC Milan, all hope of a return to the glory days of the 1980s and 1990s has been crushed by the soon-to-be double sale of Thiago Silva and Zlatan Ibrahimovic to Paris Saint-Germain.
The world-class Milan duo are just the latest in a long line of top stars to depart the peninsula over the past year – following in the footsteps of Samuel Eto'o, Javier Pastore, Ezequiel Lavezzi and Alexis Sanchez. Removing Juventus from the equation, Serie A has for the first time in its existence been labelled a selling league – the top clubs no longer able to compete financially with the likes of Real Madrid, Barcelona, Manchester City, Chelsea and PSG.
But it's not all doom and gloom. Below are some reasons why Serie A fans should remain cheerful ...
JUVENTUS STILL FLYING THE FLAG
AC Milan and Inter may be at their weakest for years, and Udinese may have sold every star bar Antonio Di Natale, but Serie A does at least possess a top-quality team in Juventus. The
Bianconeri
captured their first
Scudetto
since
Calciopoli
this year, and will certainly make an impact on the 2012-13 Champions League. Only Barcelona can claim to have a stronger midfield, while the Old Lady have enjoyed an excellent summer transfer market thus far by signing Udinese duo Kwadwo Asamoah and Mauricio Isla. One top-class centre forward will present Juve every chance of reaching the Champions League semi-finals.
PSG BASICALLY A SERIE A TEAM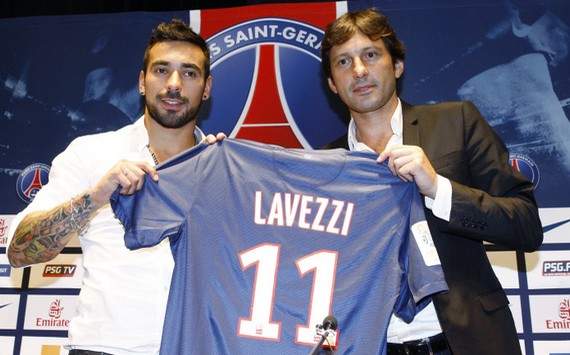 But Juventus are not the only 'Serie A' side who will shine in Europe next term. Yes, that's because PSG are about as French as pasta and pizza. With Milan legends Carlo Ancelotti and Leonardo occupying the respective roles of coach and sporting director, the Parisians have signed seven players from Italy in the last 12 months. The Parc des Princes outfit may soon be able to field an entire past Serie A XI of Sirigu, Balzaretti, Thiago Silva, Maxwell, Motta, Sissoko, Verratti, Pastore, Menez, Lavezzi, and Ibrahimovic.
ITALY HAVE A TOP NATIONAL SIDE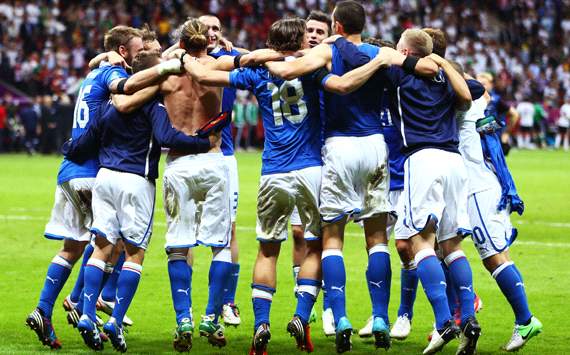 The true measuring stick of a country's football is their national team. Having finished runners-up at Euro 2012 after outplaying both England and the much-fancied Germany, the
Azzurri
proved that they are second only to Spain in international football. With a good blend of experience and young superstars such as Mario Balotelli, going one better at the World Cup in two years time should not be a pipe dream. Who wants a league full of foreign stars but a grass-roots system 50 years behind the rest of the world?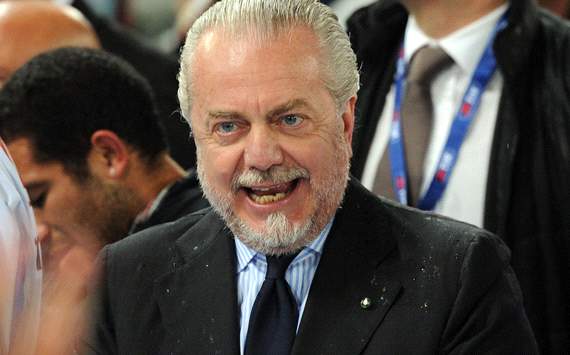 While in many countries chairmen opt to take a behind-the-scenes approach to club management, Serie A's presidents have become legendary for their passion, eccentricity and volcanic rants. Be it Maurizio Zamparini sacking his 13th coach of the season, Aurelio De Laurentiis hitchhiking a ride on a stranger's scooter, Silvio Berlusconi throwing a Bunga Bunga party, or Andrea Agnelli and Massimo Moratti exchanging fisticuffs over
Calciopoli
, the drama in Italian football is comparable to a Latin American
telenovela
. And that's without mentioning many of Italy's other colourful characters like Luciano Moggi, Jose Mourinho's nemesis Pietro Lo Monaco and TV icon Tiziano Crudeli.
Calcio
is the world's number one soap opera!
ITALY HAVE THE MOST BEAUTIFUL PRESENTERS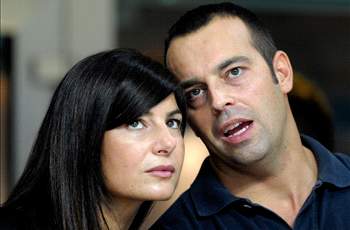 Even if Serie A's three star players were Andrea Ranocchia, James Perch and the chubby kid who got picked last on your school playground,
Calcio
would still be able to boast the most beautiful television presenters on the planet. Goddesses such as Ilaria D'Amico ensure that viewing figures never drop, as do newsreaders, showgirls and other female guests. And just so the ladies watching at home don't feel left out, Italian footballers are quite good looking too ... even the useless ones like Marco Borriello!
ITALY ALWAYS SILENCES HER CRITICS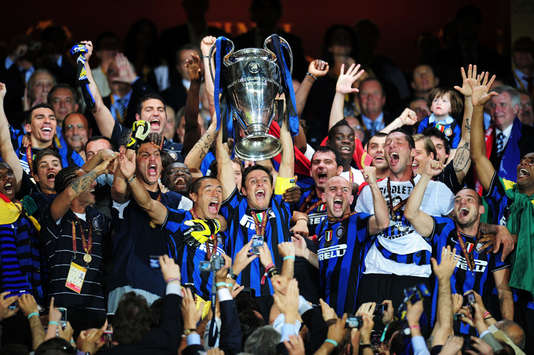 When it comes to silencing the critics, 'Italians do it better'. At the 1982 and 2006 World Cups, the
Azzurri
were written off because of domestic scandals but returned home as champions. The Italians were also given no hope before Euro 2000 and Euro 2012, yet finished as runners-up. In club football, Serie A was torn apart by the world media after
Calciopoli
, only for Milan to win the Champions League. Three years later, the
Campionato
was labelled a "retirement home" in many quarters, only for Mourinho's Inter to serve out the humble pie in Madrid. There could be some more pie going round next May if you're hungry.
SERIE A STILL HAS ITS IDENTITY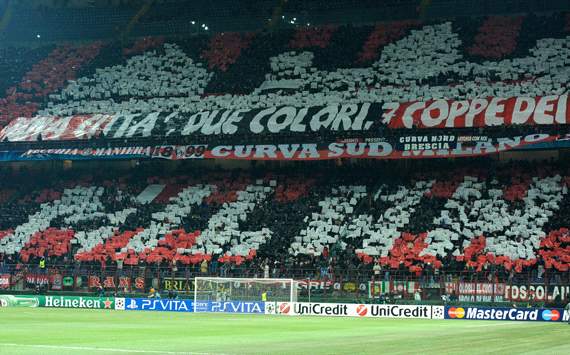 Serie A's obsession with tradition has undoubtedly produced some serious negatives – decrepit and half-empty stadiums, divisive deals with ultras, lack of accountability, financial stagnation, and a local media intent on creating trouble even when there isn't any. But the
Campionato
can at least claim not to have sold its soul to the footballing devil. Unlike the Premier League, there is still a real local identity in the league – with a healthy representation of Italian players, coaches and presidents. Unlike Spain's La Liga, the talent and cash is not monopolised by two teams – with the other 18 left to feed off the scraps their masters are kind enough to pity them. Money can buy Serie A's players, but it can't take its identity.
Follow Carlo Garganese on