By Mark Doyle
The Champions League has a lot to answer for. To some, its very name is an insult to the prestigious competition it so cynically hijacked in 1992, while it has spent the past two decades widening the gap between the haves and the have-nots of European football. So much so that we are unlikely to ever again see proud footballing institutions such as Red Star Belgrade, Steaua Bucharest and even four-time champions Ajax lift the trophy.
It has also thoroughly devalued the once great Uefa Cup - which is now fighting valiantly to maintain a semblance of relevance under a new name - as well as domestic cup competitions.
So it has come to pass that the FA Cup final no longer brings the curtain down on the English football season and now kicks off at teatime, while the Coppa Italia barely gets a mention during a week dominated by the build-up to a game between a German side beaten with such regularity by the nation's undisputed champions Dortmund that it is getting embarrassing at this stage, and an English outfit which has reached the final of football's biggest cup competition on the back of two painfully defensive displays.
Italian football, of course, has long been associated with defensive football but those who still buy into such a clichéd notion should take in Sunday night's meeting between Juventus and Napoli at the Stadio Olimpico. Why? Well, aside from the fact that these two produced one of the games of the season when they drew 3-3 at the San Paolo back in November, there is the small matter of a living legend bringing the curtain down on his career in Italian football. And that's just for starters ...
DEL PIERO'S FOND FAREWELL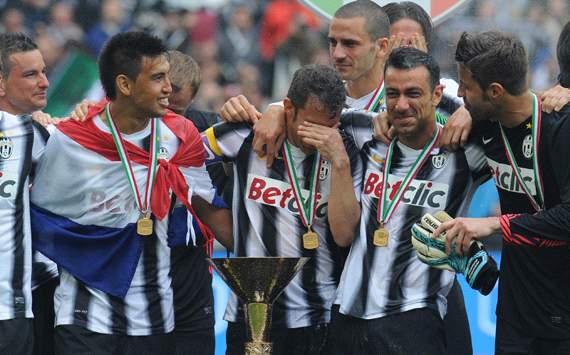 It was once claimed that Muhammad Ali resisted the temptation to swing another punch at George Foreman as the then heavyweight champion of the world collapsed to the canvas during 'The Rumble in the Jungle' because 'The Greatest' did not want to run the risk of ruining the moment by missing his falling target. In that context, a small part of Alessandro Del Piero must be wondering if he really needs to take to the field at the Stadio Olimpico after enjoying the perfect Serie A send-off last weekend.
Lining out in front of his adoring Turin public one final time, 'Il Pinturicchio' scored a goal of typically perfect precision and poise, enjoyed a lap of honour (while the game was still going on!) and then lifted the Scudetto. It was a fitting finale for a true great of the Italian game, but it is difficult to see how Del Piero could possibly top it on Sunday night. It just does not seem feasible. Still, one last 'Gol alla Del Piero' would be nice, just for old time's sake.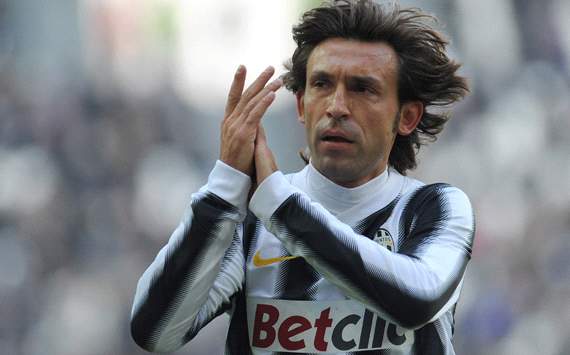 While a Del Piero special is by no means a guarantee, an Andrea Pirlo masterclass is about as close as you can get to a sure thing these days. Just turned 33, the Italy international is still doing what he does best and perhaps only Xavi does better: painting pretty pictures with pin-point passing. Indeed, it does not seem right that Pirlo has never been bestowed with a Renaissance-inspired moniker himself.
The regista's performances this year have been nothing short of sublime and he has been as influential as he has been consistent. Pirlo missed just one game in Serie A all season and ended with three goals and, more significantly, 13 assists to his name: statistics which only serve to underline the folly of AC Milan's decision to deny him the three-year contract he was seeking to remain at San Siro last summer. If Napoli are to have any hope of triumphing in Rome, they will have to do something that no other side has done this season, and that is shut down Pirlo.
JUVE'S MISFIRING FORWARDS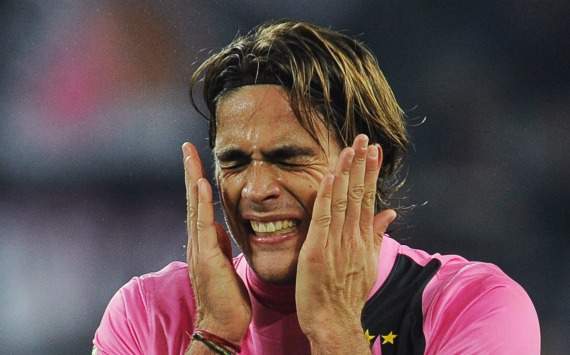 Given Pirlo's penchant for creating openings, it is shocking that Alessandro Matri, Fabio Quagliarella and Marco Borriello have contributed just nine goals between them since the turn of the year. Matri has not netted since February and was on Sunday night left out of Italy's preliminary squad for Euro 2012. Quagliarella and Borriello, meanwhile, have impressed sporadically in recent weeks but their performances have still been well below par. Consequently, all three now face uncertain futures with the Old Lady.
Both Matri and Quagliarella recently signed new contracts with the club but, if recent reports are to be believed, their positions are even less secure than that of Borriello, who is on loan from Roma. As a result, Matri, Quagliarella and Borriello will all be desperate to not only start at the Stadio Olimpico, but also prove to coach Antonio Conte that they are worth holding onto for next season's assault on the Champions League.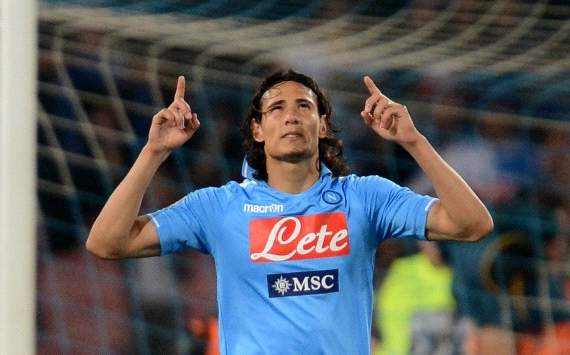 Of course, irrespective of what happens in Rome, Juventus will move heaven and earth this summer to land the genuine world-class striker they are so sorely missing. They have been linked with both Robin van Persie and Gonzalo Higuain, but it is believed that Edinson Cavani remains their primary transfer target. The Uruguay international is arguably the most lethal marksman in Serie A and Napoli would be loathe to allow him to leave this summer, particularly with Ezequiel Lavezzi seemingly edging towards an exit.
However, as Cavani underlined this week by revealing that he will represent Uruguay at this summer's Olympics whether Napoli like it or not, the 25-year-old striker will clearly do whatever it takes to get what he wants and the fact is that Juve can offer him a second consecutive season of Champions League football; his current employers cannot. It will therefore be fascinating to watch his body language before, during and after the game to see if it is possible to detect any indication that Cavani's commitment to the Napoli cause is wavering.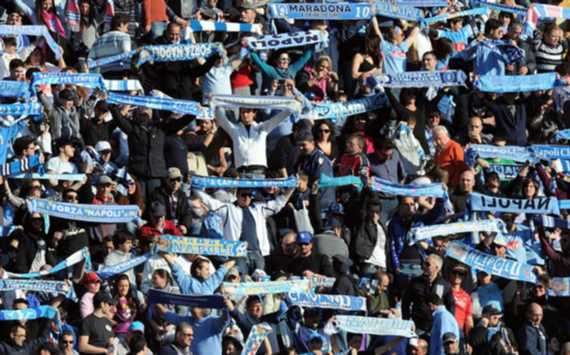 Of course, no player is bigger than the club and Napoli's current concern should not be keeping Cavani or Lavezzi; it should be ending their wait 22-year wait for a major trophy. Qualification for last season's Champions League was a fantastic achievement for a club who five years previously had been lining out against the likes of Juve Stabia in Serie C1.
However, no matter what American investors, Russian oligarchs or Arab businessmen might think, the Champions League is not the be all and end all; silverware still counts for something. Indeed, just try telling the 32,000 Napoli fans set to descend upon the Italian capital on Sunday evening otherwise!