EXCLUSIVE
By Salvatore Landolina & Kris Voakes
Inter Milan have approached the advisers of Andre Villas-Boas in a bid to gazump Roma and tie up a deal to bring the Portuguese coach to San Siro this summer, Goal.com can reveal.
Villas-Boas, who was sacked by Chelsea on Sunday following a run of results which have left the London giants playing catch-up in the race for Champions League football next season, is seen by Inter president Massimo Moratti as the sole target to replace current head coach Claudio Ranieri, who is set to pay the price for the Nerazzurri's hugely disappointing 2011-12 campaign.
As revealed by Goal.com on Monday, Villas-Boas had a secret meeting in London with Roma general manager Franco Baldini last month to discuss him taking over at the club next season.
But since his departure from Stamford Bridge on Sunday, Inter have moved quickly to ensure that they tie up a deal for the young Portuguese, with an Inter source close to the negotiations telling Goal.com that "dialogue is already in place with Villas-Boas' camp" over the 34-year-old taking over the managerial reigns at San Siro in June.
Discussions over a two-year deal worth €3 million (£2.5m) a year have begun, with Moratti having given the green light for negotiations with the coach who has made it clear in the past that he would love to take charge of such a prestigious club as Inter.
The president now considers the Portuguese as the club's sole target after privately conceding that Barcelona head coach Pep Guardiola is a "mission impossible" despite his long-time admiration of the Spaniard. Former England boss Fabio Capello, who has previously refused to rule out a switch to San Siro, is also said to be "100 per cent not an option".
KEY POINTS OF PROPOSED DEAL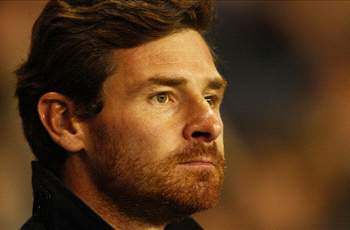 Two-year contract for AVB



€3 (£2.5m) million per year salary
No plans to appoint AVB before June



Ranieri to be replaced by Stramaccioni if Inter lose to Marseille
Only Champions League win will result in U-turn on Ranieri sack decision
France boss Laurent Blanc has also been linked with a move to San Siro recently, but while Moratti considers him a fall-back option, it has been made clear by the president that Villas-Boas is now his first and only target.
The Portuguese was also considered last summer before Inter eventually appointed Gian Piero Gasperini as coach, with Moratti reported to have been scared off by Villas-Boas's exorbitant €15m (£12.5m) release clause at Porto.
And it is believed that the length of the contract being offered to Villas-Boas, who has already worked at San Siro previously when Jose Mourinho was in charge of the club, is a result of Moratti having been left to pay hefty pay-offs to a succession of sacked former coaches.
While Ranieri has a deal that runs until the end of the 2012-13 season, our source has confirmed that only a surprise Champions League triumph would save him now.
Moratti has already made up his mind that Ranieri will not last beyond the end of the current campaign, and he was ready to pull the trigger at half-time of their Serie A match against Catania on Sunday night with Inter trailing 2-0.
While the Nerazzurri recovered to draw 2-2, the Italian coach remains on a very short leash, and defeat at home to Marseille in the Champions League round-of-16 clash next Tuesday night will result in the 'Tinkerman' being dismissed, with Primavera team coach Andrea Stramaccioni already being lined up to step in for the remainder of the season.
Victory over the French side, who lead 1-0 from last month's first leg, would be nothing more than a stay of execution for the former Juventus and Roma coach, with even a third-place finish and qualification for next season's Champions League considered insufficient to change the club's plan to make a fifth coaching change in two years.
Ranieri insisted at the weekend that his mind is on the job of getting Inter back on their feet, despite the constant speculation over his future.
"My position? The important thing is Inter, I try to do the best for the team," Ranieri told Sky Sport Italia after the Catania draw. "I have a two-year contract [of which 15 months remains] and I hope to stay. I think about working and doing the best I can. This is not a simple case, but I believe."
However, Villas-Boas is seen as a more viable long-term option, and with his dismissal from Chelsea now freeing him up. He also remains highly thought of at Appiano Gentile, with several Nerazzurri players having sent consolatory text messages to him following his dismissal at the weekend, and he could soon find himself working with them at San Siro once more.