Pep Guardiola
says he will have no problem preparing for life at
Manchester City
while continuing to coach
Bayern Munich
- because he can "multitask like a woman."
The Bayern head coach will take over at the Etihad Stadium this summer, it was announced by the Premier League club on February 1.
It has been suggested in the German media that the announcement could disrupt the second half of Bayern's season, but Guardiola insists he has a "big talent" for multitasking.
"I am like a woman, I can multitask, I can control both situations, I can think about both situations," he told reporters. "It's not a problem, I have a big talent for this."
---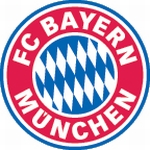 READ MORE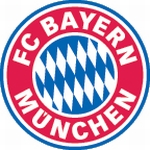 |
'Lewandowski should not join Madrid or Barca'
---
When asked if it would be harder to focus now that the move to City had been made public, Guardiola replied: "Why would it [be]?"
Guardiola also called for an end to questions regarding his decision to move to City at the end of the season.
He said: "I've already told you why I'm going to England, you've got to trust me. I can't come here every day and talk about it."
The Spaniard also admitted the move has been long in the making, as he revealed that discussions started close to a year ago.
"I held talks with the club for the first time in May or June," he said. "I will say more about it when I'm in Manchester."