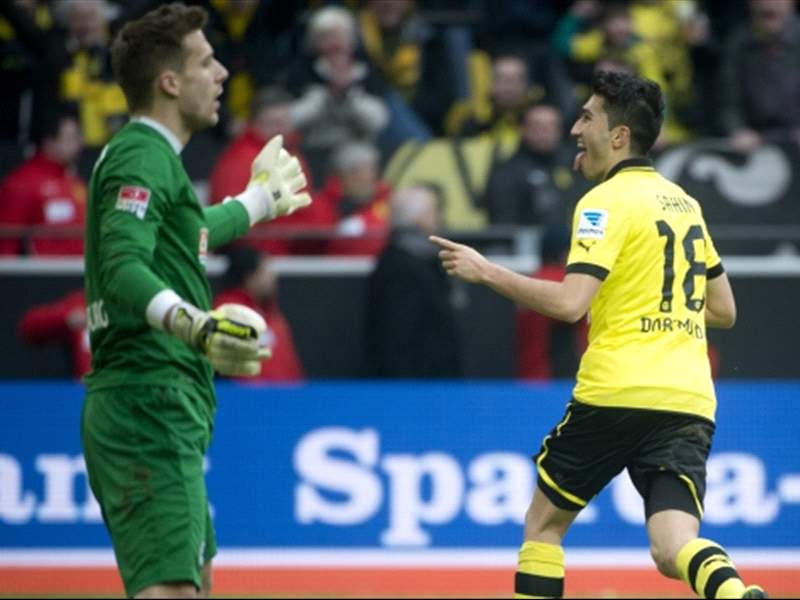 Nuri Sahin
has expressed his gratitude towards
Borussia Dortmund
and
Jurgen Klopp
after he delivered a high-quality performance in Saturday's 5-1 win over
Freiburg
.
Prior to the game the Turkey international, on loan from Real Madrid for his second spell at the club, had failed to score and only started once in seven appearances since returning to Dortmund in January.
However, Sahin scored twice and set up one in a performance that banished some of the recent criticism he has received.
"I owed this to the club," the 24-year-old told
Sky
after the game.
"It was important for me for the penny to drop sooner or later and the coach always said it was just a matter of time. I had a good feeling. I knew I had to play well today because my son was in the stadium. It had to be a special game and I, or we, managed it."
Sahin, who scored 17 times in 153 games for the Borussians in his first stint at the club, was also quick to praise the support he has received from Jurgen Klopp and others connected to BVB.
"I played a few bad passes, but that's part of my game and you can get away with that with this coach," he continued.
"That does you good. It's not only the coach, though. The whole club is standing behind me in the same way the coach is, and you only get that here. I owed something to them, and I owe them something still, but I think I contributed to us winning this game."
The 5-1 win allowed Borussia Dortmund to tighten their grip on second place, moving to 49 points from 26 games, and now four ahead of Bayer Leverkusen.