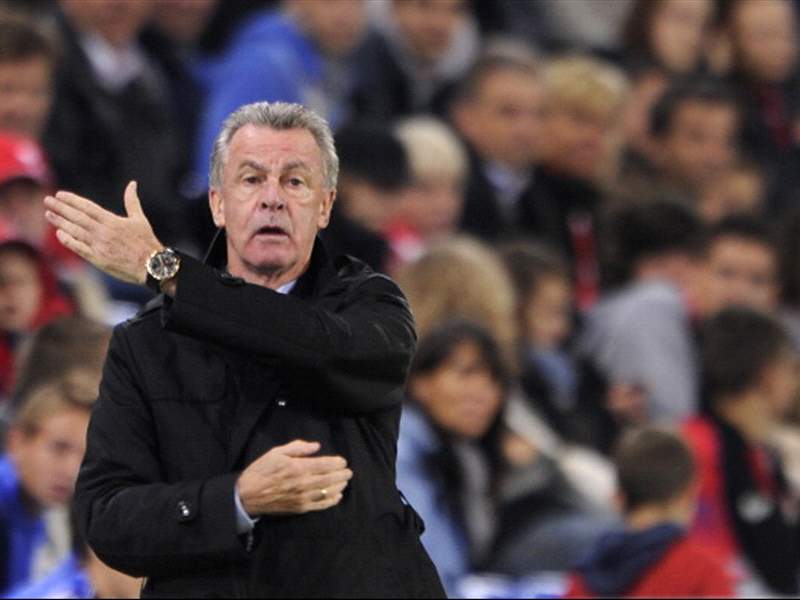 Ottmar Hitzfeld believes that a potential pairing of Jupp Heynckes and Pep Guardiola will not benefit Bayern Munich.
Guardiola has been out of work since leaving Barcelona at the end of last season, and reports have linked him to several high-profile jobs including a role at the Bundesliga side.
However, the former Bavarian coach believes that Guardiola working at the club in any capacity is unfeasible as long as Heynckes is still in charge.
"Someone who has worked as a head coach, he is used to being No. 1, used to having the last word," he told reporters.
"Even with a sporting director, it is difficult: how can he [the coach] still exert influence? Where does the responsibility lie and where does it end?
"Bayern also still have a influential [sporting director] in Matthias Sammer. In my opinion, that does not work."
The current Switzerland boss also advised the German giants to agree a new deal with Heynckes to extend his stay at the Allianz Arena.
He added: "To date, all parties have acted skilfully, but in the New Year they must not wait too long with the decision [on a new contract] as it could bring unrest from inside the team."