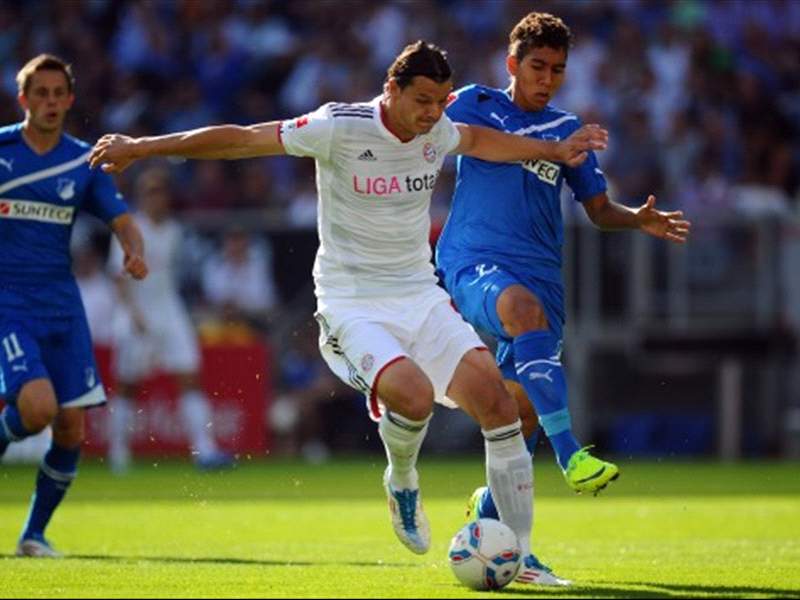 No player managed to score in
Bayern Munich's
0-0 Bundesliga draw with
Hoffenheim
at the Rhein-Neckar-Arena on Saturday, but among the capacity 30,150 crowd, there was one highlight.
Within 16 minutes of the opening kick-off, a couple watching from the Bayern section were photographed having sex in the stands.
"I thought it did not look right," a reader-reporter told
Bild
. "They had absolutely no inhibitions. Both pulled their pants down and went at it.
"The people around them apparently were not disturbed."
It did not take long, however, for arena staff to intervene.
"The ushers noticed the commotion and urged the two to stop immediately."
The couple co-operated at first but resumed their exhibition at the half-time interval and were ejected from the stadium under threat of arrest for public indecency.