COMMENT
By Clark Whitney
Less than six months ago,
Louis van Gaal
was the man who could do no wrong. Two days after his team lost at home to
Mainz
, the Dutch tactician put his international aspirations on the back burner as he signed a one-year contract extension to 2012. The timing of the extension was widely criticised, but
Bayern Munich
chairman Karl-Heinz Rummenigge insisted that it was "a good sign for the public that, even after the defeat to Mainz, [Bayern] would like to extend the coach's stay".
At the time, one loss was acceptable. However, coming after months of disputes between coach and management, three defeats in a week would prove to be too much. After his team committed mutiny a la France in a pathetic performance against Hannover last weekend, the writing was on the wall: Van Gaal had to go.
It may never be known exactly what was said in a number of meetings conducted between Saturday's loss to Hannover and Bayern's official statement on Monday, but it is clear that Rummenigge, Uli Hoeness & Co did everything possible to remove Van Gaal immediately, only to be faced with the harsh reality that they had no choice but to keep the former Barcelona coach until the end of the season. There just weren't any candidates who fit the bill of being available, qualified, and on good terms with the management. Instead, they opted to proceed with a lame duck as coach.
Even in the summer, finding a qualified replacement for Van Gaal will be no easy task. For all his many faults, the Dutchman is a master tactician, and though it would prove to be his downfall, his unwavering self-confidence also paid tremendous dividends. It was he who transformed Bastian Schweinsteiger from a mediocre winger to a world class holding midfielder. It was he who saw a talent in Thomas Mueller and who cultivated the youngster into an internationally recognised star. Others might have loaned the youngster out to Dortmund, perhaps, only for him never to be seen again at Bayern.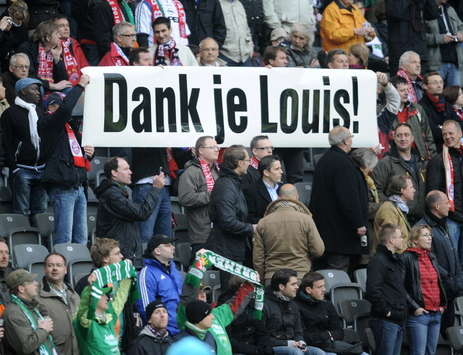 Right man for the job | Van Gaal was a hero just a year ago
The official statement on the Bayern website read that Van Gaal's contract was terminated due to "a difference of opinion regarding the strategic direction of the club", but exactly what direction the board wants is still a mystery. For years Bayern were confused and without a sense of identity; not long ago, they brought Buddha statues to their training grounds, only to remove them within weeks. Van Gaal came in the summer of 2009 with a clear concept, and by the end of his first season, he had exceeded all expectations. Within months of his appointment as coach, he transformed Bayern from a side that was beaten 4-0 by Barcelona into a team that, for the first time in nearly a decade, was 90 minutes away from being crowned European champions.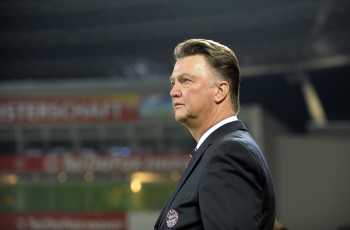 "There just weren't any candidates who fit the bill of being available, qualified, and on good terms with the management. Instead, they opted to proceed with a lame duck as coach"
And then Van Gaal proceeded to lay ruin to much of what he did right. His insistence against new signings after the World Cup, his inexplicable desire to use players out of their natural positions, and most of all, his alienation of nearly every single player and board member ultimately cost Van Gaal his job. He lost the ability to get the best out of his team on a weekly basis, a reality that has Bayern on the verge of failing to qualify for the Champions League.
And yet, when the players' motivation has come from within, Van Gaal has led his side only to success this year. In the limelight of the Champions League, the Dutchman's true value has been realised: Bayern have won six of their seven Champions League matches. In the round of 16 first leg against Inter, the tactician, Van Gaal, far and away trumped the motivator, Leonardo. Their domestic form may not be level with Inter, but in terms of class on their day, Van Gaal has put Bayern on a level among Europe's very best. It will be no easy task to find a coach that can get the same quality from Bayern's squad.
For now, a leaky Bayern ship sails on with a skipper who may as well be a ghost at the club. Under almost any other circumstances, it would be foolish to keep a coach without incentive. However, Bayern fans can rest assured: fuelled by his massively inflated ego, Van Gaal's final mission will be to deliver what will be taken as a parting shot and a gift, the Champions League title.
Bayern Munich to win the Champions League @ 11/1 (William Hill)