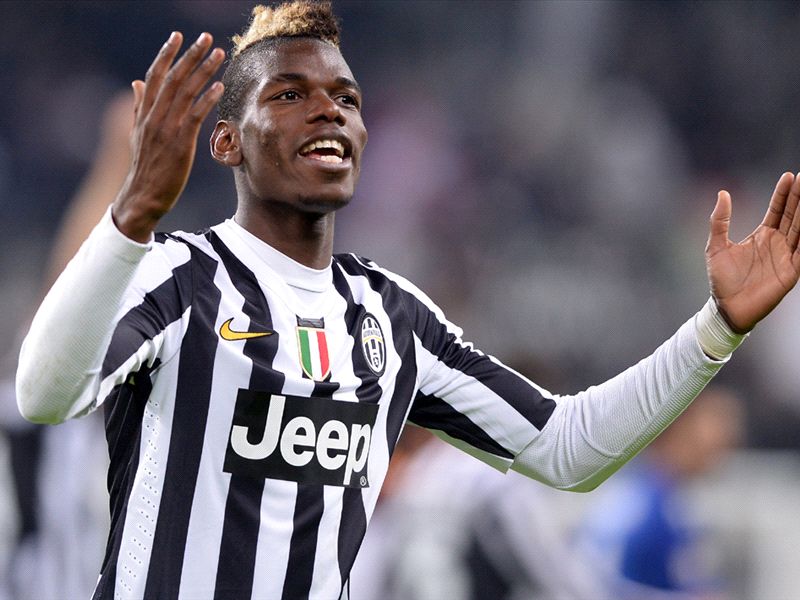 SPECIAL REPORT
By Robin Bairner & Simone Rovera
There will be no indecent offers or enormous changes in the Paris Saint-Germain squad this January.
If something does happen in the French capital this month, it will be in midfield. Any potential arrival will not be a replacement, but a starter who can play with Thiago Motta and Marco Verratti, most notably in the Champions League. The two Italians are now untouchable (more so than Blaise Matuidi) in an area of the field that Laurent Blanc would increasingly like to resemble Barcelona.
For the Parc des Princes club, their dream is named Paul Pogba. This is nothing new. The director general of Juventus, Beppe Marotta, responded to PSG president Nasser Al-Khelaifi before last weekend's match with Roma: "There is nothing planned in the short term. The relationship with him and his representatives is excellent and I don't believe there will be any issues."
The
Bianconeri
are aiming to extend Pogba's contract, which expires in 2016, with a pay increase, to avoid an offer from PSG turning his head, or that of agent Mino Raiola, who is always ready to raise the stakes when one of his players is targeted by a big club.
The leaders of the Old Lady are ready to increase the salary of the player to €3 million net per year, with significant bonuses for victories in Serie A and the Champions League.
Will it be enough? Maybe not. Paris currently can make a large offer, though perhaps not the €7m that the Italian press speak of, due to fears of upsetting the balance of the locker room – Pogba is only 20 and cannot just appear having been handed the fourth-largest salary at the club.
He is a prodigy but he has only played two seasons at the top level, winning one Scudetto – the second is on its way - with Juve. He has only played 14 Champions League matches and seven with the France team.
In fact, he has more or less the same experience as Verratti, who is Italy's biggest hope and has only four international caps. After his first contract extension, he was awarded only €2m per season.
Can PSG risk presenting a similar player with three times his salary? In this case, Donato Di Campli, the agent of the young Italian, would not be content to sit on his hands, and this could trigger a domino effect with several players looking for new deals.
To avoid exactly this situation, the Parisian leaders took three of four months to negotiate the extension of Thiago Motta, and are still in talks with the agents of Alex, Salvatore Sirigu and others.
One rumour that is circulating around Paris persistently since the summer is a move for Newcastle's Yohan Cabaye. This has been at the emphasis of others, most notably the French press. In the capital, it is only Blanc and the PSG board, who dictate transfer strategy, and there is no one who believes that the international midfielder would not increase the technical level of the midfield. In short, Cabaye would be a good substitute, but not a key element for the future. In addition, Newcastle's asking price of €20m has taken the player away from being a priority for PSG.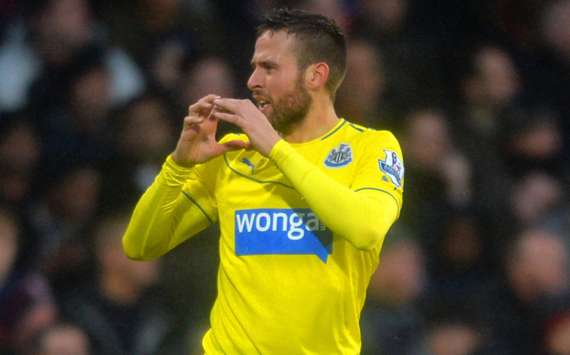 Not so keen on Cabaye |
Appreciated, but not a major target for PSG
Miralem Pjanic is now the preferred option to arrive in January. He is 23 years old and already has seven seasons in top leagues between Ligue 1 and Serie A, as well as 23 appearances in the Champions League with Olympique Lyonnais and nearly 50 caps with Bosnia.
Roma are currently strengthening their midfield with the arrival of Radja Nainggolan (€3m for the loan, and potentially up to €15m for his full rights), Leandro Paredes (loan and an option to buy for €4.5m) and they are dreaming of Juan Iturbe, the Hellas Verona ace, who could leave for €15m.
It is easy to think that the sale of Pjanic could fund these transfers, but will the deal take place in January or June?
Pjanic is admired by Blanc and Parisian leaders. Even Al-Khelaifi admitted that he considers him a great player. The established team leaders would also consider him a top-level recruit, with his experience in Serie A working in his favour. In addition, those players who have arrived from Italy in the last two seasons are now the most important players on and off the field.
His situation is not so different to Pogba's: his contract in Rome lasts until 2015, while the Giallorossi's sporting director Walter Sabatini is ready to match the player's requested wage of €3m per year in order to entice him to stay. An exchange with Javier Pastore has been muted, but though the Argentine's wage could be matched by Roma, negotiating a deal in 20 days will be problematic.
On paper, this exchange remains a solution that would not displease PSG or Roma, where Sabatini, the former sporting director of Palermo who brought the Argentine to Europe, officiates. The link between the two has never been broken, as Pastore explained to the Italian press a few weeks ago. That said, 'El Flaco' has no intention of leaving Paris this winter, even to rejoin his former master in Italy.
If for Pjanic, as for Pogba, the simplest solution is to wait until June, Verratti's muscle problem shows that, aside from rookie Adrien Rabiot, there is no high-level replacement in the middle of the field.
| | | |
| --- | --- | --- |
| | Miralem Pjanic is now the preferred option to arrive in January | |
However, PSG do not want to buy players who do not fit 110 per cent into the framework of the club. Blanc has repeated this several times recently. When he was still in Doha, he announced to
beIN Sport
that he is happy with his squad, but if an injury should occur, he would need more in midfield. He repeated this on Wednesday after the Coupe de France win over Brest.
Asked about the need for a replacement on the right of his defence after an injury to Christophe Jallet, Blanc said that at this moment he is happy to have seven players for four positions, but conversely the alternatives in the midfield were limited.
PSG's strategy is clear: there will be no arrivals to increase the number of substitutes available to Laurent Blanc, and that goes for the midfield as much as the right-back role. If there is a replacement, he will be a very good player and will start. The absence of Jallet, a replacement who alternates good games with more discreet ones, has offered PSG the chance for reflection with regards to buying in this area.
According to several good sources, it is not easy to find a high-level right-back in this January window. It is not practical to sign a full-back by default to offer back-up to Gregory van der Wiel and then have three players for the same position when Jallet returns. Abundance of quality is not harmful, it is generally said, except that this proverb does not apply to PSG, who seek excellence and quality, rather than quantity.
Marquinhos played some strong games at right-back when he was with Roma, and he took up the post during the last 20 minutes of the friendly match against Real Madrid on January 2. And as he is third in the hierarchy of centre-back, behind Alex and, of course, Thiago Silva, he may seize his chance at this position in the coming weeks. Unless something better arrives ...