---

COMMENT
---
Paris Saint-Germain's stellar Ligue 1 season was capped, quite fittingly, with a trip to Champagne, where they defeated Troyes 9-0 to secure the title.
A club record league victory wrapped up the a fourth-successive crown for Laurent Blanc's side, who have negotiated the entire campaign essentially unchecked, the most dominant side in the history of Le Championnat.
It was a success that provided a neat summation of their campaign, with Zlatan Ibrahimovic to the fore as he grabbed four goals, including an 11-minute hat-trick, on a thoroughly one-sided afternoon. Edinson Cavani scored twice, and Adrien Rabiot and Javier Pastore were
The season started with a sense of inevitability that PSG would reclaim their crown for a fourth successive campaign, yet no-one would have been bold enough to suggest it would already be secured by mid-March.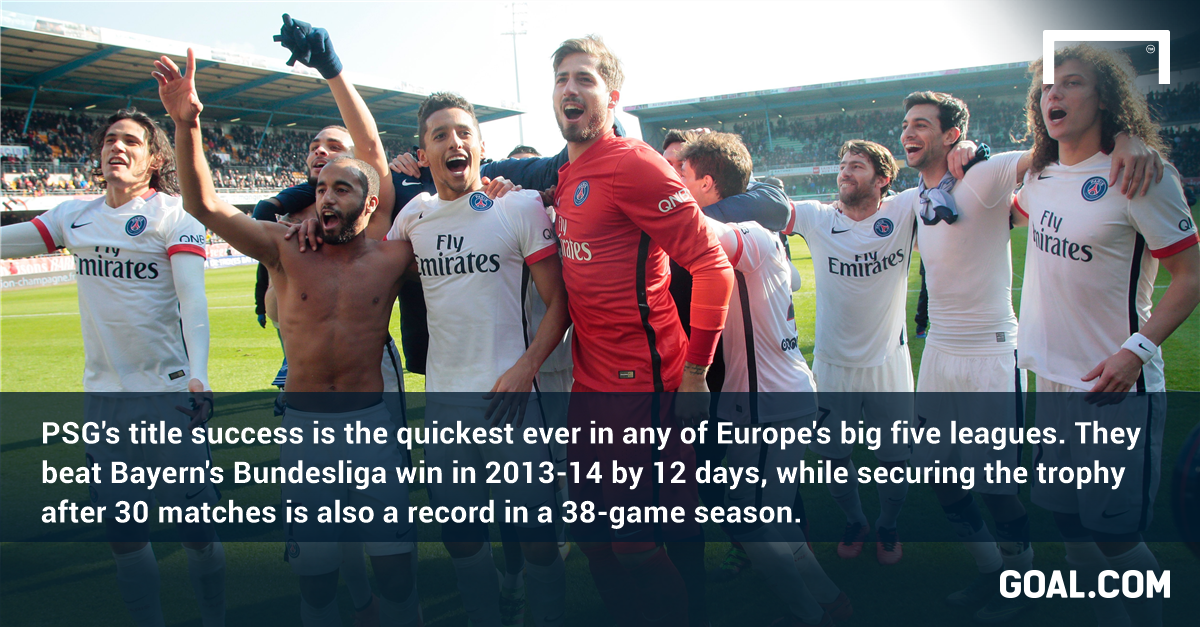 That it has been achieved at this unprecedentedly early stage owes much to the planning of the backroom staff, who wanted to avoid the anxiety of having to fend off other sides in the pursuit of domestic glory while chasing the long-term target of a Champions League win.
For this reason, Laurent Blanc pinpointed the start of the season as being vital to his side. Last term it took PSG until March 20 to go top of the league, fast forward a year and the title is theirs a week earlier.
This has truly been the most dominant of campaigns. Blanc's men have never been off the top of the standings since beating Gazelec Ajaccio 2-0 at home in week two, while hiccups have been virtually non-existent. From 30 matches, the capital side have won 24 times, drawn five and lost only one, they have scored 68 times and conceded only 15 – the numbers are formidable.
While Blanc's men posted a new record unbeaten run in the top flight of 36 matches and are likely to better their record of 27 wins in a single season, they have fallen short on one crucial count that would have made them indisputably the greatest team to grace Ligue 1.
For a long period is seemed that they had every chance of joining an elite list of clubs that have negotiated an entire campaign undefeated. It has never been achieved in France before, but Nantes started with 32 unbeaten matches in 1994-95 before finally coming unstuck – a superior record to this PSG, who stumbled at 28.
Meanwhile, both Arsenal and Juventus have achieved the feat in the Premier League and Serie A respectively since 2000, food for thought for those who might belittle the achievements of Blanc's men this term.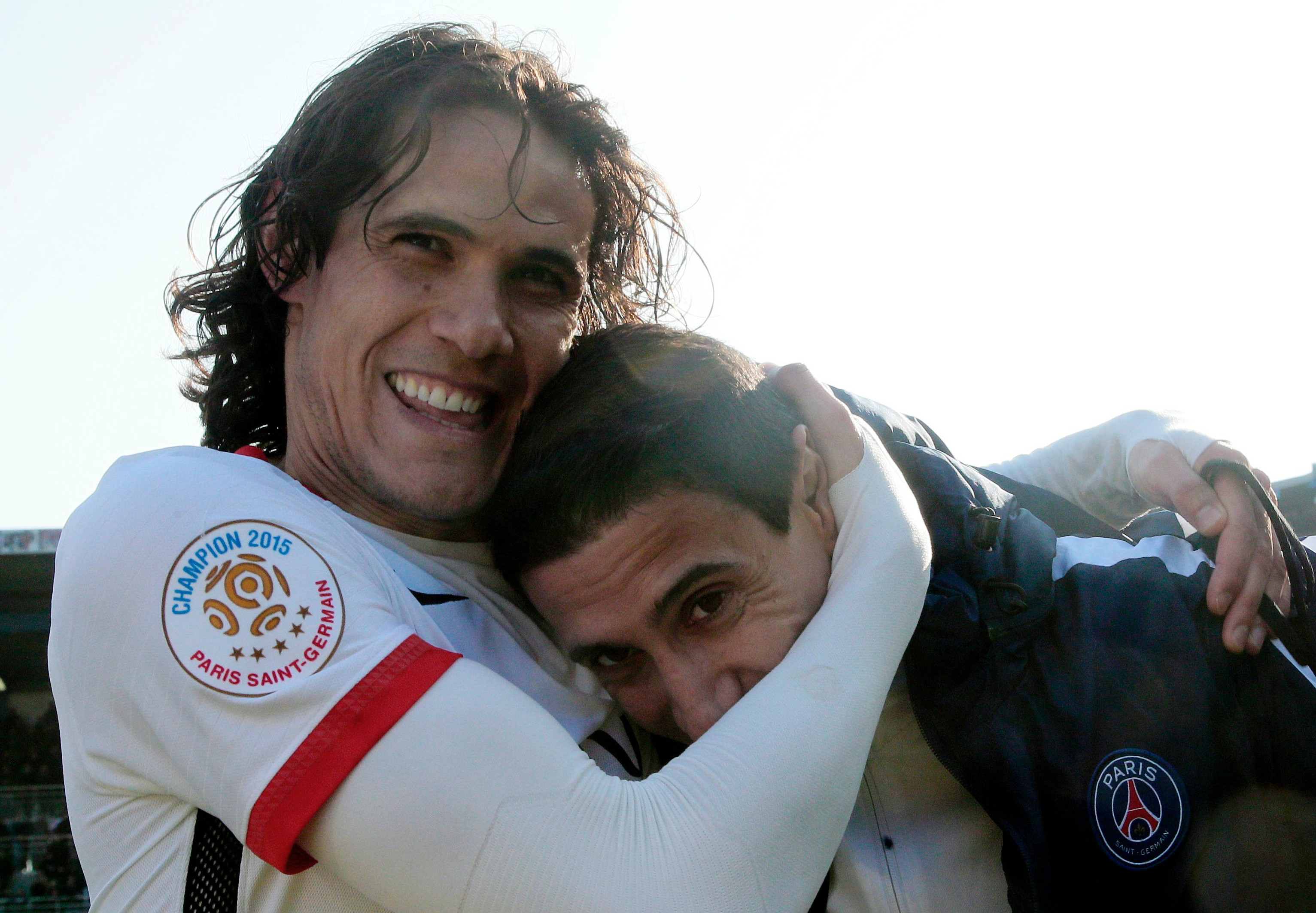 But of course, when one side is so dominant in the league, questions must be raised over their opponents. PSG have been excellent this season, but they have only claimed the title at this early stage due to the ineptitude of their rivals.
"Our opponents did not do what was needed," Blanc told the media - and he is right. Too many sides gave the Parisians too much respect, but the likes of Lyon and Saint-Etienne showed that when pressed, even PSG's great players could be drawn into technical mistakes. Chelsea used a similar ploy in the Champions League, and though it was ultimately unsuccessful, there is no doubt Blanc's side were pushed.
Marseille, their greatest rivals, had their bones picked to an almost skeletal state last summer due to the incompetent running of those at the helm of the club, but there has been little excuse for the inconsistent performances of Monaco and OL this term. Both flopped horribly in Europe, and while the likelihood is that they will occupy second and third come the end of May, neither will look back with any pride on this campaign.
After 30 matches last term, all three of the aforementioned sides boasted more points than the 52 second-placed Monaco currently do. Their standards have not been met.
PSG, though, are only responsible for themselves. Blanc's side have strengthened upon the side that recorded a historic first domestic treble last season, with the addition of Angel Di Maria offering additional firepower. Moreover, the coach has shown more of a willingness to rotate and thereby introduce youth to his side. They might not always have been spectacular, but they have more depth and experience than ever before.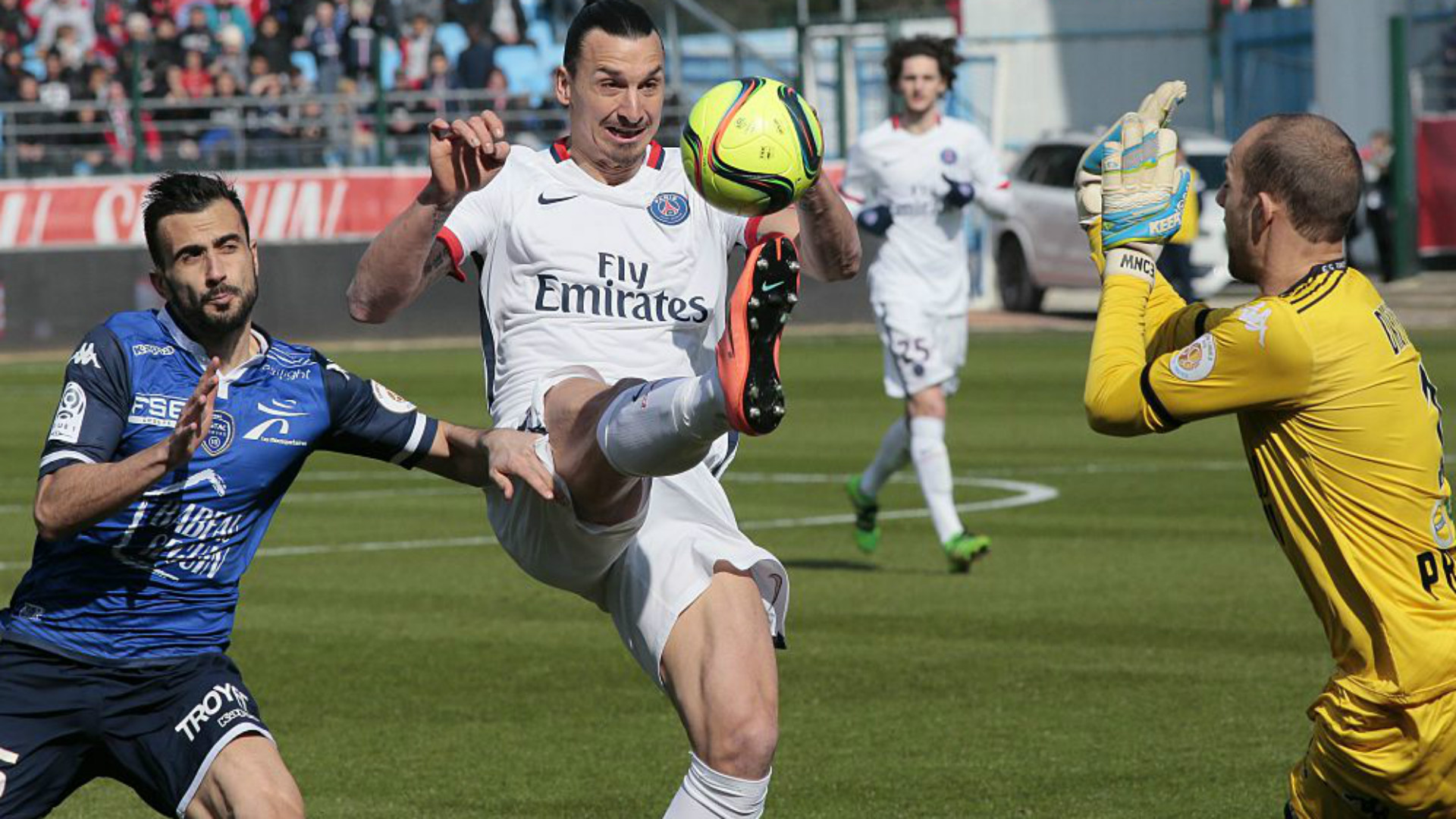 Ibrahimovic has answered critics who suggested the 34-year-old might be slowing down by threatening his best-ever mark of 30 league goals in a single campaign, while Lucas Moura has been more consistent and efficient than before. The midfield is one of Europe's best, while the defence has been effective. Even goalkeeper Kevin Trapp has produced some big moments, although these have been somewhat undermined by a handful of basic mistakes.
Ligue 1, however, is not where PSG measure themselves. Rather, they look to the Champions League, where they have reached a fourth successive quarter-final. Three times before they have fallen at that hurdle but simply overcoming it will not satisfy the club's management, neither will matching the achievement of the outfit between 1994-98, when no team in Europe could boast a greater coefficient. Their aspiration is to finally match OM and become just the second French side to win the competition.
Unlike last season, when PSG's European ambition was hampered by the dogged challenge of Lyon, Monaco and Marseille in Ligue 1, they can now afford to channel all their energy towards the ultimate goal.
The champagne may no longer be on ice, but the Parc des Princes side cannot celebrate too fervently.
Are they the most dominant French side ever? Yes, but the greatest? Not yet.