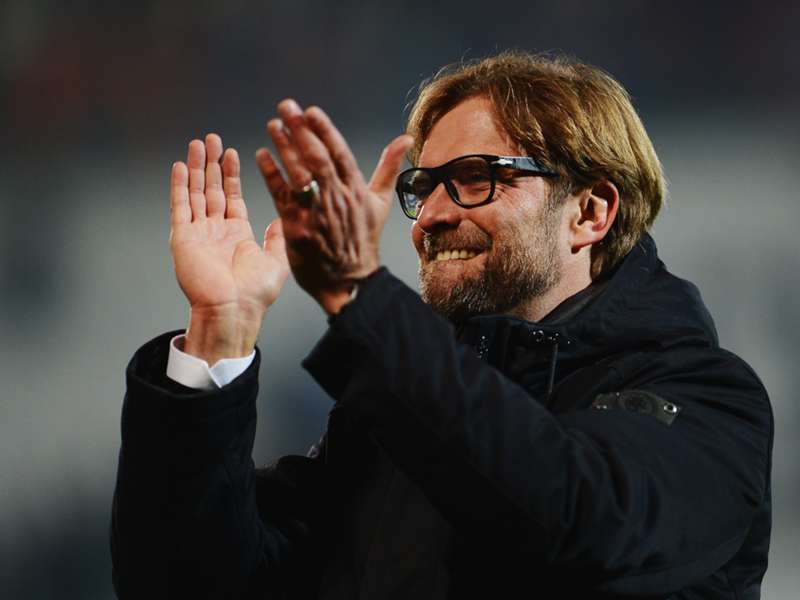 Jurgen Klopp
believes
Zlatan Ibrahimovic
is an extraordinary talent but admits
Borussia Dortmund
have no chance of signing the
Paris Saint-Germain
striker.
The Dortmund coach was speaking just days after their meeting at the Ballon d'Or event when the Sweden international jokingly asked Klopp when he planned to sign him.
While the BVB boss admits that Ibrahimovic - winner of the Ferenc Puskas award for his outstanding goal against England - is an incredible talent, he says there is no chance of bringing him to Signal Iduna Park.
"I like it, I love his antics, he is an extraordinary player. However, there is no option of recruiting a player of that level," Klopp told
DPA
during the club's winter break in La Manga.
"He told me that I should let everyone at Dortmund know that he enjoys watching us play football.
"There were years in which he probably did not even know there was a football club in Dortmund. Now he knows and likes us - that says it all."
Klopp also spoke about rivals Bayern Munich, who are in firmly in control of the Bundesliga at the midway point of the 2013-14 season.
The Bavarians are seven points clear of second-placed Bayer Leverkusen and 12 points clear of Klopp's side in fourth having just secured BVB's striker Robert Lewandowski, who will join the club at the end of the season.
"In one game we can beat them, but Bayern have all sorts of weapons and can respond to whatever happens in football," Klopp continued.
"They are a team that have the kind of depth on the bench that all of their competitors on the planet would like to have.
"That makes fighting them very difficult for teams playing with them in the same league.
"For teams who face them only once or twice that is irrelevant, but we have to measure ourselves against them all the time. It is a competition that you cannot win in the long-term."