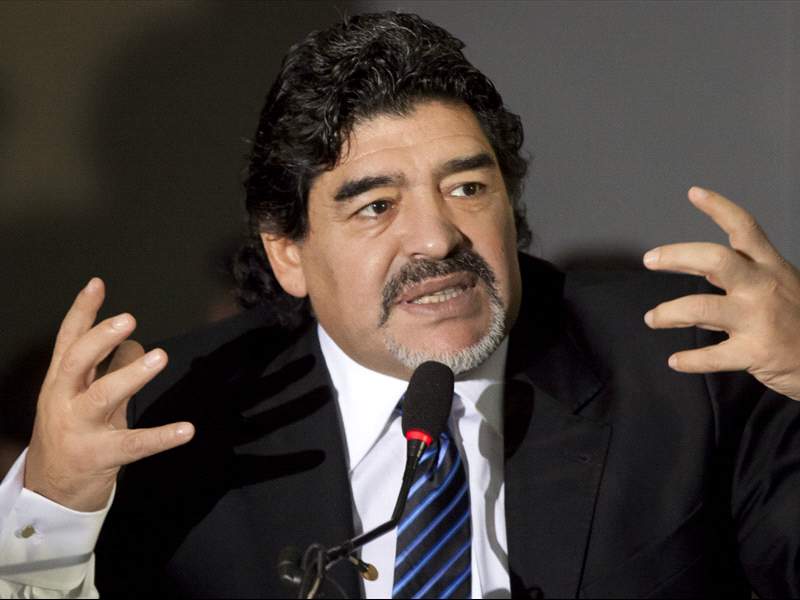 Diego Maradona wants to become the new Montpellier coach when Rene Girard's contract runs out at the end of the season, his agent has revealed.
Girard won Ligue 1 with Montpellier last season, their first top-flight league title, but this season the club have struggled on all fronts and find themselves in sixth place - 10 points behind league-leaders Paris Saint-Germain.
"This morning Maradona told us that he was ready to negotiate an eventual deal with Montpellier at the behest of the club," Haijoub Youssef, Maradona's representative in France, told RMC Sport.

"We are going to indicate to the club by fax this afternoon that it's okay to enter talks. Just as PSG have Beckham, why can't Montpellier have a trainer of such calibre and such a great image?""
Montpellier owner Louis Niccolin backed Maradona on his Twitter account, saying: "I would like to have Maradona on the bench, just to annoy PSG."
The former Argentina international led his country at World Cup 2010 where they went out at the quarter-final stage to Germany.

At club level, the legendary footballing figure coached Al Wasl from the United Arab Emirates for 14 months but has remained unemployed since his departure in 2012.