Olympique Marseille
forward
Andre Ayew
has been dropped from
Ghana's
2013 Africa Cup of Nations squad due to his "inability to join the Black Stars squad by Monday morning."
According to a statement from coach Kwesi Appiah, the left-footed player was scheduled to arrive in Ghana's camp in Abu Dhabi this morning for the team doctors to assess the extent of his injury and fitness for the tournament.
"I have decided to work only with the players currently in camp," coach Appiah pointed out.
"All the players were given the deadline of Saturday to report to camp in Abu Dhabi unfortunately Andre did not turn up despite being released by his club and air tickets provided by the Ghana Football Association (GFA) for him to travel from France to beat the deadline.
"As he did not turn up by Saturday night, I ordered for him to be contacted over his absence, but he said he could not depart from France because he was seeing his doctors."
The uncertainty over Ayew's fitness started when the GFA received a letter from the French Ligue 1 outfit saying that he suffered a hamstring injury, so could not meet the GFA deadline of Saturday January 5, 2013 for reporting to camp in Abu Dhabi, UAE.
The club wrote back to the GFA confirming it had released the player to join the Black Stars at its camp in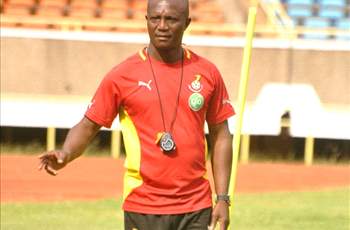 Abu Dhabi on Saturday January 5, 2013.
Appiah added: "Unfortunately, Andre failed to report to camp and indicated that owing to the treatment he was receiving from his doctor, he would report to camp on Wednesday January 9, 2013.
"He was further advised to endeavour to report to the camp by latest Monday January 7, 2013 because Wednesday January 9, 2013 was the deadline for submission of the list of 23 players to [Confederation of African football], Caf."
"As Andre plans to arrive on Tuesday, it means he would be unable to join any of my six training sessions before Caf's Wednesday deadline for the submission of the final squad.
"In line with my vision of taking only fit players for the Africa Cup of Nations, I have decided that to work only with the players currently in camp," he continued.
"I have personally explained the rationale behind the decision to Andre and I will continue to count on him in future matches if he is fit."