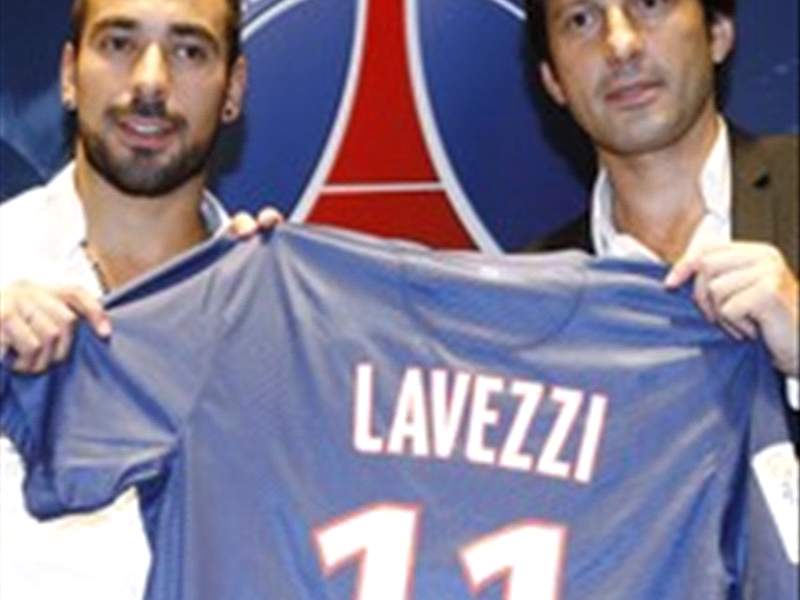 Paris Saint-Germain sporting director Leonardo praised his club's summer transfer campaign, claiming they "did everything" they set out to achieve.

Les Parisiens splashed the cash to sign some of football's biggest stars, including AC Milan's Zlatan Ibrahimovic and Thiago Silva, Napoli's Ezequiel Lavezzi and Sao Paulo's Lucas Moura.

And earlier this month they completed their summer spree with the capture of highly rated Dutch defender Gregory van der Wiel. Leonardo is happy with the club's recruiting.



"Honestly,

in

this transfer window

we did everything we aimed to do

," he told RMC.


"I'm not talking

only

of getting the

five players

we wanted

, but also their

qualities, how they will fit into the team and their individual profiles

.

"

It was a

successful

transfer window

. We took to it studiously and we got the players we wanted."

Having departed with over €150 million (£120m) to build their star-studded squad in addition to offering highly generous salaries, it remains to be seen how France president, Francois Hollande, and his proposal for a 75 per cent tax to be imposed on those earning over €1 million (£800,000) per year will affect PSG and French football clubs, in general.

As reported by Goal.com up to 150 players may be affected by this new tax law, should it be imposed.

Head of the Union of Professional Football Clubs, Jean-Pierre Louvel, fears the possible effects the new tax policy could have on French football.

"We

fear that it might lead to

an exodus of

players.

We

pointed this out to the

Minister of Sports

(Valérie

Fourneyron

). Currently,

only

PSG

could

now be

able to take on

this tax.

For other

clubs, there

is no question

that they cannot pay

," he told RMC.

"Unless the clubs cover the tax themselves, which only PSG are in a position to do, players who have to pay it themselves may leave.

We have provided the possible consequences of this new tax

to

the Minister for we believe were this to happen it would also have a negative affect on the economy, in general."