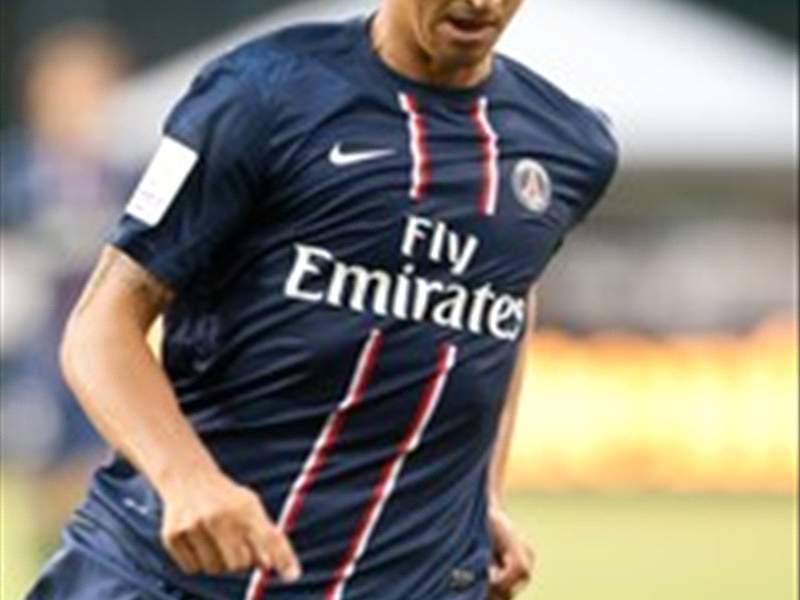 Zlatan Ibrahimovic
was in bullish mood after scoring his first
Paris Saint-Germain
goal on Saturday, claiming that his new side are better than previous employers
AC Milan
.
He took just three minutes to open his account against DC United in Washington and give fans of the French capital club a taste of what is to come following his reported €23 million (£18m) move from San Siro in July.
And when asked by reporters if
les Parisiens
are superior to the
Rossoneri
, his response was simple: "Yes."
When asked to explain his thoughts, a lightning-quick response hinted at the bitterness he reportedly feels towards Milan following the double sale of the Swede and Brazilian defender Thiago Silva, who alone cost PSG €42m.
"Because they [Milan] lost their two best players," he added.
Thiago Silva is on Olympic duty with the
Selecao
, but Ibrahimovic was left to dream big ahead of the new campaign, boosted not least by his famous ego, but also the arrivals of Ezequiel Lavezzi from Napoli and youngster Marco Verratti from Pescara.
"We're aiming for everything," he continued. "We're in the Champions League, we have the two cups in France, so of course a club team has to win everything. We have a top team and we are only missing a winning team."
Coach Carlo Ancelotti, who won 17 titles at San Siro as both player and coach, is yet another former Milan man now plotting glory in Paris, but, unlike his star striker, he refused to be baited into proclaiming one club superior to the other.
"I don't know," he replied when asked the same question. "It's not important to compare ourselves to another team.
"[Milan] play a different style with a different philosophy and a different identity. The objective is to improve the quality of our team."