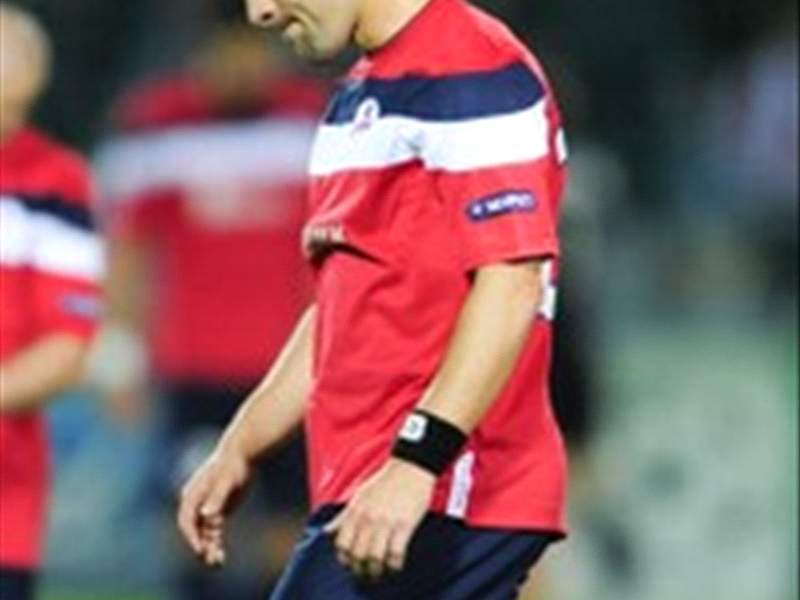 Liverpool
midfielder
Joe Cole
admits he will consider staying at
Lille
once his loan deal there expires next summer.
The 30-year-old joined the Ligue 1 side in August and has enjoyed a good start to life in France having played nine games this term.
Cole admits he is enjoying his new career at Lille and hints he could end up prolonging his stay.
"I am very happy because I had not played for a long time and it is sometimes difficult to find your form," Cole told
France Football
.
"But I'm happy with my fitness. That said, I want to improve. I am not at my best, like when I was at Chelsea.
"For now, I am very happy here, my family is happy.
"Throughout my career I have never negotiated my contract during the season.
"When May comes, we will sit down and discuss. If I'm still happy here, I'll stay."
Asked whether money would influence his decision to stay, Cole preferred to focus on the football.
"I don't think about it; I'm focused on football," added the former West Ham player.
"If my family is happy and I am happy, we will speak in May. Lille must be happy too. We'll see in May."
Lille have struggled in the Champions League this season as they sit bottom of Group B, but Cole hopes for better luck next Tuesday when they play Russian side CSKA Moscow.
"We have not had much luck. I know we have been criticised," said Cole.
"But I trust my team-mates and coach. We can go [to CSKA Moscow] and win. We can get a great victory for the club."
Cole appears to have found his rhythm in France, but picked out differences with English football.
"The big difference in France is that every morning you shake hands with your team-mates and sometimes give them a kiss on the cheek ... We don't do that in England. It's very nice. After, football is football," he said.
"The food is fantastic. I must be careful not to over-eat ... Driving is a bit strange. But I'm very happy, everyone has welcomed me very well."
One of Cole's aims is to rediscover his international side of the game with England, but it's not his main priority.
"I have no contact [with Fabio Capello], but that's normal. Fabio works differently and does not talk much to his players," continued the midfielder.
"I just try to play well. If I am called I will be very happy. I love playing for my country. If not, I will do everything to win trophies for Lille."
David Beckham has long been linked with a move to Paris Saint-Germain, and Cole believes the former Manchester United man has the quality to succeed in France.
"I have not seen much of his play since he moved to America," said Cole.
"He's a fantastic player, technical and has never relied on speed. I think he's still the player he was."
Lille take on Toulouse away from home on Friday in Ligue 1 and they are currently third in the championship race.