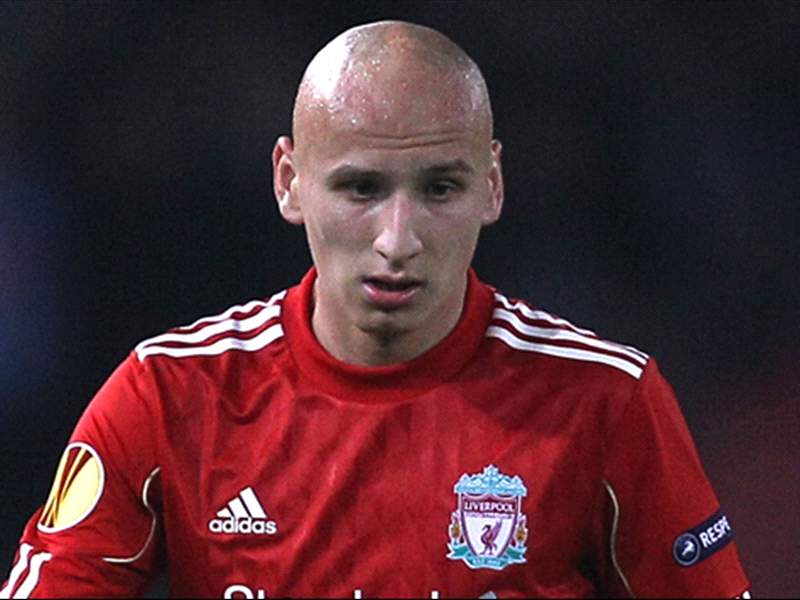 Liverpool midfielder Jonjo Shelvey is set for talks with the Scottish FA upon discovery that the 20-year-old's grandmother is from Edinburgh in Scotland, making Shelvey eligible for selection in the senior Scottish national team.
The Essex-born midfielder previously captained the England under-19 side, as well as making four appearances for the under-21 team.
However, as Shelvey has not played for the England side at senior level, he is still available to play for Scotland should he choose to put himself up for selection - although he has ruled out any involvement with the national team for the near future.
"At the moment, I am concentrating on my club career, but if the time comes that I am not playing for England, then it [representing Scotland] is something I might not turn down.
"I am still young, so I don't have to make a decision yet."
Shelvey also discussed the new Liverpool boss Brendan Rodgers, who replaced Kenny Dalglish in June.
"When Brendan Rodgers first came, he said to me that I would be one of the ones he'd look to go out on loan. I took that in deep and felt I had to show this gaffer I want to stay here.
"I thought I did that in pre-season and it's paid off for me. When we got back from the tour in America, he said to me he wanted me to be a big part of his plans.
"It gives you more confidence when you hear your gaffer ­talking like that. I've been ­patient and plugged away, and now I feel I am getting the benefits."