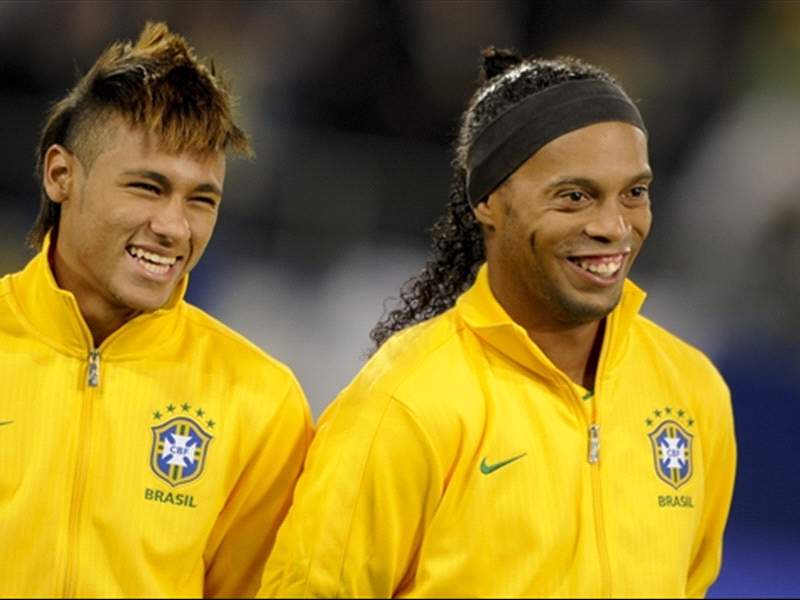 Brazil
striker
Neymar
does not consider
England
a serious contender for the World Cup in 2014.
The Santos striker, who celebrates his 21st birthday today, is set to line-up against the Three Lions at Wembley on Wednesday in a friendly to mark the English Football Association's 150th anniversary.
However, he has dismissed the chances of Roy Hodgson's side, believing they are over-reliant on Manchester United striker Wayne Rooney.
He told the
Daily Mail
: "England are a good team with very good players - but I don't look at them as one of our main rivals for the World Cup.
"They have the players to do well - but do I think they have the same quality as Spain and Argentina? No.
"I think maybe they rely on Wayne Rooney.
"At Brazil we have many players who can win the game. The same with Argentina if Messi is not having a great game they still have Aguero and Tevez with Spain if Iniesta is having a bad game they have Xavi and Villa.
"Once you look past Rooney you don't see an obvious player who can win them a game."
The 21-year-old was also full of praise for his international manager, Luis Felipe Scolari, who he believes is already having a positive effect on the
Selecao
following his appointment in November, while also adding his endorsement to the decision to reinstate Ronaldinho to the squad.
He said: "The players love having Scolari as coach. We all respect him - but it works two ways. He is the sort of man that if you show him respect he will show you respect.
"We are all so happy to be playing under him. Already he is coming up with new ideas about how we can improve. He is very clear that only winning the World Cup will do next year.
"I think he made exactly the right decision to being Ronaldinho back. He is not just one of the best players of recent years but one of the best players to ever play the game. For three years he was the best player in the world. He has won everything with Brazil and also during his time at Barcelona - he brings a lot to the team."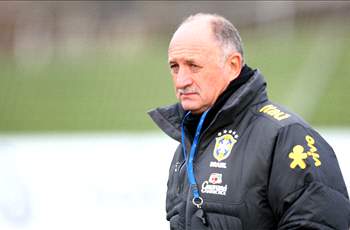 "Scolari is very clear that only winning the World Cup will do next year"
Neymar also committed his immediate future to Santos and although he did not rule out a move to Europe, he denied suggestions that he had already signed for another club.
He added: "It is nice when I hear top players say I will be the best player in the world. It is important to stay humble - but I have to believe that I can be the best in the world. I know I have the talent to be - I just need to carry on working hard and learning off the players and coaches around me.
"Things are written about my future but they are not true. They can't be true - because no decision has been made.
"I am happy at Santos now and I am not even thinking about leaving. When the time comes I will consider all offers from big clubs in Europe - but any talk that I have already committed to a club is not true."