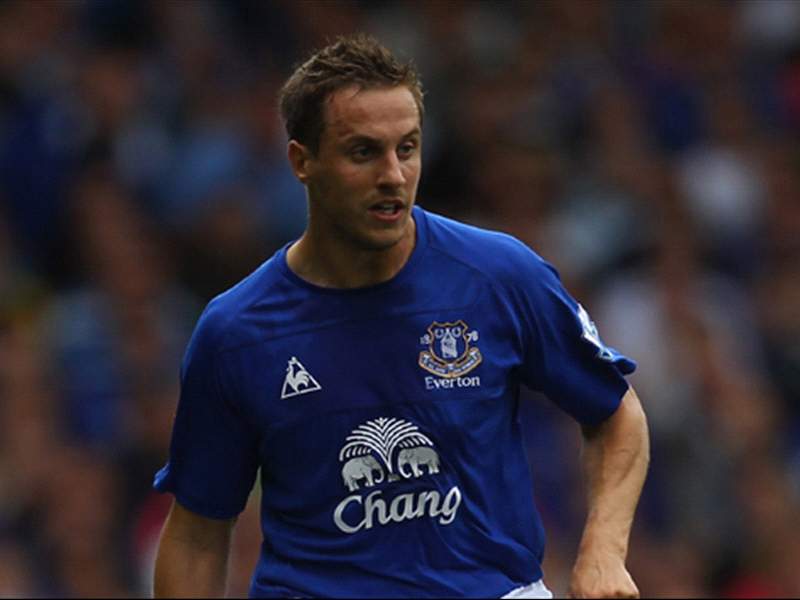 Phil Jagielka
has admitted having mixed feelings over
John Terry
's international retirement, despite it increasing his chances of featuring for
England
.
The 30-year-old started for the Three Lions against San Marino on Friday, and could be chosen to continue when Roy Hodgson's men face Poland on Tuesday.
However, he insisted that, as an England fan, he was "gutted" by the news of Chelsea defender Terry's withdrawal from international football.
He told the
Guardian
: "Yes, definitely. If John was here, I would say exactly the same thing.
"Gutted for being an England fan – he has been a fantastic player for England. He's put his body on the line for many years now but he had his reasons. It was his decision, he wasn't forced.
"It was his choice so, if you look at it from a purely personal point of view, it was one less person to compete with playing for England. As much as I was gutted he wasn't going to play for England again, it was also an opportunity for me to try and go higher up the pecking order."
Despite making his international debut in 2008, the Everton defender has earned just 15 caps, a statistic he puts down to the imperious partnership between Terry and Rio Ferdinand.
"John and Rio [Ferdinand] played together for England forever, didn't they?" he added.
"They had a great partnership and there were a couple of others behind them waiting for a game. So you are down a long list of players trying to get your chance but time passes and people have good form, bad form and you get your opportunities.
"I've been around the squad for the last couple of years or so, played a game here and there and I'd like to play on a more consistent basis. But if the boss said, 'Come here and play every other game,' I'd take that as well."
The Sale-born centre-back also expressed excitement at the possibility of reuniting with former Toffees defensive partner Joleon Lescott for England.
He continued: "I don't know whether we play the game a similar way or not, it just seems to work and we've done OK when we've played together for England.
"Me and Joleon met playing football, Under-19s, England Under-20s. There's a day between our birthdays, so we are pretty much the same age. It just works, the communication, the way we play. Obviously left-foot, right-foot also helps as well. It's just one of those things when you get to play with someone and it clicks. You think in a similar way.
"I find the element of partnership really important. If you're telling the person something and he's listening, you're both on the same page. If sometimes you're saying something and either they're not hearing it or they've decided to do something else it puts you on the back foot. It was something that just came about with me and Joleon.
"I need him to tell me and to help me out just as much as I need to tell him what he has got around him to help him out. That's the main thing. If you have got someone telling you 'left shoulder, right shoulder, stay up, drop', it keeps you on your toes and vice-versa."