Goal.com
, in association with Coca-Cola, are counting down the Top 50 most memorable World Cup celebrations of all time. Today we bring the countdown to a close with a celebration by a man regarded by many as the greatest footballer to ever play the game - Pele. His unbridled joy at giving Brazil the lead in 1970 remains the defining World Cup image of all time.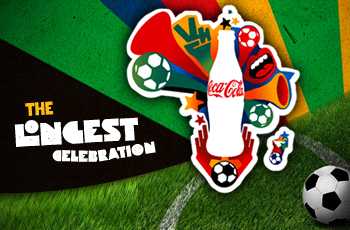 1) Pele – Brazil (Mexico 1970)
Personal Story
André Baibich, Goal.com Brazil
"Dario, or Dada as he was known, a substitute in Brazil's brilliant 1970 team was famous for his creative statements about himself. Once, when asked about his quality with the aerial game he said: "There are three things that stop in mid-air: the hummer bird, the helicopter and Dada."
But in the final of the 1970 World Cup against Italy Pele showed that he too could be inserted into that list.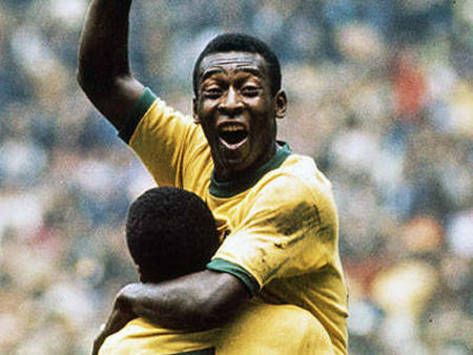 Brazil and Italy made it to the final of the 1970 World Cup and were set to battle for the right to take the Jules Rimet trophy home as a prize for their third World Cup title. The score was 0-0 when Rivelino crossed the ball high into the box, Pele jumped with the defender, and like a hummer bird, or a helicopter, and certainly better than Dada, he stopped in mid-air, winning the aerial challenge and heading home to open the score.
In the celebration, he jumped over Jairzinho, hugging him as he closed his fist to show his determination and joy after scoring Brazil's 100th goal in the World Cup. The image of Pele's celebration, with his wide smile and the arms outstretched, will always be one of the iconic moments in World Cup history and deserves its place at number one in this countdown."


You can win an all expenses paid trip to the finals in South Africa by creating your own celebration video. Log onto www.youtube.com/cocacola to post your contender for glory. The crazier the better! The best ones will win a dream trip to the World Cup and there are thousands of runner up prizes of EA FIFA 10 and EA FIFA WC computer games to give away too.

Missed a goal? Catch up with the Top 50 here.
No trip to South Africa is complete without a visit to its most beautiful and sunniest city. Durban offers much more than sandy beaches, safaris, casinos and the World Cup, for information on what to do and see, please click here.
Become a fan of Goal.com UK's Facebook fan page for all the latest news and insight into everything related to the beautiful game!