When
Rafael Benitez
inherited
Inter
's treble winners last summer it is doubtful he forecast being presented with a box of cakes on the BBC's Grand National coverage before the season was out.
Liverpool's former boss has shown up on the BBC on a few occasions since departing the Giuseppe Meazza. Unemployed Rafa was a pundit on 'Football Focus' ahead of the broadcaster's coverage of horse racing's biggest event of the year on his adopted Merseyside.
At one point he asked legendary trainer Paul Nicholls for some tips on the day's big race. A watching Sir Alex Ferguson would have enjoyed seeing his old rival asking his close friend Nicholls for advice as United head towards a 19th title, vaulting Liverpool in the process.
So has Benitez been converted to the sport of kings? Of course not. He was touting for work and is itching for a return to the Premier League.
"If I have good offers abroad it would be okay but my priority is to return to the Premier League," said the Spaniard in a recent interview.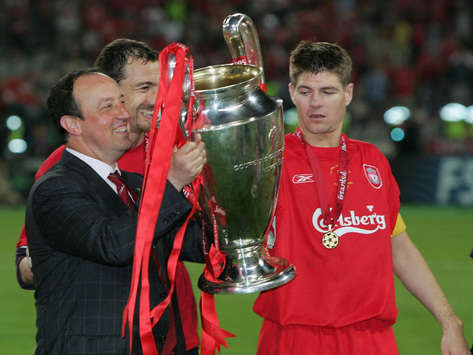 You can understand why Benitez would want another crack at the English top-flight. His family are settled on Merseyside and acquired Scouse accents if rumours are to be believed.
Returning to Spain is a non-runner as he's already broken the Barcelona/Real Madrid duopoly with Valencia. It is doubtful that Benitez would be offered a job with one of Spain's big two and he put himself in the Bernabeu bad books by turning down the job before. Besides, succeeding Jose Mourinho is no easy task, as he discovered at Inter.
On the peninsula his stock is low after a dismal spell with the San Siro club. Benitez can claim he suffered with injuries and departed with a trophy but his tenure will be remembered as a disaster. Taking over at Juventus has been mooted in the past but the Turin faithful would need a lot of convincing to welcome an Inter flop as their latest saviour.
So the Premier League it is then but what realistically are Benitez's options? Let's inspect them in further detail.
Liverpool
Odds: 17.0
Still adored by a huge amount of the Reds support, largely for Istanbul 2005. He should have won the title in 2008-09 but his final season was abysmal. Booting out Kenny Dalglish wouldn't go down well either.
Rafa Rating:
2/10 - A new era for Liverpool means hoping to recreate past glories with a former great. That's Dalgish not Benitez for the time being.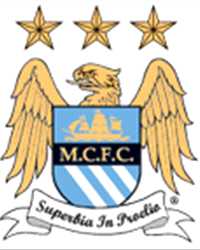 Manchester City
Odds: 11.0
Reaching the FA Cup final has bought Roberto Mancini some time at Eastlands. If he wins the trophy and guides the Citizens into the Champions League they will hang onto him for another season at least.
Rafa rating:
3/10 - Benitez would love the job and the location would suit his family also. Don't bet on it though as Mancini needs to mess up spectacularly to be handed his marching orders in the summer.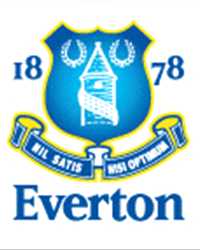 Everton
Odds: 101.0
David Moyes remains a highly-coveted manager and few would deny he deserves an opportunity with a club who have greater spending potential than the Toffees. A change at Goodison Park isn't as crazy as it sounds this summer.
Rafa rating:
4/10 - Benitez wouldn't have to move home but his labelling of Everton as a 'small club' means he has few fans on the Blue side of Merseyside.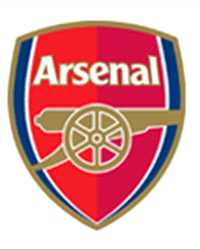 Arsenal
Odds: 34.0
Another season without a trophy looks likely and pressure is building on Arsene Wenger. New ownership could mean a change at the helm as Roy Hodgson and Sam Allardyce discovered at Liverpool and Blackburn respectively.
Rafa rating:
4/10 - Enjoyed plenty of duels with the Gunners and showed with Valencia he could win titles. Problem is, Benitez's trophy drought in England is almost as long as Arsenal's with no pots in the cabinet since 2006.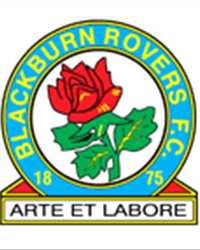 Blackburn Rovers
Odds: 1.33
Only a few bookies are pricing this market and Benitez is way out in front. Easy to see why as Rovers' impatient new owners want a big name, hence their pursuit of Ronaldinho, and change is almost certain whether they retain their status in the Premier League or not.
Rafa rating:
7/10 - Money to spend and relatively close to Merseyside makes this an ideal move for Rafa. Whether he'd accept the job if they are in the Championship is another story though.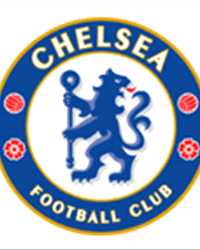 Chelsea
Odds: 17.0
Guus Hiddink, Jose Mourinho, Pep Guardiola, Frank Rijkaard, Marco van Basten and Andre Villas Boas are all ahead of Benitez in this market. You can discount all them for a multitude of reasons leaving Benitez in the box seat to take over from Carlo Ancelotti.
Rafa Rating:
9/10
Chelsea and Benitez - A natural fit?
Fernando Torres could be Rafael Benitez's golden ticket to Stamford Bridge. 'El Nino' hasn't set the world alight since donning Chelsea blue leading to inevitable comparisons with Andriy Shevchenko. When the £30 million Ukrainian forward didn't score the solution was to bring in Avram Grant to help the big money signing.
Roman Abramovich believed Grant could get the best out of Shevchenko. He couldn't, but not before the Israeli was handed the manager's job on a full-time basis.
For Grant read Benitez and here is what the manager has had to say on Torres's plight: "Fernando is a good professional and although he had some injuries he was learning the English style.
"He has a good mentality, he has good quality and his relationship with me was good also because we could talk in Spanish. When we needed to say something in Spanish we could say it clearly and we were not hiding anything."
This roughly translates to, "Roman, I'm available and the only man to get the best out of your latest gamble."
Goal.com Spain's
Chief Editor Sergio Aguilera also believes Torres and Benitez make for a "good tandem."
"El Nino's struggles at Chelsea have been followed with with the utmost interest and concern in his native country.
"The rumours of Rafa Benitez as a new Chelsea manager and his possible new relationship with the player from Madrid sheds new light to Torres' situation. Rafa is still considered one of the most respected Spanish coaches and his failure at Inter has been forgotten by most fans in Spain who value his past success with Valencia and experience in the Premier League more highly.
"Both Benitez and Torres make for a good tandem; it is not a matter of origin or mother language, as both share similar football concepts and both understand each other perfectly. A possible new partnership between the manager and the striker – both from Madrid – would provide a new impulse to Torres's career and for Benitez's as well."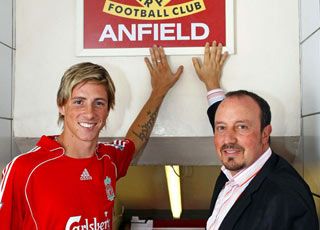 Another quality greatly favoured by Abramovich is a coach's Champions League record. Benitez knocked out Chelsea twice at the semi-final stage donning the lotus position for the 2007 penalty shoot-out at Anfield. He's also won the competition and reached another final.
Neither Mourinho or Ancelotti could manage that when they were in charge of Roman's army. Only the much maligned Avram Grant could achieve a Champions League final loss before being given the boot.
Rafael Benitez to take over at Chelsea isn't as mad as it sounds. Besides, after leaving Liverpool in a mess last summer he promptly landed a plum job with the European champions. If Benitez has demonstrated anything in his career it's that he has remarkable cat-like ability to land on his feet.
Sign up with William Hill for a free £25 bet