Tis the season to be betting. To celebrate the festive season we've asked several of Goal.com's contributors to nominate their best bet of 2010. Today Pete Nordsted recalls his memorable trio of draws which paid off handsomely...


By Pete Nordsted, Professional Sports Trader
Website:
Premier Betting
I think my bet of 2010 had to be the weekend in September when all three of my bets came in with draws in the Everton v Man United, Wigan v Sunderland and Birmingham v Liverpool matches.
I have now been using this system for over a season and a half and this is the one and only time where three winners have come up.
I've had numerous weeks when two bets have been landed but I was surprised when all three came in. That is why I recommend that you are better just sticking to the singles and small doubles.
Although this was the best bet of the year I also like looking outside the box and finding bets in the fringe markets where the price of an event related to the team you fancy to win the game is better than the odds available for that side to win the match.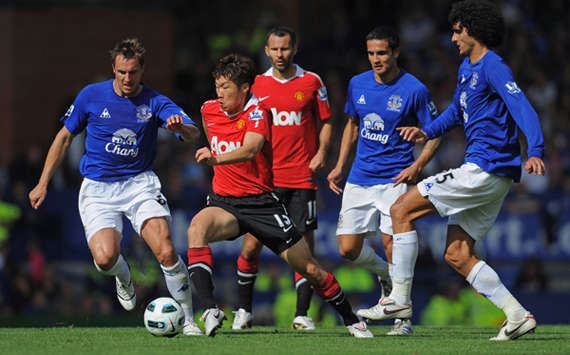 For example Atletico Madrid were in hot form and priced at
1.70
to beat Espanyol in a recent La Liga game.
I went through the various scenarios and came to the conclusion that to win the game Atletico in all probability would have to score at least two goals as Espanyol had a decent record scoring away from home.
So rather than back Atletico Madrid to win at
1.70
I backed Atletico to score Over 1.5 goals @
1.91
.
Now as it happens the game ended with Atletico losing 2-3 but as I opted to go for them scoring two or more goals my bet was landed.
So even though the team I originally fancied to win the game had lost, I had won and what's more had obtained better odds than were originally offered on them winning.
It is these little side bets that give you far more chance of beating the bookmakers than the straight win bets that are normally placed.
These are certainly my favourite bets in any year and I would suggest to any punter to always try and think outside the box before parting with any of their hard earned cash.
Sign up with Sportingbet for a free bet of up to £50