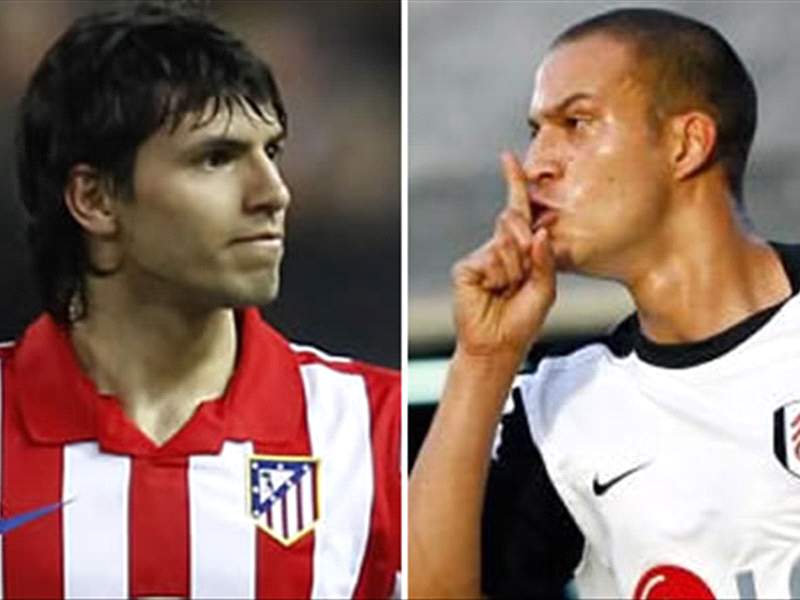 Atletico Madrid
and
Fulham
lock horns on Wednesday to be crowned winners of the inaugural edition of the
Europa League
.
Both sides have been lurking in the shadows of their more well-known city rivals, and now have the opportunity to make history by emerging triumphant in the final of Europe's second-tier competition.
With the final in Hamburg looming on Wednesday evening,
Goal.com UK
took a look at the Castrol Rankings of the two challengers' potential line-ups to get an insight into what to expect.
And in one of the closest head-to-heads so far, Fulham have the edge player-by-player with a 6-5 victory, but Atleti hold a slender points advantage.
It is at the back that Fulham seem to have the most telling presence, Mark Schwarzer, Brede Hangeland and Paul Konchesky holding sizeable advantages over their opposite numbers.
But the midfield is an entirely different story, as influential Portuguese winger Simao's advantage over the rest of the pack proves to be telling. Even Damien Duff's 195-point advantage over Jose Antonio Reyes only reduces the gap.
Up front, former Manchester United hitman Diego Forlan and one of Europe's hottest properties at the moment, Sergio Aguero, combine to ensure that Zoltan Gera and Bobby Zamora stand little chance by comparison. This gap could increase further if the latter is not able to overcome an Achilles injury in time for the final.
Here are the Castrol Rankings in full:
Goalkeeper


David
DE GEA
Rank:No.1126
Points: 403

Fulham by 276pts

Mark
SCHWARZER
Rank: No.132
Points: 679

Defence


Tomas
UJFALUSI
Rank: No.648
Points: 530

Fulham by 7pts

John
PANTSIL
Rank: No.616
Points: 537

Luis
PEREA
Rank: No.857
Points: 487

Fulham by 47pts

Brede
HANGELAND
Rank: No.632
Points: 534

Alvaro
DOMINGUEZ
Rank: No.627
Points: 535


Atletico by 15pts

Aaron
HUGHES
Rank: No.702
Points: 520

Antonio
LOPEZ
Rank: No.758
Points: 510

Fulham by 74pts
Paul
KONCHESKY
Rank: No.428
Points: 584

Jose Antonio
REYES
Rank: No.1076
Points: 423

Fulham by 195pts

Damien
DUFF
Rank: No.297
Points: 618

Raul
GARCIA
Rank: No.717
Points: 518


Atletico by 64pts

Dickson
ETUHU
Rank: No.982
Points: 454


ASSUNCAO
Rank: No.512
Points: 560

Fulham by 11pts

Danny
MURPHY
Rank: No.476
Points: 571


SIMAO
Rank: No.291
Points: 620

Atletico by
400pts
Simon
DAVIES
Rank: No.1588
Points: 220

Diego
FORLAN
Rank: No.82
Points: 706


Atletico by 139pts

Zoltan
GERA
Rank: No.487
Points: 567

Sergio
AGUERO
Rank: No.64
Points: 722

Atletico by 179pts

Bobby
ZAMORA
Rank: No.588
Points: 543

Overall head-to-head score:


Atletico Madrid 5

Fulham 6

Overall points advantage:

Atletico

by 187

Become a fan of Goal.com UK's Facebook fan page for all the latest news and insight into everything related to the beautiful game!