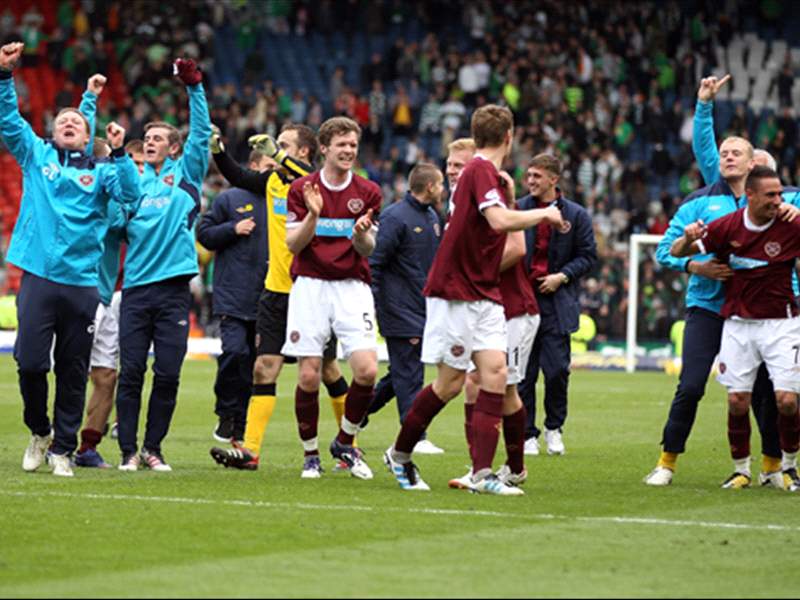 The
SPL
has extended
Hearts
' transfer embargo to December 23 over the club's failure to pay their players and coaching staff on time.
The Jambos are already under an embargo relating to late payments in September and a sub-committee meeting of the SPL board has ruled that the Scottish club are banned from bringing in any new players for 60 days.
An SPL statement on Hearts' official website, issued on Wednesday, read: "A sub-committee of the Scottish Premier League Board today considered a charge against Heart of Midlothian Football Club under SPL Rule A6.21, which concerned the club's failure to pay coaching staff and players on time in October.
"The club satisfied the sub-committee that all outstanding wages from October had now been paid and, accordingly, the player registration embargo, which arose from that failure, has now been lifted.
"The charge under SPL Rule A6.21 was admitted by the club. The decision of the sub-committee was to make Heart of Midlothian Football Club immediately subject to a further player registration embargo of 60 days.
"The club will be embargoed from registering any professional players up to, and including, 23 December 2012."
Heart currently sit in eight spot in the SPL table after taking 12 points from their 10 matches so far this season.