Brendan Rodgers has dismissed speculation linking him to the vacant England manager's position, affirming he is committed to his new job at Celtic.
The former Liverpool boss took over in Glasgow just one month ago, but Roy Hodgson's resignation has seen his name pop up in conjunction with the Three Lions position.
And Rodgers dismissed suggestions he could walk out at Parkhead despite being installed as one of the favourites for England.
"I haven't put a foot wrong here! Brilliant," he joked to the Daily Record.
"It shows you what the world of football is now, the gossip and speculation that goes on.
"I've just landed my dream job. The team I've supported all my life. I haven't even walked out for my first game.
"Imagine me as a Celtic supporter having walked out on the job at Parkhead!
"It's a tough job, England. They've got a lot of good players but there is huge pressure, huge expectancy."

The Northern Irish manager added that he felt for Hodgson, and that there was little room for error in the sport.
"It's football. There are very few professions where one minute you're up, then down, then up again – that's just how it goes.
"There is a great group of players there. They've got some wonderful talents in that England squad. But it has been difficult for them at this tournament – and it has been like that for a few tournaments.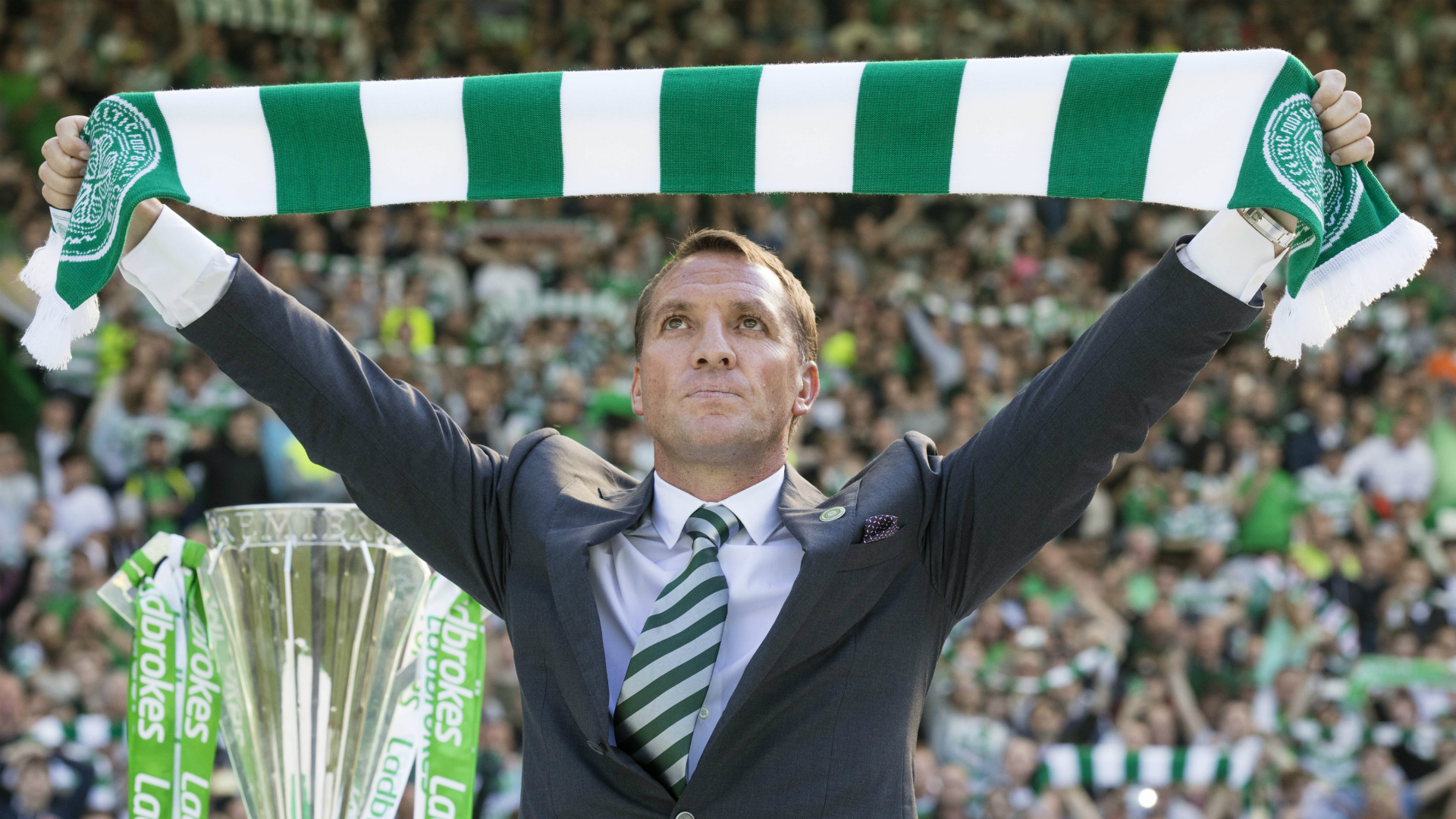 "So it's unfortunate how it ended for Roy because he's a good man, a very good coach.
"For me, it is what it is in football. You're up, then you're down.
"But, if people think I can do jobs at a high level, then that's fine.
"But I'm busy here, worrying about what I have to do here."

Rodgers' Celtic career will kick off in two weeks, when the club begin their quest to make the Champions League group stages.