EXCLUSIVE
By Andres Lettera
Argentina coach Sergio Batista believes Racing Club's Ivan Pillud can be the natural successor to Inter legend
Javier Zanetti
, while insisting that
Valencia
's
Ever Banega
and Palermo's highly coverted
Javier Pastor
e can lead his side to their first Copa America title in 18 years, alongside
Barcelona
wizard
Lionel Messi
.
Speaking shortly before Argentina's friendly against the USA which finished in a 1-1 draw, Batista took the opportunity to highlight the individuals that would be crucial both to his prescribed style of play, and also future success on the pitch.
"[Messi] is on the way to becoming the best footballer in history. If one can predict the future, Lionel has everything," he told Goal.com.
"[Diego] Maradona was one of the best without a doubt, but Messi today is the best in the world and we have to make the most of his skills," Batista outlined, before admitting that he needed the support of his team mates to take full advantage of the pivotal role he plays in the Seleccion.
"We have seen in previous friendlies when Lionel was playing down the right that we were wasting him a little, because he has to be close to the ball all the time. He is used to playing in Barcelona as a withdrawn centre forward; but we want him to be a creator of play as well as a finisher who has the ball all the time."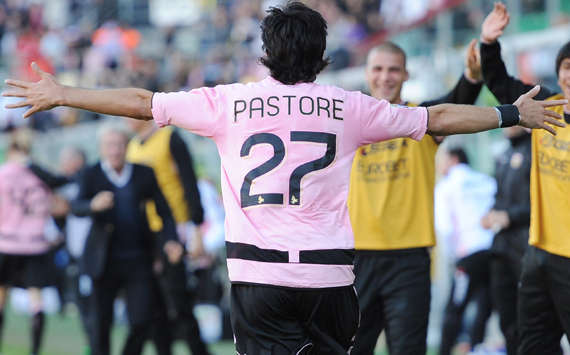 Serie A thriller | Batista feels Pastore can help lead country to Copa America victory
"Regarding his suppliers, I think that Banega and Pastore could come to complement Lionel well if they are given enough minutes playing together."
An experimental Argentina side drew 0-0 against Costa Rica on Tuesday evening, in what could prove to be one of the final tests before they host the Copa starting at the beginning of July. 'Checho' has stated before that his main objective is long-term success in the 2014 World Cup- but this in no way means he will be taking the South American tournament lightly.
Zanetti | Replacing a legend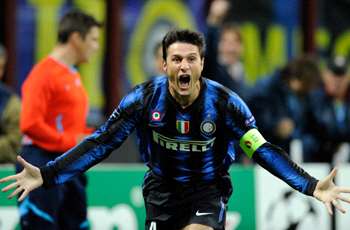 "
We are convinced that the natural successor to Zanetti is Ivan Pillud
"


- Sergio Batista

He continued: "Every competition brings its own challenge. I have said that 2014 is our priority but that does not mean the Copa America is not important. I would not like to win the Copa and miss out on the World Cup, that is for sure.
"That is why I tell people that primarily we are aiming for the World Cup, and we are picking young players so that they reach Brazil with excellent experience. We are working towards glory."
One of the few starters who will almost certainly not be in Brazil is 37-year-old Zanetti, who has made the right wing back position his own since being brought back from World Cup exile. The lateral
positions are possibly the most worrisome for Argentine fans due to a lack of world class players and depth, but Batista assures that he has options for the flanks.
The trainer affirmed: "For now we are trying out [Spartak Moscow left back] Marcos Rojo. We have to have patience with him, and let him show his best in every call up. We must try out various options and that is what the technical team holds as a priority."
Regarding the eventual replacement of 'El Pupi', 'Checho' was certain he already had the right man at the fringes of the national squad, adding: "In this squad we have [Marcos] Angeleri, we are convinced however that the natural successor to Zanetti is Ivan Pillud. Once again we are testing out things with an eye on the Copa America."
The tecnico of almost nine months finished the chat by looking into the future and predicting where his charges will be in four years time, and according to him it was a very encouraging view indeed.
He concluded: "They will be world champions in Brazil. We are just starting out but we have a great deal of faith in ourselves. I am very happy with this group of players because I know the love and respect they have for our shirt, the commitment and the profound desire to once again cover it in glory."