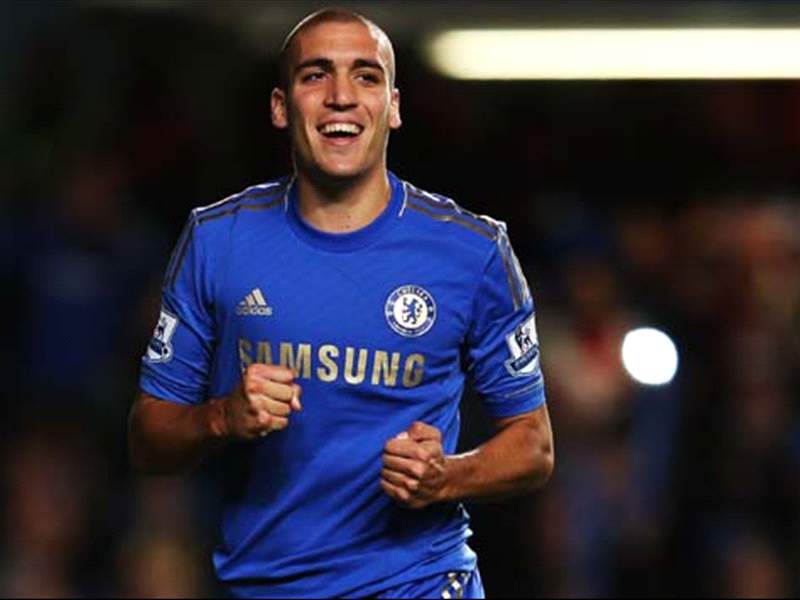 Chelsea
youngster
Oriol Romeu
is ready to prove himself against
Manchester United
in their
Capital One Cup
clash, and wants to show he is "ready to play" for the
Champions League
holders.
Roberto Di Matteo's side are currently sitting top of the Premier League, but the 21-year-old former Barcelona midfielder has endured a difficult campaign with only two appearances to his name.
However, the Spaniard believes the game against Sir Alex Ferguson's men is the perfect opportunity to highlight his credentials and push for a regular starting place at Stamford Bridge.
"I know I have to wait until the chance comes and I am trying to be ready and get my body fit for when I can go onto the pitch and play," he told the club's official website.
"That's important for me, right now I feel ready and I am waiting for it to come. Wednesday night may be a good chance to show that I am ready to play for Chelsea.
"For me every minute I can play in every competition is important, it doesn't matter which one, you just want to play well and enjoy your football for the club. This is a competition that can give minutes to people who are not playing regularly, and it lets you show the manager that he can put you on the pitch."
Romeu understands his chances are limited with regular midfield pairing John Obi Mikel and Ramires in fine form for the Blues, with Frank Lampard out injured, but the Spanish midfielder insists he must be relaxed in order to prepare properly when the time comes to play.
He continued: "Mikel and Ramires are both playing well, the team is having a great season so far and the results have been going well for us, which is the most important thing.
"When you have players like that in front of you, you just have to wait, and the chance always comes so you just have to be ready.
"You have to be relaxed. If you get frustrated you lose your mind, you don't train well and won't be prepared.
"I learned last season that when you're not playing you have to stay focused and wait. If you fight for your place it will come and in the end you will play more."
And Romeu believes his side can use the pain of defeat to United in the Premier League as motivation for a victory, with a place in the quarter-finals at stake.
He added: "Manchester United is always a big match anyway, but after what happened at the weekend, losing with nine men, there will be a big atmosphere in the stadium, and we are very motivated to go out and do our job, and win the match."