ANALYSIS
By Federico Casotti

Of course, there was the 11-0 win for Juventus in 1928, but the rivalry between the Bianconeri and Fiorentina really started on May 16, 1982.
Both sides were level on points going into the final matchday of the Serie A season, but whereas Juventus beat Catanzaro 1-0 courtesy of a Liam Brady goal, Fiorentina had to settle for a scoreless draw against Cagliari. The Turin side thus lifted the Serie A title, much to the dismay of the Viola.

Illustrious movie director and producer Franco Zeffirelli then further heated things up in the 1980s with a series of controversial comments. Zeffirelli served as an unofficial spokesperson for the people of Florence and angered Juventus fans by attacking club icon Giampiero Boniperti, while wiping his nose with a Juventus banner live on television.

After a decade of controversy, where Fiorentina never came close to the Scudetto again, both sides met in the final of the Uefa Cup in 1999. Dino Zoff's Juventus recorded a 3-1 win in the first leg in Turin, with Fiorentina complaining about a number of contentious decisions. The Tuscans were unable to turn things around in the return as it remained scoreless, resulting in Juventus' second Uefa Cup win in their history.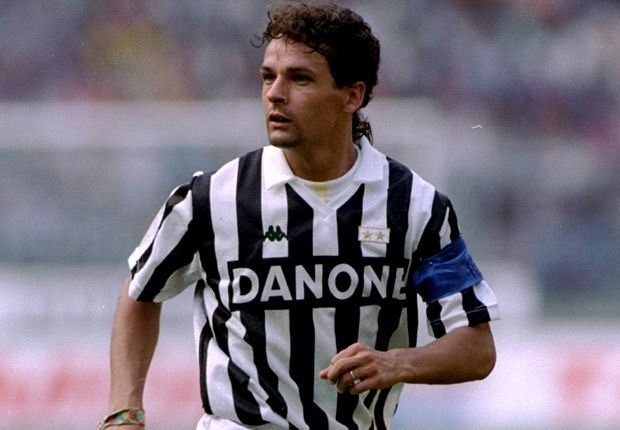 Il Divin' Codino | Baggio failed to win over the Juventus faitful due to his Fiorentina past

Things only got worse for Fiorentina that summer as their precarious financial situation forced them to sell star player Roberto Baggio to Juve. The forward reluctantly left and refused to take a spot kick upon his return to his former club. Luigi De Agostini then missed from 12 yards, which proved to be the start of a cold relationship between Baggio and the Juve faithful. Not even the Uefa Cup of 1993 or the Scudetto of 1995 could repair this.

After eight years without the Serie A title, Juventus were desperate to challenge for top honours again in 1994-95. They started the season well and met Fiorentina on December 4. Baggio did not make the starting XI, with a young Alessandro Del Piero taking his place. Fiorentina grabbed a two-goal lead before the break, but two goals from Gianluca Vialli and a Del Piero strike eventually saw the Turin giants emerge victorious as they went on to win the title.

Fiorentina got their revenge some 14 years later in yet another breathtaking direct confrontation. Both sides were challenging for a Champions League spot as Juventus were on their way back to the top after a season in Serie B following Calciopoli. Things seemed to be going the Turin side's way as they went 2-1 up after goals from Mohamed Sissoko and Mauro Camoranesi, but Papa Waigo levelled the scoring before a certain Pablo Osvaldo helped Fiorentina to three vital points.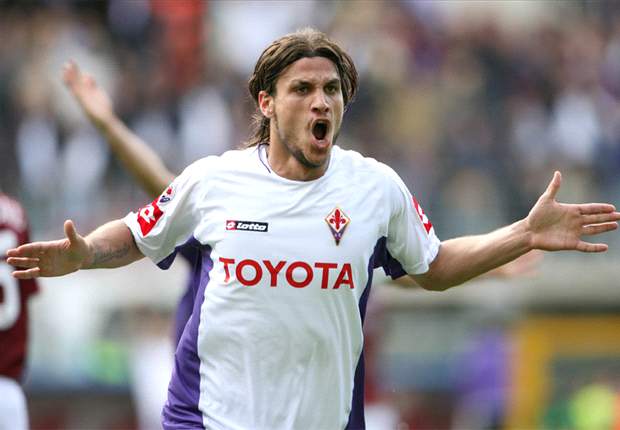 Payback | Osvaldo netted a stoppage time winner to end Juventus' Champions League hopes
One of the more delicate episodes of the fierce rivalry between both sides took place in 2009 around the Champions League encounters between Fiorentina and Liverpool. The Premier League side's fans received a warm welcome by their Italian counterparts on their visit to Florence and prepared to return the favour in the return at Anfield. Nevertheless, Liverpool fans then realised that Fiorentina's affection had to do with the English side's involvement in the tragedy at Heysel and quickly distanced themselves from the Viola ultras.

Fiorentina's pride took a big blow when both clubs met in March 2012. Antonio Conte's Juventus were on course to win their first Scudetto since Calciopoli and went into the match against the Viola unbeaten. Fiorentina fans once more turned to Heysel taunts in an attempt to rile their opponents, but were silenced by the Old Lady as Conte's men recorded a 5-0 thrashing en route to the title.

Tension between Juve and Fiorentina rose again in the summer of 2012, with Manchester United striker Dimitar Berbatov the main protagonist in the drama. The Florence side were set to sign the Bulgarian striker when Juventus attempted to hijack the deal for the flamboyant forward. Berbatov eventually opted for Fulham, but both Serie A sides slammed each other for their behaviour in the transfer saga.

There was more bad blood in October 2013 as Fiorentina hosted Juventus in a highly anticipated Serie A encounter. The guests were superior before the break, with Paul Pogba and Carlos Tevez both finding the net to give the Bianconeri a 2-0 lead. Their Gabriel Batistuta-style celebration did not go down well with the Viola faithful, however, and also seemed to motivate the home side's players. Giuseppe Rossi promptly led his side to a 4-2 win after the break, which remains Juventus' only defeat this Serie A season.