COMMENT
By
Greg Stobart
Andre Villas-Boas
is 35,
Andrea Stramaccioni
is 37. Both are handsome, educated and will be smartly dressed on the touchline when
Tottenham
face
Inter
in the first leg of their
Europa League
last 16 tie at White Hart Lane on Thursday.
In their own ways, the pair are emerging from the shadow of Jose Mourinho. Stramaccioni is continuing the rebuilding work from Mourinho's 2010 treble-winning side, while Villas-Boas worked under his compatriot at Porto, Chelsea and Inter before venturing into management himself.
While each coach takes their own route to the top, there are striking similarities between Stramaccioni and Villas-Boas, two high profile managers in charge of leading European clubs at a young age.
Neither had a professional playing career, with Villas-Boas, like Mourinho, learning his trade as a scout and assistant, while Stramaccioni was a youth coach before being promoted to the Inter job a year ago.
THE VIEW FROM ITALY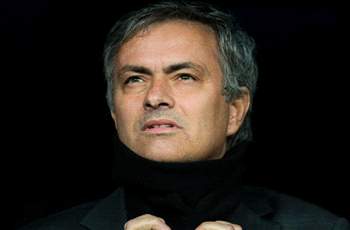 NOT QUITE THE NEXT MOU
Kris Voakes | Goal.com International
One area in which Stramaccioni has fallen fundamentally flat compared to Mourinho is in the charisma department. The Portuguese's unquestioning support of his players and his ability to motivate them in almost any situation helped to ensure that Inter played above themselves regularly during his time in charge. Stramaccioni, on the other hand, has not been able to arrest a significant slide in recent times, and one cannot help but wonder how Mourinho would deal with such a situation differently.
There is also the obvious difference in that Mourinho had a great command over the buying policy of the club. Whichever players he wanted, he pretty much got without any questions being asked, or the club would at least make a bid for them. He also very much bought into a short-term vision of buying players at the back-end of their peak years, such as Lucio, Diego Milito and Samuel Eto'o – Wesley Sneijder being the obvious exception to the rule.
All three are symbols of the modern breed of manager, young technophiles with little top-level playing experience but a meticulous eye for detail, an obsession with tactical preparation and a studied knowledge of sports psychology.
European clubs are clearly trying to identify the 'next Mourinho' - or characters similar to the current Real Madrid coach - who took charge of Benfica at the age of 37 before joining Porto at 39, from which point he has never looked back.
Villas-Boas has, of course, already experienced some significant down moments after being sacked by Chelsea last March, nine months after leaving Porto to take on the project of dismantling Mourinho's great side and rekindling from the ashes.
Yet with Spurs currently above Chelsea in third place in the Premier League table and on course for a place in next season's Champions League, Blues owner Roman Abramovich may reflect that he was a little hasty in saying goodbye to Villas-Boas and his tailored wax trench-coat.
Villas-Boas is not all powerpoint presentations and number crunching. In fact, he has dismissed the Prozone style of management used by West Ham boss Sam Allardyce as "useless", insisting the waves of data on player performances can be interpreted to prove whatever the coach is looking for.
Instead, Villas-Boas does his work on the training ground. Sessions are planned weeks in advance, the team shape and playing style constantly evolved through different drills, as has been shown by the gradual development of Tottenham's high defensive line.
Training sessions will also cater to the opposition, all work is done with the ball, and player workloads are closely monitored to prevent fatigue and unnecessary muscle injuries - something that has plagued Spurs during the run-in under Harry Redknapp in the last two seasons.
In a world where Tottenham are competing with the billionairedom of Manchester City and Chelsea, the Spurs chairman, Daniel Levy, is relying on Villas-Boas' coaching to give his team the edge, to improve the small percentages that make the difference.
When Spurs developed a habit of conceding late goals, Villas-Boas complicated the final part of training to improve his players' focus and concentration. He rarely rotated his midfield in the opening months of the season because he knew it would take significant playing time for the squad to adapt to his work on the training ground.
Upon his promotion to the top job from Inter's youth team last March, Stamaccioni immediately succeeded in developing a back three at the club, something that Gian Piero Gasperini spectacularly failed to do in his ill-fated spell at San Siro early last season. The young coach made the perfect start to senior management by uniting a squad that was ill at ease under Gasperini's replacement, Claudio Ranieri, taking them on a 10-match unbeaten run.
Inter have struggled to replicate that form this season - the three-man defence thrown out of the window following an injury to Walter Samuel - but they still sit fourth in Serie A as Stramaccioni sees them through this transitional period, with key players sold in recent transfer windows and little transfer budget to reinvest.
Given their respective ages - combined they are just one year older than Sir Alex Ferguson - there is a sense that Stramaccioni and Villas-Boas are both learning from the job, a natural element of trial and error in their management despite all of their preparation.
That can be seen in their man-management. Stramaccioni has shown himself capable of making tough decisions by previously ignoring fans' calls to play Fredy Guarin and leaving out Antonio Cassano after a recent training ground row.
The dressing room egos at Chelsea were too much for Villas-Boas to handle but he has taken a communicative and meritocratic approach at White Hart Lane that has earned the respect of the players.
Michael Dawson, who was told he could join QPR last summer but has now forced his way in to the team, is in discussions over a new contract and will lead Spurs out against the
Nerazzurri
on Thursday night.
Neither has the natural charm or charisma of Mourinho and no doubt face harder times ahead, and a run of even half-a-dozen bad results can sometimes be enough to turn a dressing room, fanbase or the media against the coach. Stramaccioni is discovering that the hard way.
The likes of Tito Vilanova, Brendan Rodgers, Remi Garde, Jurgen Klopp and, to a lesser extent, Massimiliano Allegri can also be lumped in to this group of young, progressive managers with little playing success to point to but an obvious understanding of the game.
With so much at stake financially in modern football, owners and chief executives are increasingly looking towards coaching and their academies as the basis of their business models, with transfer policy even dictated by how much potential signings will improve with experience and good coaching.
Villas-Boas and Stramaccioni will share a handshake and a pat on the back borne of mutual respect before kick-off on Thursday night. Two ambitious, modern-style managers looking to beat each other at their own game.
Follow Greg Stobart on

Additional reporting by Kris Voakes