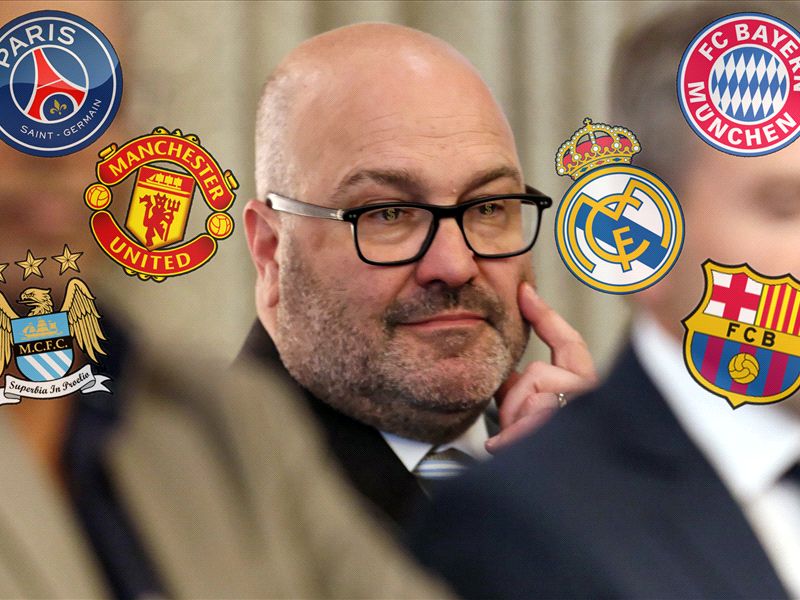 ---

COMMENT
---
Who on earth is Charlie Stillitano? He is the American who could destroy our beautiful game by creating a European Super League open only to the so-called elite sides. He must not be allowed to succeed with his plan.
Earlier this week, Chelsea chairman Bruce Buck, Arsenal CEO Ivan Gazidis, Manchester United executive vice-chairman Ed Woodward, Manchester City chief executive Ferran Soriano and Liverpool chief executive Ian Ayre held a meeting at London's Dorchester Hotel with representatives of Relevent Sports.
Officially, the purpose of the talks was to discuss the annual International Champions Cup (ICC) run by Relevent Sports, which every summer features the top Premier League clubs. However, it soon became clear that the group were also debating the possibility of a European Super League, which would effectively replace the Champions League and contain only the continent's elite teams.
While this was denied by many of the above clubs, and most vehemently by Arsenal, Relevent Sports chairman Stillitano has now confirmed that there was discussion over a "restructuring of the Champions League" that would guarantee the participation of the biggest and most popular clubs in Europe.
Stillitano explained that the restructured competition would serve only the sides who generated the most money for the game and had the biggest fan bases, while 'smaller' clubs such as Premier League leaders Leicester and Eredivisie giants PSV Eindhoven would not be invited.
"What would Manchester United argue: did we create soccer or did Leicester create [it]?" Stillitano told US radio station SiriusXM.
"Let's call it the money pot created by soccer and the fandom around the world. Who has had more of an integral role, Manchester United or Leicester?
"I guess they don't have a birthright to be in it every year but it's the age-old argument: US sports franchises versus what they have in Europe. There are wonderful, wonderful, wonderful elements to relegation and promotion and there are good arguments for a closed system.
"This is going to sound arrogant and it's the furthest thing from it … but suddenly when you see the teams we have this summer in the ICC you are going to shake your head and say, 'Isn't that the Champions League?' No, the Champions League is PSV and Gent."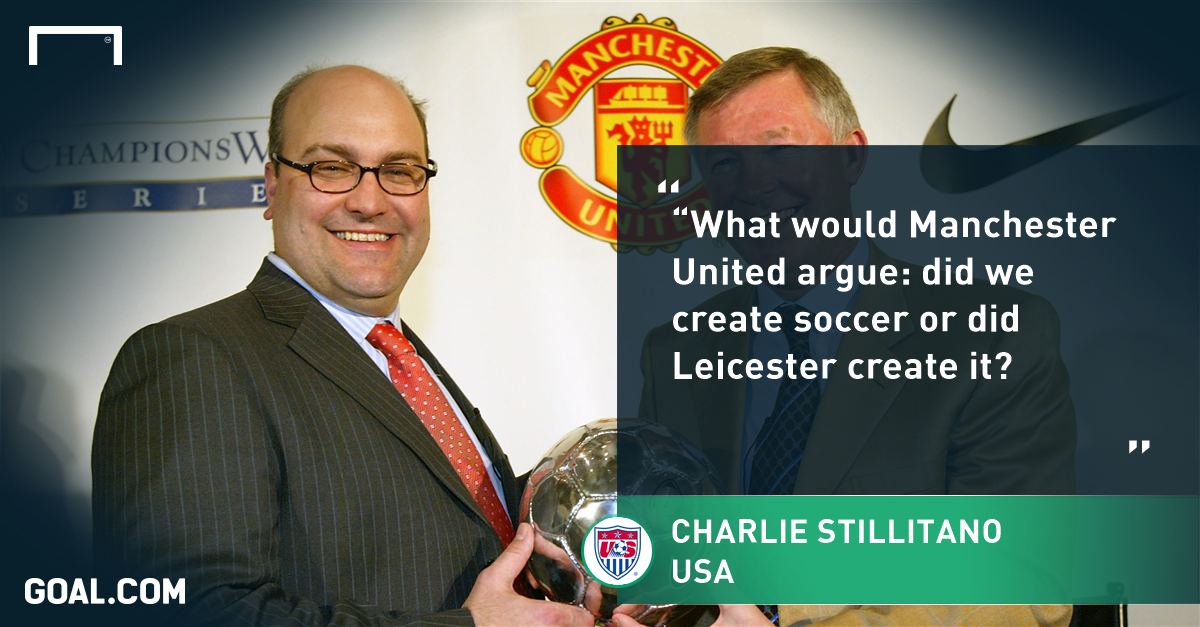 For traditionalists of the sport, Stillitano's proposal represents the final nail in football's coffin. In the past two decades, there has been a growing frustration over how the game has come to reflect society. Every year the rich get richer, the strong get stronger, and a small group of super-clubs dominate the other 99 per cent - financially and sportingly.
Juventus are on course for a fifth successive Scudetto, Bayern Munich a fourth straight Bundesliga, PSG a fourth Ligue 1 title in a row while, bar Atletico's shock triumph in 2014, Barcelona and Real Madrid have claimed every La Liga trophy since 2004.
The Champions League boasts virtually the same outfits in the semi-finals every year. Holders Barcelona have progressed to either the final or semis in seven of the last eight campaigns. Real Madrid have made the final four for five seasons on the spin. Bayern Munich have missed out on a semis spot only once since 2009-10 – making the final three times in this period.
In terms of Europe's top competitions, only in the Premier League – partly thanks to its shared television revenue – can 'minnows' actually hold some hope of upsetting the apple cart. This season, Leicester City have gifted us potentially the greatest footballing fairytale in the history of the game. In less than a year, they have gone from near relegation certainties to 10 games from winning the EPL.
Until the 1990s, when businessmen such as Stillitano invaded the sport, stories such as Leicester's were commonplace. Nottingham Forest famously went from the second division of English football to European Cup champions in the space of two years, retaining their continental crown the following term.
There were nine different winners of the European Cup in the decade prior to 1992, hailing from eight different nations. Nations that are now considered as feeder leagues like Romania, Yugoslavia (Serbia) and Netherlands, who produced legendary outfits such as Steaua Bucharest, Red Star Belgrade and Ajax.
In the 1980s, Aston Villa, Everton, Real Sociedad, Athletic Bilbao, Hamburg, Stuttgart and Werder Bremen won national championships (and some major European trophies, too). Serie A had a different league champion for seven straight seasons between 1985 and 1991, including another fairtytale story when little Verona won the Campionato.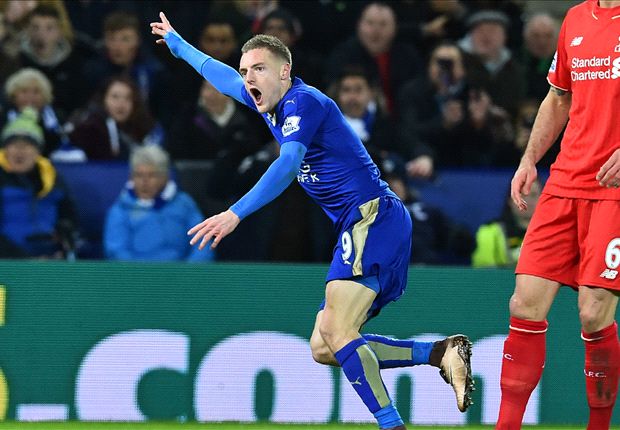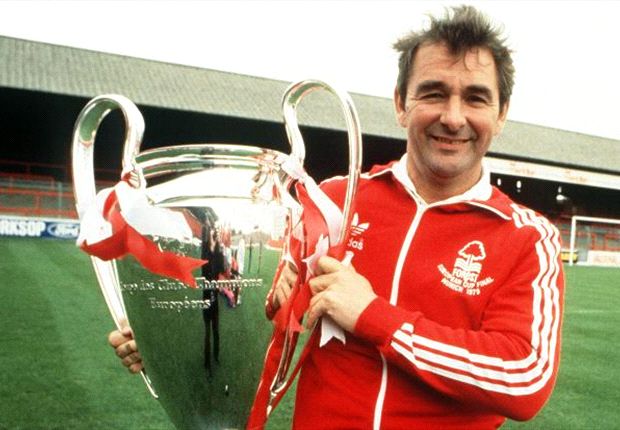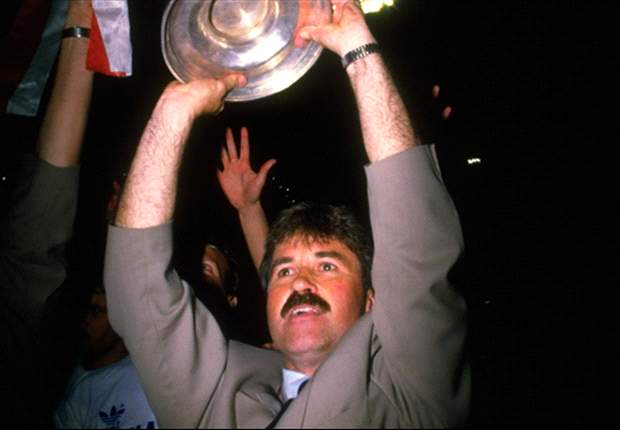 This is what football and indeed sport should be about. There should be diversity and equal opportunities for all teams and smaller sides like Leicester should be able to dream of challenging the traditional powerhouses.
The United States, where Stillitano was born and resides, attempts to champion itself as the land of opportunity. American writer James Truslow Adams' definition of the American Dream in 1931 was that "life should be better and richer and fuller for everyone, with opportunity for each according to ability or achievement."
Stillitano obviously isn't an advocate of this ethos as what he proposes is a footballing monarchy where if you are not part of the elite bloodline, then you are not granted the chance to prosper.
In reality, this means that clubs who don't generate tremendous amounts of money are of no use to those who claim to run the sport for the good of the fans. This means that not only less fashionable sides such as Leicester are black-balled but also huge clubs with long and illustrious histories, like Ajax, Anderlecht and Benfica, who are unfortunate enough not to be rich superpowers right now.
Stillitano claims that Leicester didn't create soccer, or football, somewhat ridiculously suggesting that Manchester United did - even though they only won two English league titles in the first 63 years of English football.
Perhaps the American needs a history lesson. When he insults PSV Eindhoven by questioning their right to even compete in the Champions League, he is talking about a club who won the European Cup as recently as 1988 under Guus Hiddink and lifted the Uefa Cup 10 years earlier. Quite clearly he wants clubs with rich footballing histories such as Chelsea, Manchester City and Paris Saint-Germain to compete in his European Super League.
Let's not pretend that this European Super League is anything other than about money and power. The most recent release of the Deloitte Football Money League, which ranks and analyses the highest-earning clubs in the world, illustrated the astronomical earning potential of the top clubs. The three richest teams on the planet – Real Madrid, Barcelona and Manchester United – earned more than €1.5 billion in total last season.
A European Super League will take these earnings to even more outrageous levels. The idea that money brings happiness is the biggest trick the devil ever pulled, all it does is lead to more and more greed.
"People must think what the fans want, not only about money," Leicester manager Claudio Ranieri correctly stated at his pre-match press conference on Friday. "Because culture and the fans are more important than other things."
Football already has an enormous problem with a small group of clubs monopolising all the best players, titles and money. By creating a closed European Super League, we will reach the point of no return in this regard.