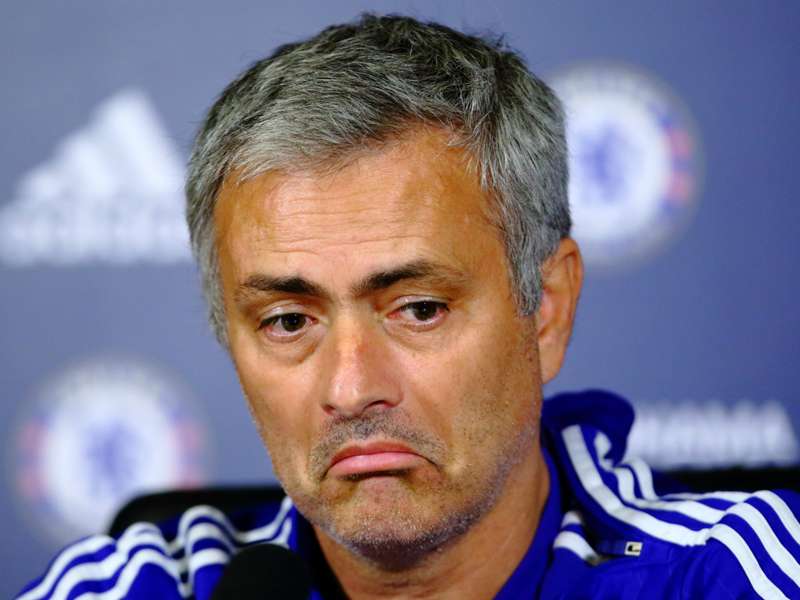 Jose Mourinho has revealed that he wants Arsenal to be the only English team not to qualify for the knockout stages of the Champions League.
The Gunners currently sit third in Group F, but they can still reach the next phase of the competition if they beat second-placed Olympiacos by two or more goals in the final round of fixtures.
Mourinho, though, hopes Arsene Wenger's men fail to turn the situation around, insisting it is because his friend Marco Silva is in charge of the Greek club.
"I would always like English teams to qualify, first," he told reporters.
"Arsenal are in a group where a kid friend of mine is the manager of Olympiakos and it would be fantastic for the kid's career to go through.
"So I have to be honest and say that I would like the kid and Olympiakos to go on, and we know that Bayern go through for sure.
Despite the odds appearing to be stacked against the Gunners who have lost on all three previous visits to Olympiacos, the Chelsea manager thinks Arsenal are capable of reaching the last-16.
"The reality is that Arsenal can still do it. Arsenal can perfectly go to Athens and win.
"Even having a bad group phase – because to lose at home to Olympiakos and to lose in Zagreb and to lose six points they should win is bad – they can qualify.
"It's not my problem, it's their problem, but the reality is that first of all they can qualify, and secondly if they go into the Europa League then they become favourites to win.
"So I think they can have success in the Champions League by going to the next round and they can succeed in the Europa League because then they become favourites, so I think they have a lot to play for."