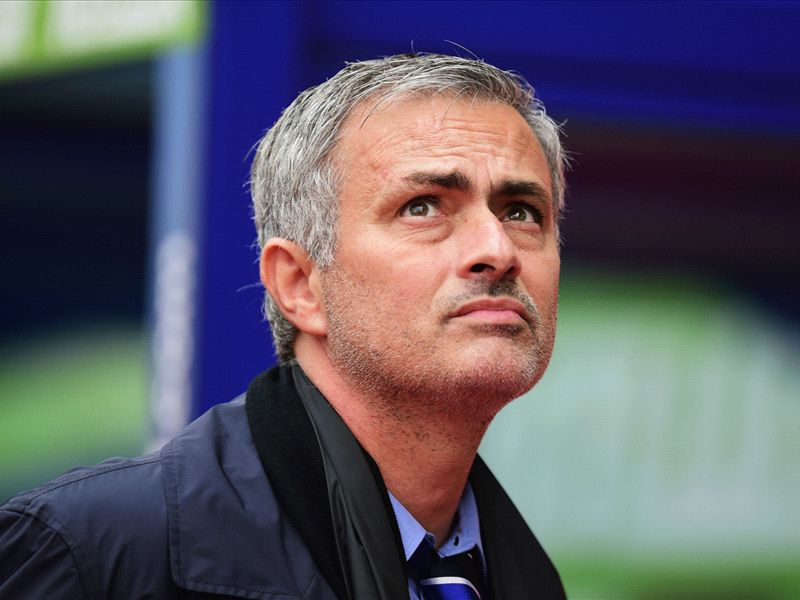 Chelsea
manager
Jose Mourinho
says he is wary of the knockout stages of the Champions League after the Blues finished their group campaign unbeaten with a 3-1 victory over Sporting at Stamford Bridge.
Goals from Cesc Fabregas, Andre Schurrle and John Obi Mikel gave the Blues victory, sending Sporting out of the tournament with Schalke joining Mourinho's men in the last 16.
Mourinho has already won the tournament twice, with Porto and Inter, and when asked if he could win it for a third time, he was coy about his side's chances.
"Let's see. We were close and we didn't have the team playing such a high level as we have this season, so we can dream a bit, but lets see if the sharks let us do that, because there are a few sharks in the ocean," he told
Sky Sports
.
The Chelsea boss also paid tribute to Schurrle who made a rare start and scored the second goal but Mourinho says the Germany international needs to improve.
"He's in my plans when he's in top form," he added. "We had a problem when he went to the national team the last time, he came back very very ill, he was in trouble for quite a long time and then I had to give him time to recover, but he came on and did well against Newcastle and before he also played a few minutes, and now today he had 75 minutes to play and to improve his form.
"He needs to adapt better to the Premier League but he is also a player with bull on his boots. He is a player that if he has three shots he normally scores one goal and that is an important quality."